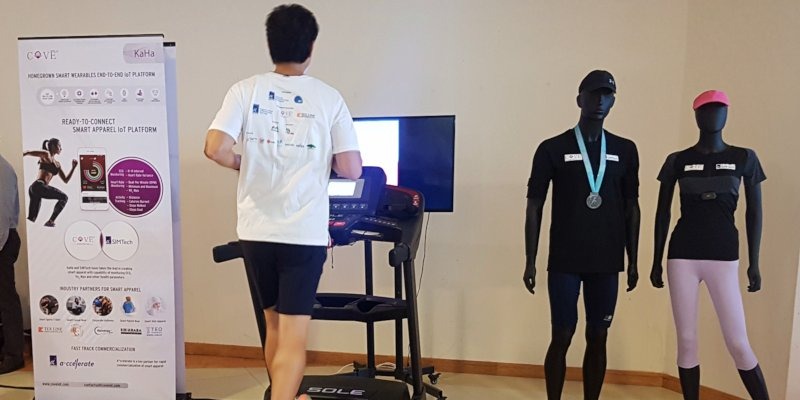 IoT is not restricted to only hardware and electronics. With the increasing popularity in smart wearables, we are starting to see more interesting wearable projects taking place around in the world.
KaHa, a Singapore-based end-to-end IoT platform company for smart wearables, has recently announced the launch of their second-generation smart fitness t-shirt.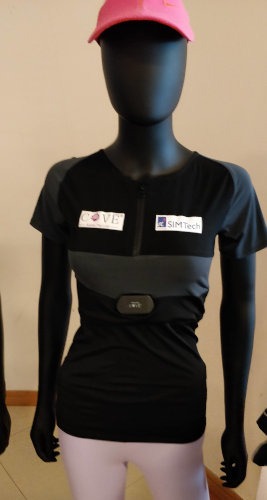 Expanding on the functionalities of their first generation smart fitness t-shirt, the second-generation is spun with conductive yarn that extends the signal to varying areas of the apparel, allowing the smart module (monitoring sensor) to be placed at other places on the shirt. This provides
increased flexibility and creativity when it comes to T-shirt design and convenience for the user. The new generation of smart T-shirt comes with increased ergonomic functions, allowing wearers to feel comfortable and stylish in it not only when working out but also for everyday use.
The Smart Fitness T-shirt is connected to KaHa's smart module and mobile app that tracks ECG, live heart rate, heart rate variance, V0 2 Max and other health parameters. Bringing fun into fitness and health, features also include Preparation Plan, Run Tracker and Gamification.

Pawan Gandhi, Founder and CEO of KaHa Pte Ltd.
During the launch, only the T-shirt measuring ECG is showcased. Though by switching the smart module, one can easily change the tracking to heart rate, V02 Max and other health parameters. The smart module on the T-shirt need to be synced with a mobile app, where the data can then be viewed and monitored.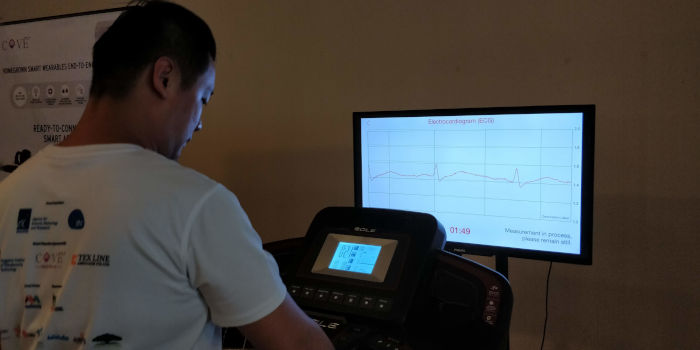 As people are getting more health conscious, the demand for healthcare tracking has also increased. This, with the astounding advancements in wearable technology and IoT, in turn accelerates the growth of smart fitness t-shirts and the ease of which anyone can now easily track their health, lifestyle and fitness journeys.
Is the smart fitness t-shirt something that you are looking forward to? Let us know in the comments below.
Subscribe to our newsletter!
Get the best of IoT Tech Trends delivered right to your inbox!