If you're a fishkeeper, you should know the amount of time this hobby consumes. After all, someone has to feed the fish and regularly clean the water tank. Moreover, when you're out of your home for a few days, there is no way to know if the aquarium water has turned cloudy and green.
Then there are behavior issues due to bad fish giving their tank mates a hard time in your absence. To those of us used to the serene image of a community of fish coexisting peacefully, it can be a rude awakening to know that some of the fish can act very territorial and aggressive. You don't want the runts to be pushed around by the bullies.
This is where IoT can come to the rescue. Recently, some of the innovative companies have brought various kinds of smart aquarium products. Using Bluetooth or Wi-Fi, you can feed your piscine friends on schedule, remotely set the aquarium's temperature for their coziness and comfort, and monitor them on live camera.
Is this the future direction our home aquariums are headed? Let's find out based on the latest products.
1. Bluenero Smart Aquariums
Would you like to own an aquarium but are dissuaded by the regular maintenance it takes? A startup called Bluenero is fundraising for a solution that can manage the well-being of your fish.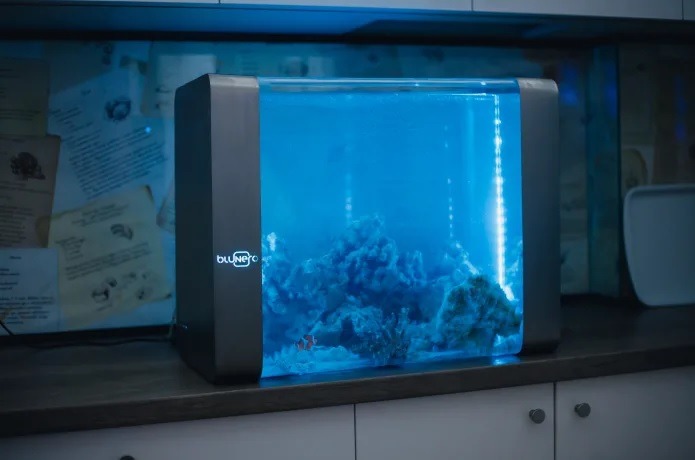 Using a built-in camera, you can continue to enjoy their antics no matter how far away you are on a smartphone app and track their behavior. When it comes to feeding time, you can use an automatic feeding dispenser so that the fish can go without refills for up to a week.
Currently, the Bluenero Mini (8 gallons) is selling at $199, but it is only available as a pre-order, as the company is still in fundraising mode. You can find more details on its Facebook page.
2. Felixsmart
Another smart tank technology product, Felixsmart, offers an array of connected solutions which can help you remotely manage your aquarium.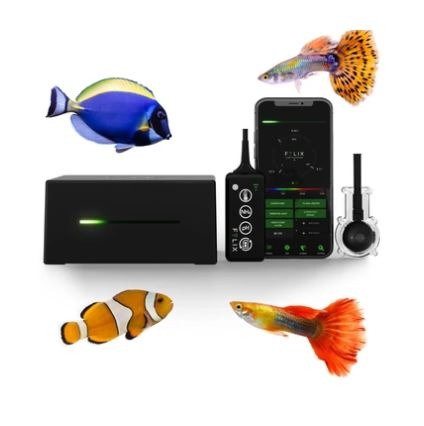 Currently, the products on sale include:
Water Monitor: measures pH, ammonia, temperature, and depth. Currently on sale for $199 and to be pre-ordered with February 2020 delivery.
Felix 360-Degree Submersible Camera: a high-quality 720p camera compatible with VR goggles. This will help you keep track of the behavior of your fish.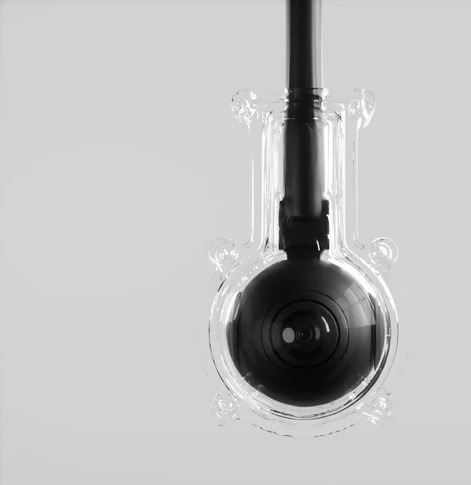 A combined package of above products along with smart monitor and smart controller is available for $699. All products are to be preordered for February 2020 delivery.
3. Automatic Smart Feeders
A smart fish feeder can save you a lot of time and is cheaper than the above products. For example, this automatic feeder by Decdeal is currently going for only $21.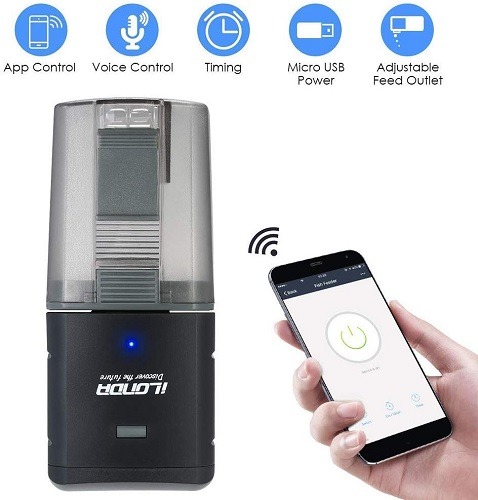 This small yet powerful gadget dispenses fish food at regular intervals and is compatible with Alexa. It has a storage tank capacity of 140 to 160 grams that has a translucent design allowing you to easily track the amount of food being dispensed.
What's more, as a backup, there is a manual feeding option which has been retained, so no matter where you are, your fish will not go hungry.
Summary
If you were dissuaded in the past by the amount of time, attention, and responsibility required to maintain an aquarium and wanted a lasting solution, it looks like your wish has come true. As more smart aquarium products hit the market, they may indeed become the biggest development in this oldest hobby.
Are you an aquarium enthusiast? Will you go for a smart tank technology or an automatic fish feeder? Please let us know in the comments.