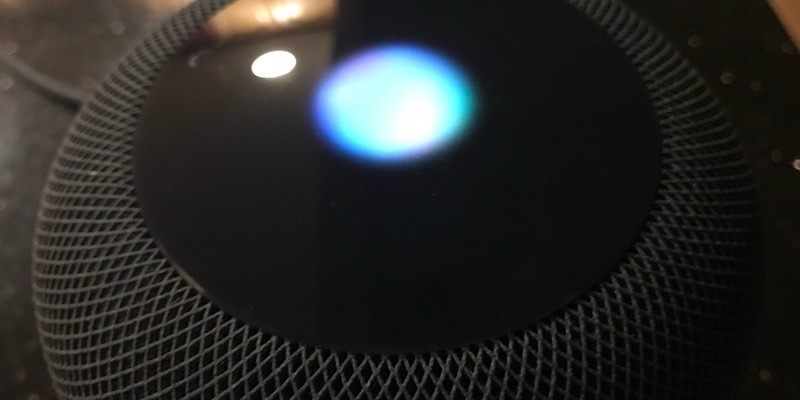 It's no secret that Apple's HomePod makes up less than 10% of the smart speaker market. The good news is that they're number three on the list, but still they fall far behind in sales to Amazon's and Google's lines.
One reason for that is the knock that Siri can't do as much as Google or Alexa can in the way of being a personal assistant. But that could be changing. Apple is looking into possibly getting multi-user support for the HomePod by adding iPhones into the mix.
HomePod Multi-User Support
Amazon's Alexa has so many skills and can do so many things. Tell jokes, tell stories, answer questions, etc. But Apple's HomePod pales in comparison. Sure, it can do some of these things, but not on the level of Alexa, or Google for that matter. In fact, Siri does a little less on the HomePod than it does on iPhones and iPads.
Part of that has been because of a concern that if Siri is opened up, the user's personal data would be vulnerable. But now they have filed for a patent that would allow them to authenticate the HomePod to access Siri through the user's nearby iPhone.
When you use Siri on your iPhone, it has access to all your data. And it's a personal device, so there are no concerns with it sharing your data with you. But with a HomePod that's designed to be used as a family or other group, multiple people are feasibly using "it. Due to that, the answers Siri can provide are more limited.
While you can use Personal Requests to leave the speaker limited access to apps such as Messages, Calendar, and Reminders, so that family members aren't accessing your data, then you're limited in what you can do with the HomePod.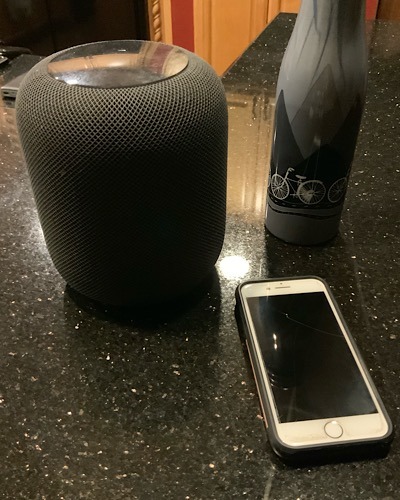 Apple has now applied for a patent application for a "personal domain for a virtual assistant system on a communal device. It describes home something like a HomePod could gain access to personal data through personal devices.
This would allow a HomePod to get a personal query through Siri, then determine if it needs access to personal data. If it does, the HomePod would pass that request to a device such as an iPhone or iPad. The data would then be sent back to the HomePod to finish the request.
Such a system could also just send the query to the iPhone and leave it there, such as to send a text to one of your contacts. Sure, you can do that with HomePod now without using an iPhone, but if another family member asked to send a text message, it would do it from the main owner's account, since it's single user and not multi-user presently.
With this new system, it would only work with devices that are set up in a "trust relationship" with the HomePod. If a friend visits your home with their iPhone, they wouldn't be able to access their messages through your HomePod. However, if they set up a "trust relationship," they could.
The Future of Multi-User
Apple has filed patents before that could further provide multi-user functionality. However, either those didn't work, or they're just weighing their options with different ideas, now that they're filing yet another patent for a similar idea. Regardless, it's something they really need to get a handle on if they're going to compete with the big dogs: Amazon and Google.
Do you think these changes would help Apple better compete with Amazon and Google in the smart speaker space? Or has that ship sailed? Let us know your thoughts in the comments section below.
Subscribe to our newsletter!
Get the best of IoT Tech Trends delivered right to your inbox!