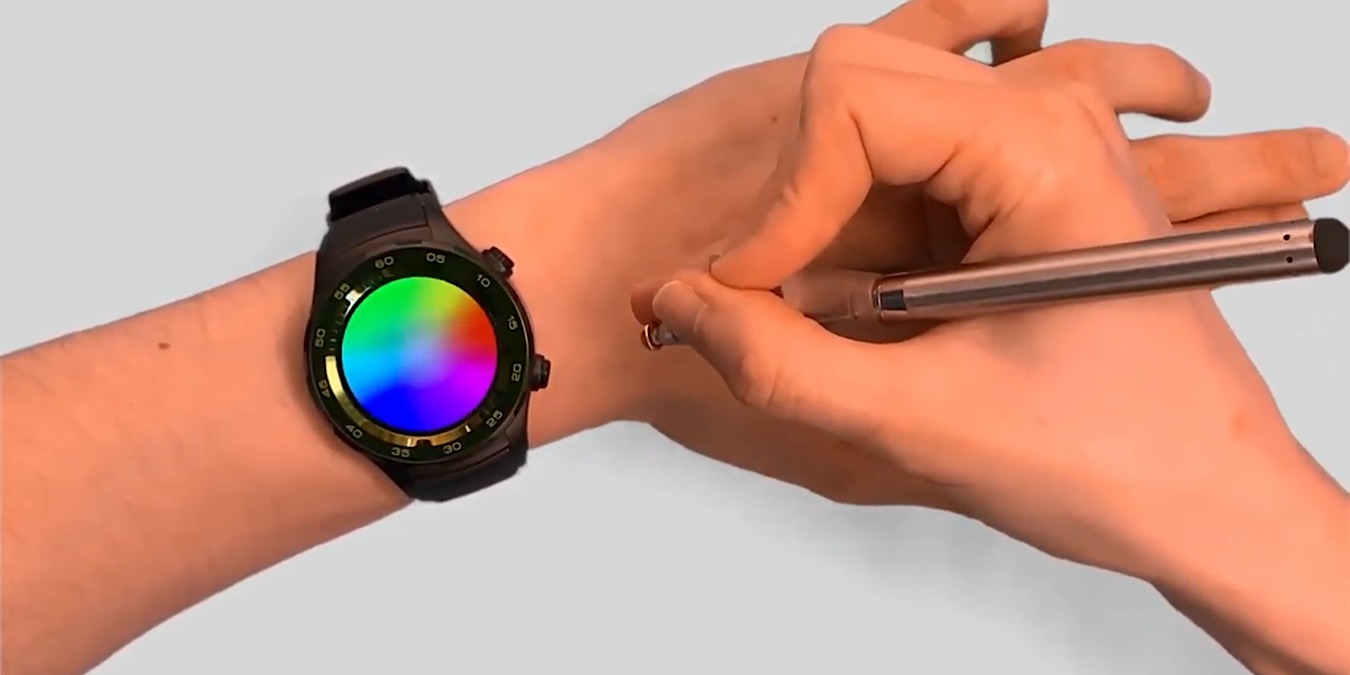 It wasn't too long ago that we were trying to do more on our smartphones. Now that many of us do a fair amount of "computing" on them, researchers and developers are trying to figure out how to do more computing on smartwatches. One group of researchers has created a stylus that will allow you to draw on the back of your hand with the stylus and have it reflected on your smartwatch.
Smartwatch Stylus Will Use Hand as Canvas
It's no surprise they are working on finding a way to make smartwatches even more useful. Just in the fourth quarter of 2019, the overall wearable market grew by 82.3 percent.
The problem with smartwatches, as with other wearables, is the small workspace. There just isn't room to do everything you would want to, whether it's composing an email, answering a text message, or checking your calendar. This leaves many tasks to voice recognition, which isn't appropriate for every task or every situation.
Researchers at Leibniz University Hanover have created a stylus that works in conjunction with smartwatches to solve this problem. When the user draws on the back of their hand, the movements are mirrored onto the smartwatch.
The stylus is built to look like a standard pen, just like many styluses. A magnet resides near the tip, and a battery provides about 12 hours of use. The stylus communicates with the smartwatch via Bluetooth to track position. A magnometer tracks motion to be relayed to the smartwatch.
The stylus's orientation and angle are tracked with other electronics, and the conductive tip can tell when contact is being made with skin or when it is being tapped by a finger. This motion changes tools and works with the smartwatch's UI. The thought is that it could be used for drawing in the air if it was reprogrammed.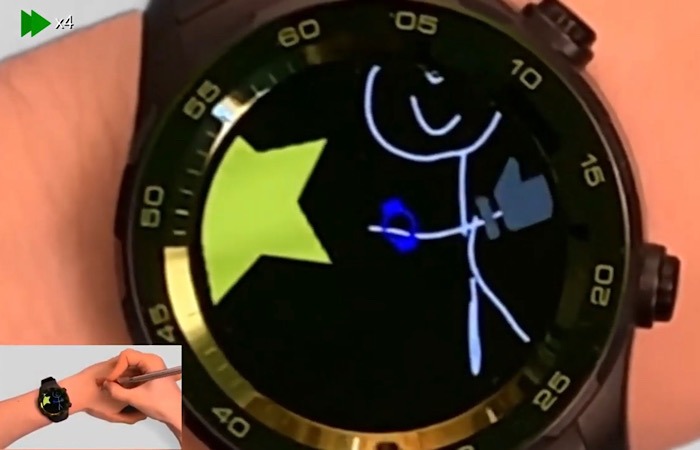 Usage of the Smartwatch Stylus
The prototype only works for drawing, but the thought is that it could be engineered to perform a number of functions. Other than drawing, the stylus could be used to help immensely with writing.
I know on my Apple Watch, the third-party keyboard apps just don't cut it. I find writing with my finger much easier. But there are definitely limitations to it because of the screen size. Having the real estate of my hand could help.
However, the main drawback as I see it is that part of a smartwatch's allure is availability, that it's always strapped to your wrist so that you can answer a quick phone call or text message without having to access your phone. But having to carry around a stylus to access these functions would change all that and make usage a little more cumbersome.
I use my SmartWatch to help with some productivity tasks as well. I'm imagining now that to do all those tasks, I'd have to fish a stylus out of my pocket.
That said, there have been times in using my Apple Pencil that I wished I didn't have to set it down so that I could do something on my Apple Watch, so there are advantages if you happen to already be using a stylus for another device.
A recent patent suggests using the hand as a touchpad for a smartwatch. It seems that method could have more ease of use than a stylus.
Image Credit: The Back of the Hand as a Drawing Space for Smartwatches
Subscribe to our newsletter!
Get the best of IoT Tech Trends delivered right to your inbox!