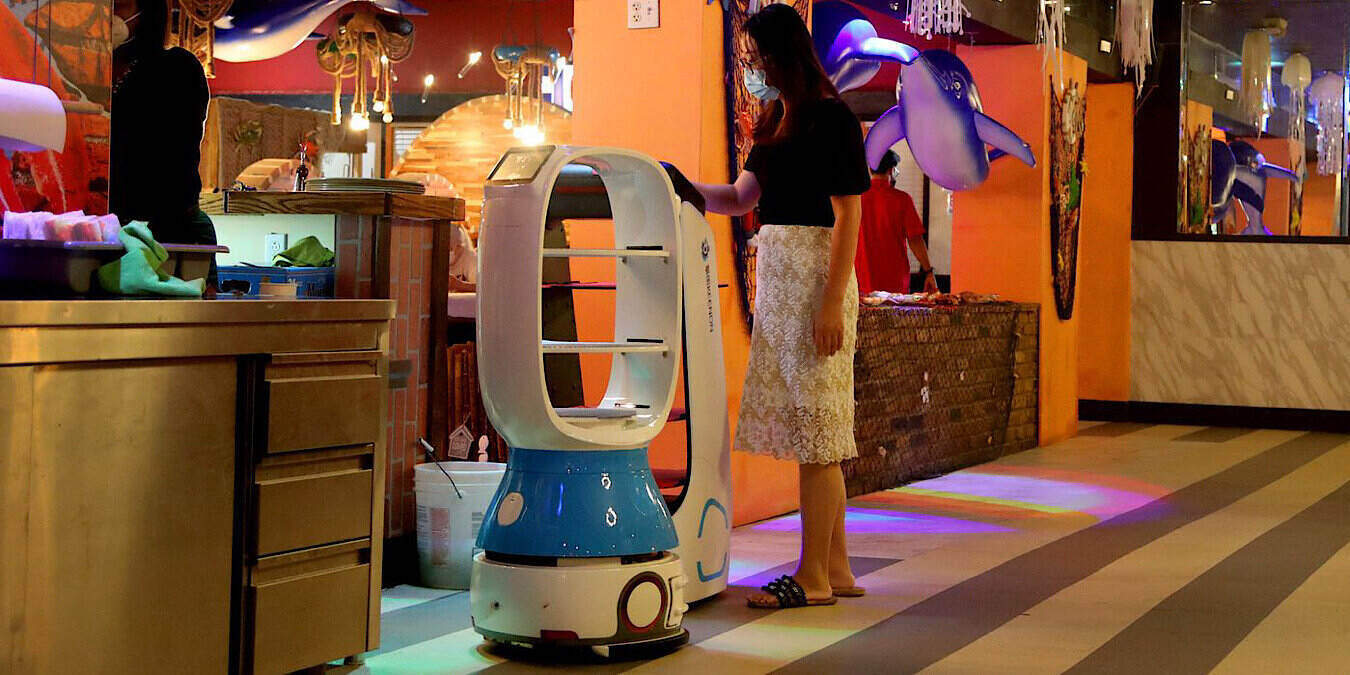 One industry really struggling during the pandemic is restaurants. Many were shut down, only allowed to serve takeout with the need to socially distance. Restaurant workers have been forced to get other jobs to make ends meet, leaving a staffing shortage. One restaurant owner thinks she has the answer to her staffing problems: restaurant robots.
Restaurant Robots at Your Service
Restaurant owners were left with very few options. If they remained closed, they faced going out of business. If they defied government orders and remained open, they faced hefty fines. Complicating this, the staff hasn't always stuck by them. They've either found other restaurants that were open or left the industry altogether.
Joy Wang, the owner of Mr. Q Crab House in Hollywood, Florida, found an answer. She's been using restaurant robots to fill out her staff.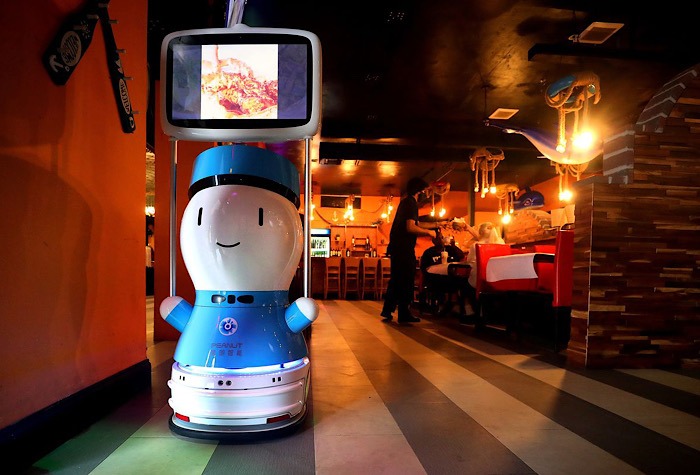 Wang tried to fill the positions with humans, specifically for the busy weekend shifts. She said her former staff "would rather sit at home and collect unemployment."
She put three robots in her restaurant at a price of $10,000 each. She won't need to worry about them catching COVID-19 or passing it off to patrons. They don't earn tips, and they won't leave to work for a competitor. They can even sing Happy Birthday for special occasions.
One of the robots has been named "Peanut," while the other two are unnamed. The four-foot Peanut will greet you and take you to your table. The other two bring your food to the table and also clear the dishes when you're done. They can carry more plates of food than humans.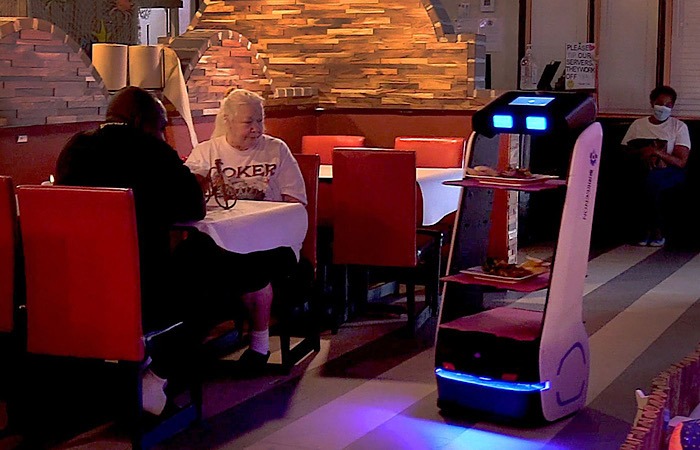 The restaurant robots don't take orders or respond to commands. Human servers still take orders and accept payments. Like humans, the robots do need to take breaks. When their batteries are low, they will announce that they are leaving but will be back.
The Path Forward
The restaurant robots are not alone. Dominos recently announced it was beginning to have robots deliver orders in Houston, Texas. There are also food stores making deliveries possible via robots.
Some of the customer service robot technology was in the works before the pandemic, so it can be assumed that the robots are here to stay, even after we finally close the door on the global health crisis. It brings up the question of how far it will go and how many more industries will accept their help.
Read on to learn about a new Boston Dynamics robot, Stretch.
Image Credit: Sun Sentinel and South Florida Sun Sentinel Twitter
Subscribe to our newsletter!
Get the best of IoT Tech Trends delivered right to your inbox!