Home security is important, but keeping your home secure isn't always simple. Beyond locks on your doors, the security systems quickly become increasingly complex. Home security systems can include unexpected alarms, codes, and calls to your security service.
Kangaroo's home security offerings take a simple approach. For example, the Kangaroo Motion + Entry Sensor doesn't require a hub. This makes it easier to get up and running, but it does come with a few caveats as well.
What's in the Box?
Open the box and you'll find pretty much what you see on the front of the package. In this case, that means two motion sensors as well as their accompanying entry sensors. These are tucked into a piece of sturdy foam to keep them from moving.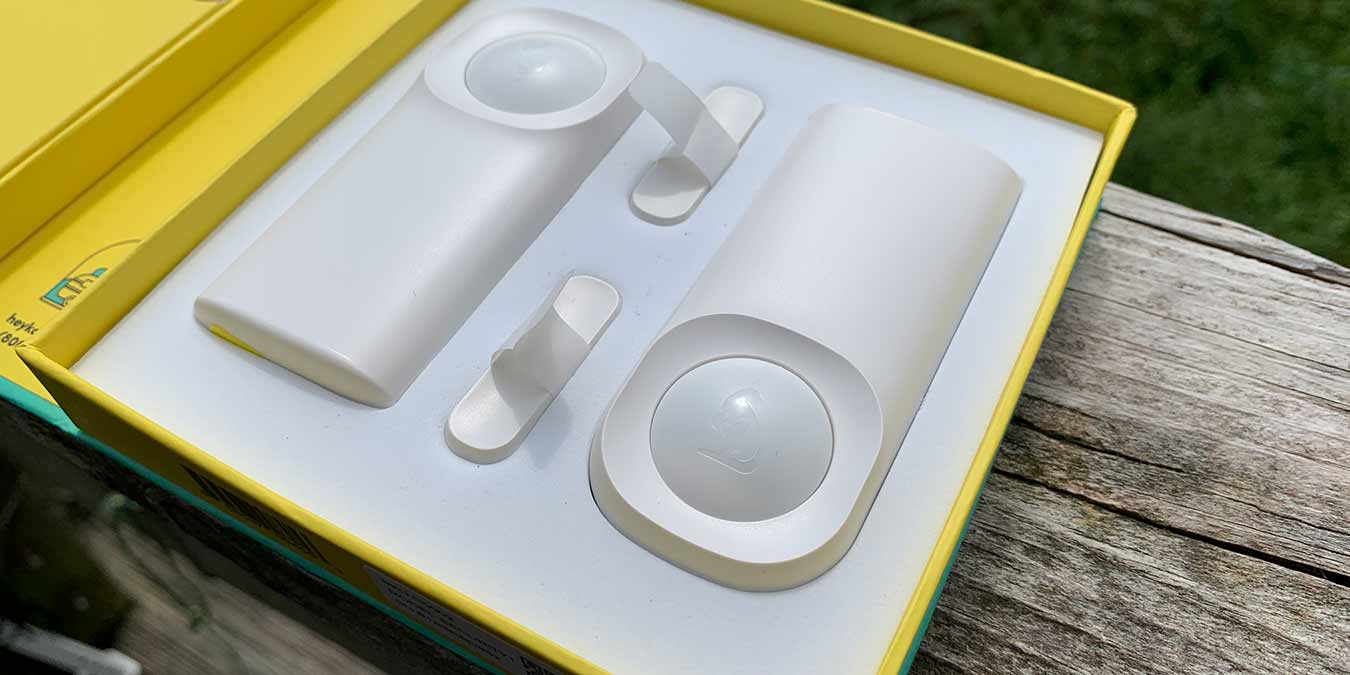 There isn't much else in the box. You get the manual, a "protected" sticker to warn potential criminals, and some extra adhesive and mounting screws for affixing the sensors to your doors or windows. For what it's worth, I never ended up needing the extra adhesive pads or screws.
Setup and Installation
To start getting set up, all you need to do is download the Kangaroo app, which is available for iOS and Android. Launch the app, and it will walk you through the rest of the setup process.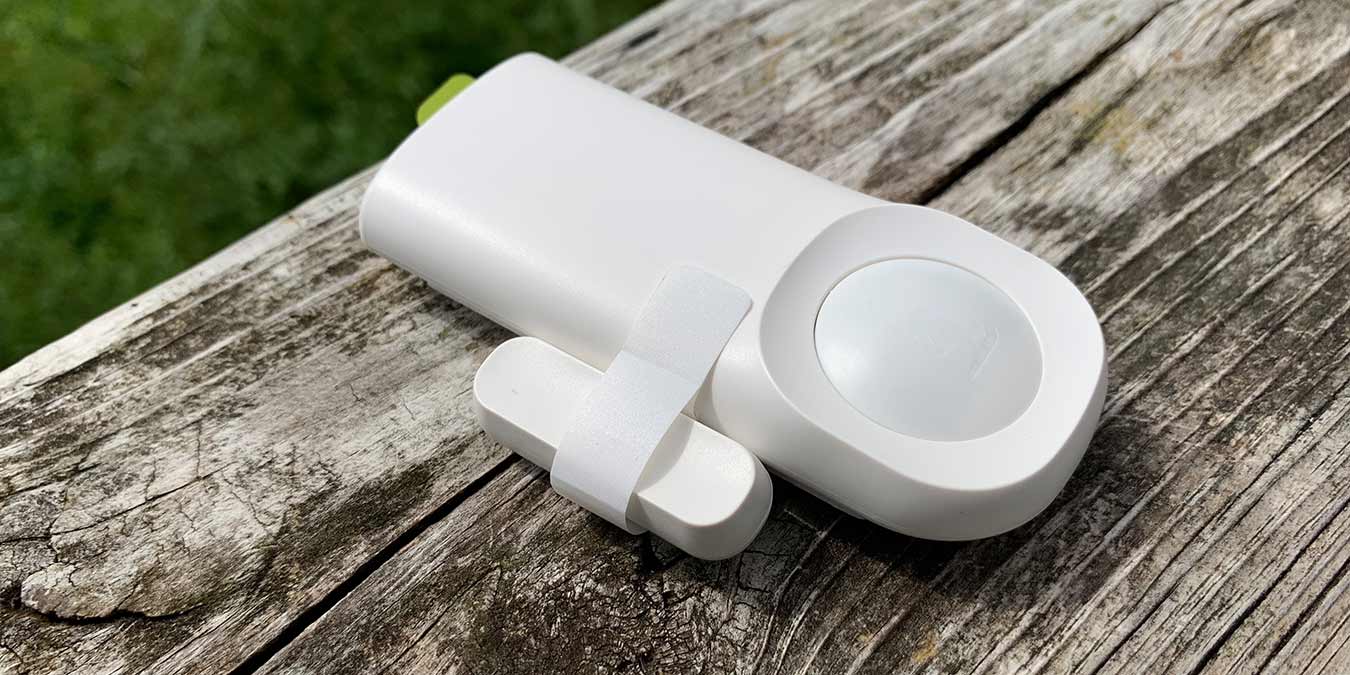 The first step is to pull the battery tab on the sensor, at which point it will turn on automatically. Now you can use the app to find it, then connect it to your Wi-Fi network. You only need to do this once, as the Kangaroo app can re-use the network for other sensors as you add them.
The next step is mounting the motion and entry sensors. If you're only using the motion sensing functionality, you can place the sensor anywhere. For entry sensing you'll need to mount it on a door or window, then attach the entry sensor, making sure it is close enough.
This proved to be slightly tricky. I had to reattach the sensor several times before I finally got it close enough that the two sensors could see each other. After you get them mounted, you can test opening and closing the door or window, then walking through the room.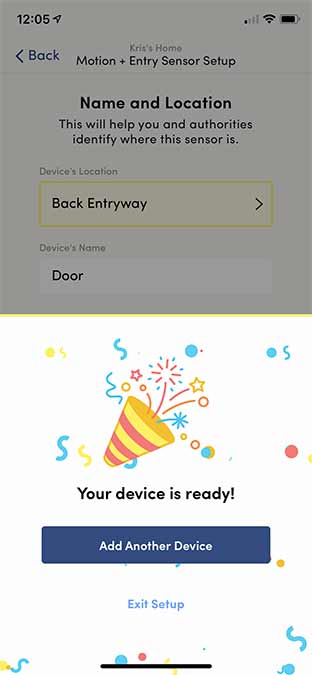 Assuming the sensors are working properly, this is all you need to do. After this, repeat the steps for the other sensor.
Using the Kangaroo Motion + Entry Sensor
The Kangaroo app is effectively the only way you interact with the Kangaroo Motion + Entry Sensors. This is handy, as you don't have to worry about complicated key combinations to arm and disarm your security system.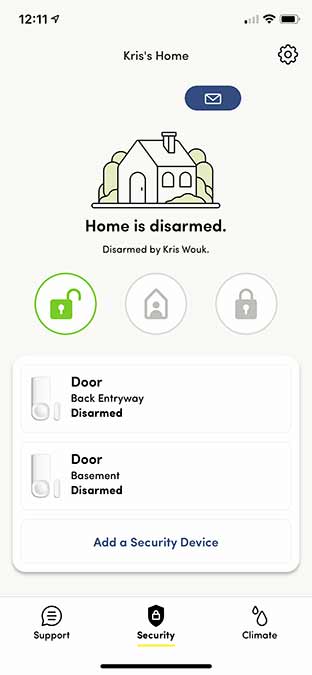 To arm the Kangaroo Motion + Entry Sensors, open the app and go to the Security tab, an icon in the shape of a house. This arms the sensors immediately and is probably what you should use when you go to bed at night.
Another icon in the shape of a lock will arm the sensors after a set amount of time. This is good if you're leaving for the day and need time to grab a few things before you head out the door. Finally, you can open the app and simply see if your doors or windows are open by looking for the "Open" indicator next to them.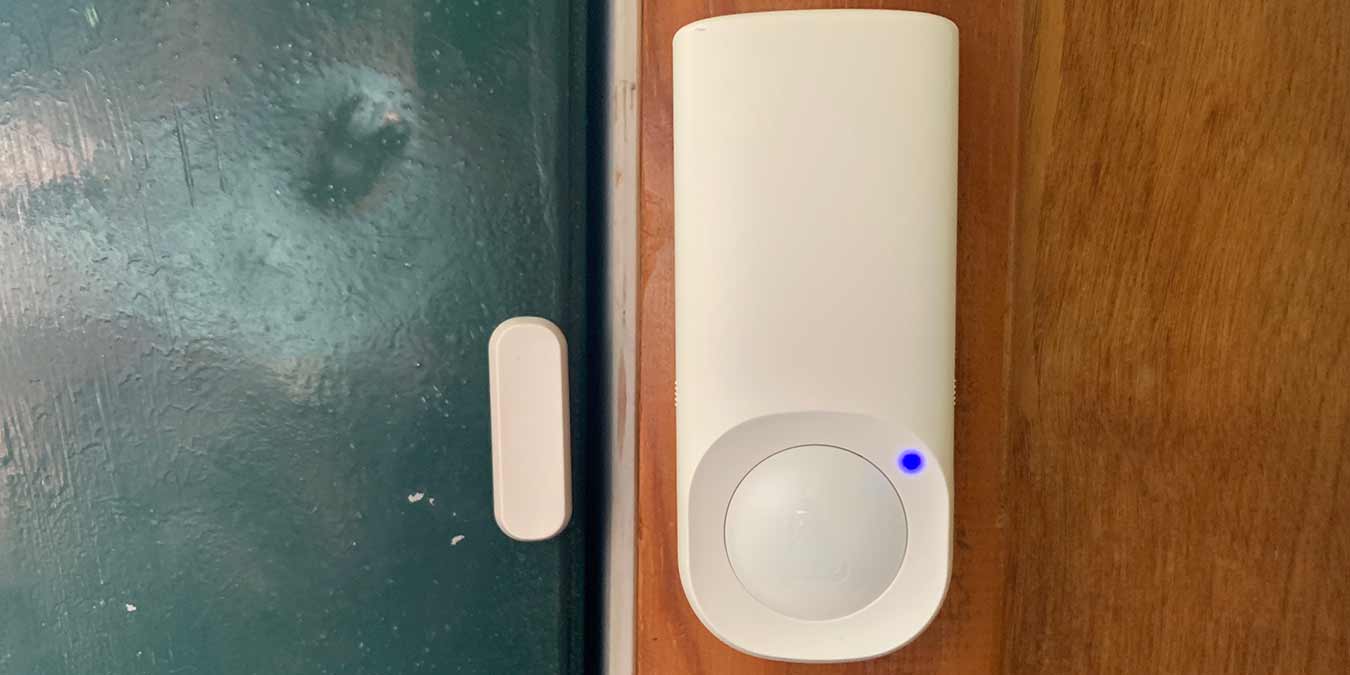 If you live near family or have neighbors you trust, you can invite them to help monitor your home. This means they'll get notifications when your sensors are armed and sense activity. This is handy, since you don't necessarily want to call 911 every time your sensors notice activity while you're away. Having a friend or neighbor who can check on your home is helpful.
Pricing and Plans
A single Motion + Entry Sensor sells for around $30, with the two-pack we're looking at here going for $50. It's nice that singles are available, as it lets you add sensors gradually as you see fit. The good news is that as long as your needs are simple, this is all you need to pay.
Kangaroo also sells the Complete plan you can use with the sensors. This adds the ability to automatically notify the authorities if your sensors detect motion or entry while armed. You also get text messages and voice notifications and the ability to invite unlimited users to help monitor your home. Finally, this also adds Amazon Alexa integration, which can help integrate the sensors with the rest of your smart home.
This costs $60 per year, which is fairly reasonable. Home security systems can also help lower your insurance, so lower insurance rates could make the Complete plan effectively free.
Conclusion
For some people, myself included, not needing a hub and various systems tied together for your motion sensors is a plus. You get the sensors and an app to check on them, which is all some people need. That said, this is far from an all-in-one security solution.
If you already have other home security devices like an indoor or outdoor security camera, the Kangaroo Motion + Entry sensor can be a nice supplement. Just don't expect it to tie seamlessly in with your other gadgets.