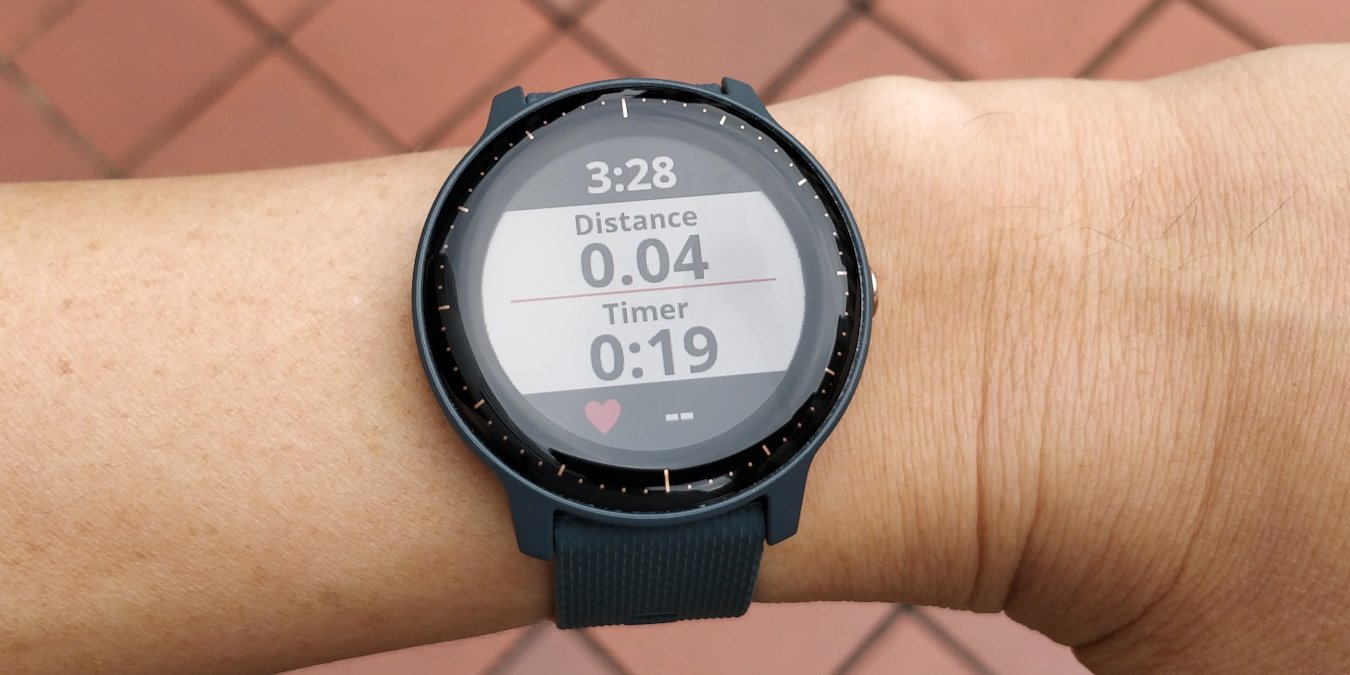 When it comes to smart fitness watches, Gamin is the top leader in the field. From the top range Fenix 5X to the basic Vivoactive HR step tracker, there is always a watch for different groups of people. With the Vivoactive 3 Music, it actually does more than track your activities. The built-in music player ensures that you can enjoy your favorite music and workout at the same time.
Features and design
Garmin Vivoactive 3 Music is a middle-tier product that has a good balance of useful features from the higher-end watches while not breaking the bank.
Sporting a big watch face and a crown, it is pleasant looking and one that you will love wearing all day long. With a diameter of 4.31cm, it will fit most wrists of circumference 127-204 mm. The bright LCD touchscreen has a resolution of 240x240px and a display size of 30.4mm. The best thing about the screen is that it is visible under sunlight.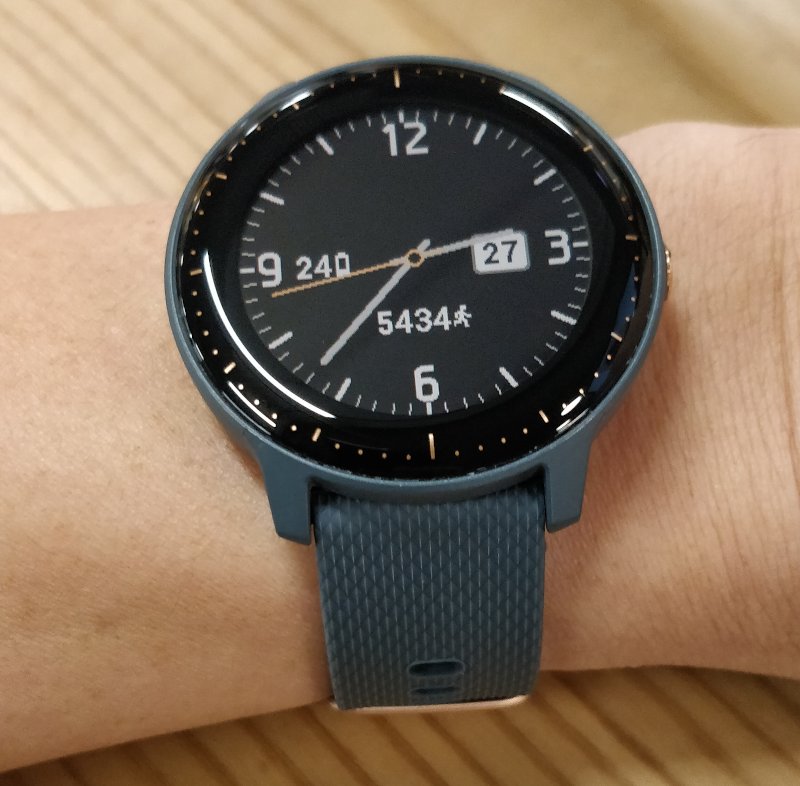 With tons of customization options, and with just a single button, this means there are plenty of swipe up/down/left/right motions to get to the menu you want. In fact, there are plenty of menus within each menu item, so it can be confusing at times where a particular setting is. To get to the Settings, you have to press the screen and hold for a few seconds. The user manual doesn't come with much usage instructions either, so there is a lot of trial and error when you first use it. It will take a while to get used to the various gestures and options.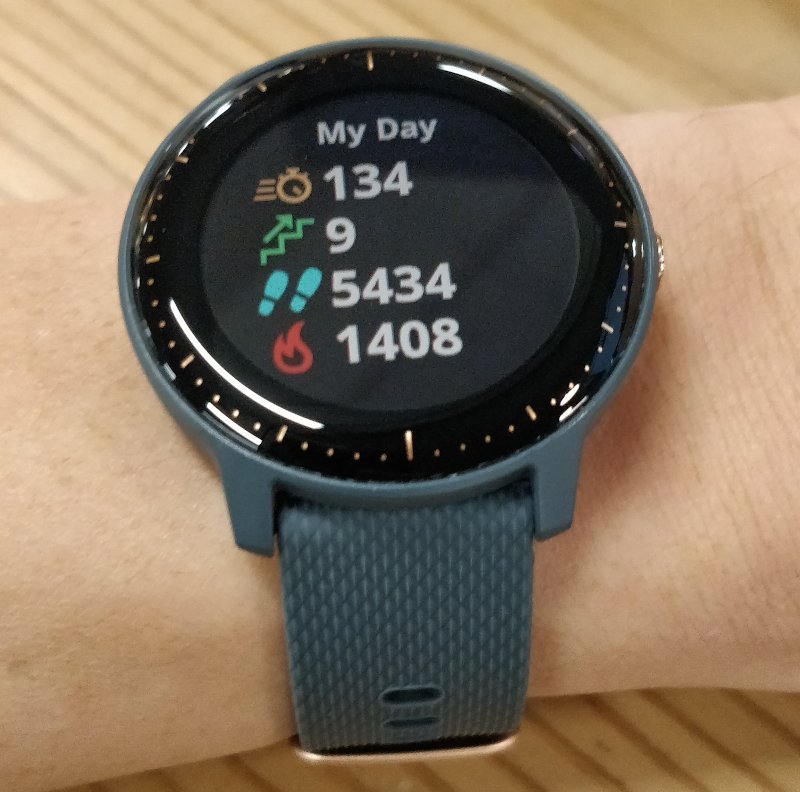 Fully packed with sensors
While it may look like a small watch, it is fully packed with sensors. It includes a GPS (and GLONASS), wrist heart rate monitor, barometric altimeter, compass, gyroscope, accelerometer and thermometer. It also supports Bluetooth, ANT+ and Wi-Fi to connect to various devices.
With the Garmin Connect app, you can pair your phone with Vivoactive 3 Music and receive notifications on the go.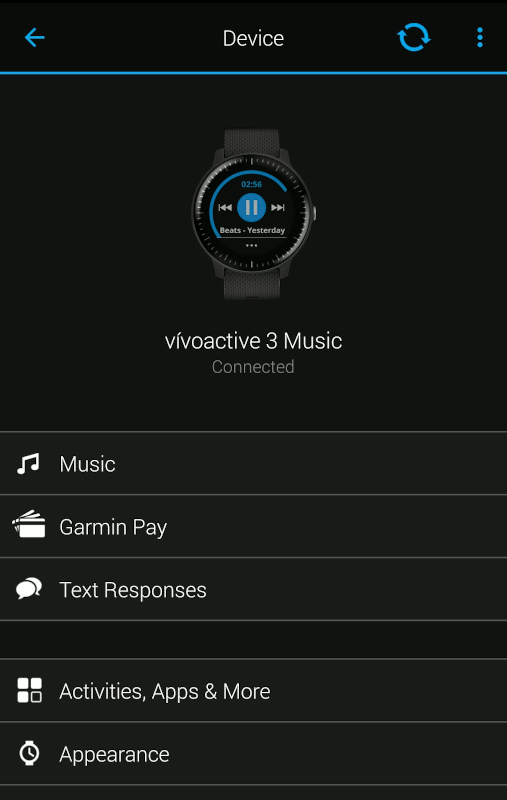 It also supports notification actions, so you can dismiss the notification or send a simple reply (for messages).
Other than the standard step and sleep tracker, it can also track activities like running, swimming, cycling, golfing, skiing, snowboarding, stand-up paddleboarding and rowing.
Vivoactive 3 is one of the few Garmin watches that support Garmin Pay, which means you can add a supported credit card and pay with a tap on the watch, like Apple Watch. One thing, though – its list of supported credit cards is quite small, and I haven't been able to test this out since none of my credit cards works on it.
Performance
Activities
When starting a run activity, just press the button on the side and select "Run."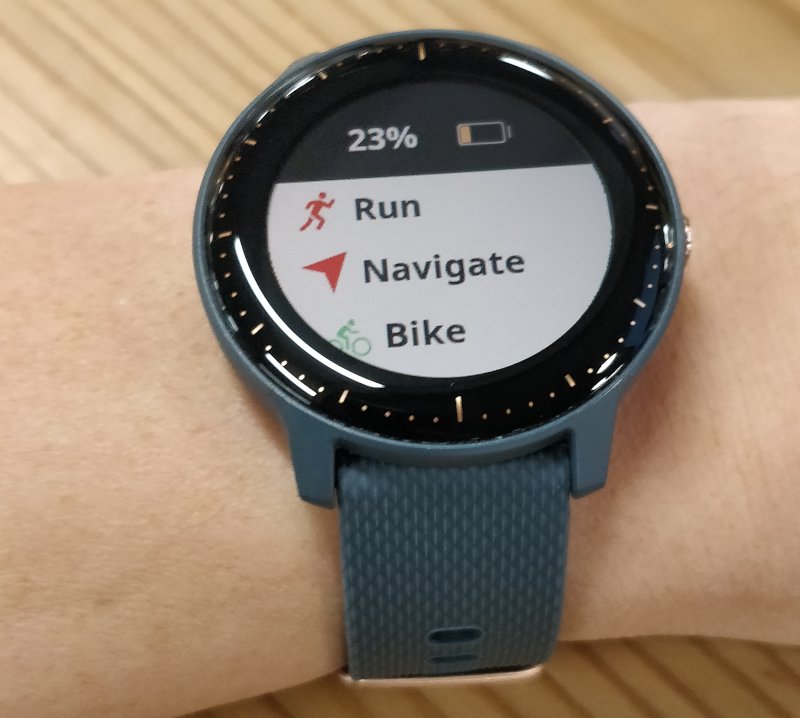 Depending on your location, locking on to the GPS can be fast or slow. When in an open area (and if you are connected to the phone), it can lock on to the GPS in as little as five seconds. However, there are times that it took more than three minutes and still couldn't locate the GPS. While running, the screen remains brightly lit so you can track your progress at any time. The data screen can be customized to show only the data that is important to you, which is really useful.
After the run, you can then sync the data back to your phone and view the statistics on your phone. I had an AmazFit Bip I used to bring on my run in the past. For the same 5km run route, I noticed a difference of around 100m for the distance measured by Vivoactive 3 and AmazFit Bip. The distance measured by the Vivoactive 3 is always shorter than the one measured on my AmazFit Bip and smartphone.
Auto Tracking
The Vivoactive 3 music comes with this auto-tracking feature that detects if you are engaging in any fitness activity. For example, when I walk from my house to the shopping mall at 1km away, it is able to detect my movement and auto-track my walking activity.
Music
The unique selling point of the Vivoactive 3 Music is the ability to play music. The onboard storage can hold up to 500 songs. Alternatively, you can install various music streaming app – like Spotify, Deezer, KKBox and Runcasts – and sync your playlist to the watch. The setup is not as straightforward, though, as it requires you to first install the ConnectIQ app on your phone (which is different from the Connect app), sync with your watch, install the app on your watch, then select which playlist to sync.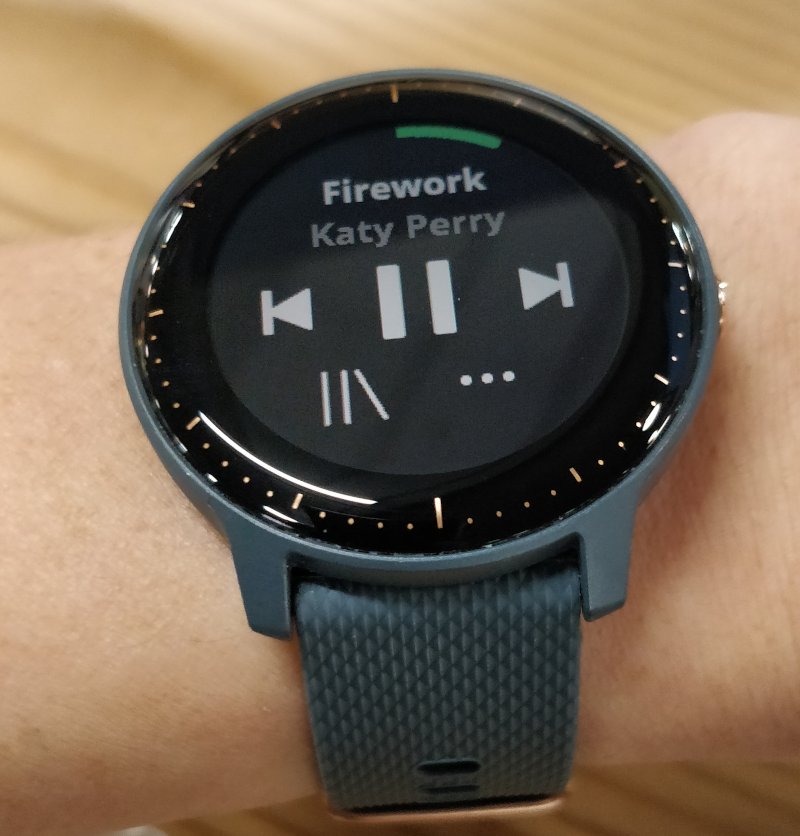 Luckily, you only need to set it up once. After that, downloading and playing your playlist is effortless.
Battery Life
According to the specifications, the battery life should last around seven days of continuous usage before requiring a charge. In reality, it is closer to around three or four days, depend on your configuration. When using it in a simple smartwatch mode (only step tracking is enabled), it has no problem lasting for three or four days. For active workout sessions, it will only last a day or two. As an illustration, for my 5km run, with music playing, Bluetooth, wrist heart rate turned on, and GPS working in the background, it drains around 15 percent of battery life. In short, the battery life is mediocre. You probably wouldn't want to bring it for a marathon run.
Verdict
Vivoactive 3 Music makes a value buy considering its closest alternative is the high-end Fenix 5. It is also one of the few Garmin watches that support Garmin Pay, which could be a useful feature for you. The only bad thing about this watch is its battery life. Of course, if you are not a sporty person, then getting this watch just to track your steps and sleep could be an overkill.
Subscribe to our newsletter!
Get the best of IoT Tech Trends delivered right to your inbox!