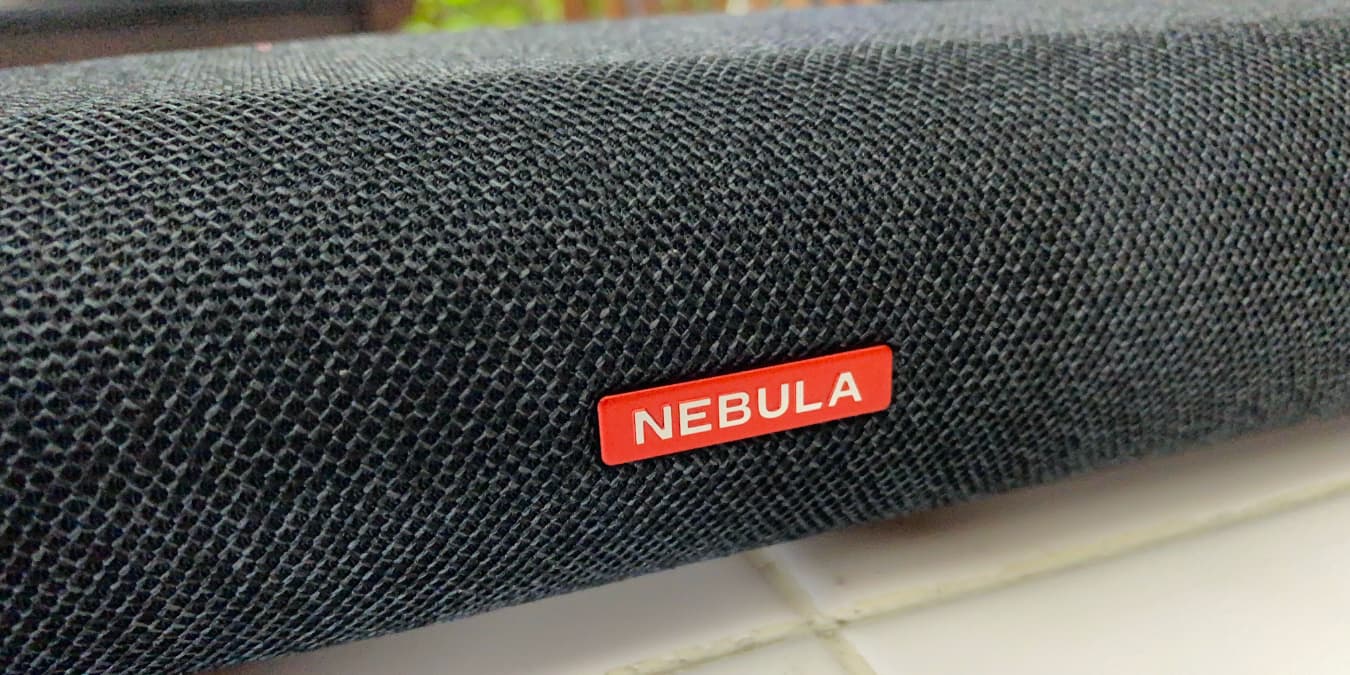 Look at TVs from 10 years ago and then look at what's available now. It's clear that we've come a long way both in terms of picture quality and in how cheap a big screen is. One area where the vast majority of TVs haven't taken a major step forward is in their sound.
As TVs get thinner, so does the sound. That's where a quality soundbar can make your viewing experience much richer by increasing sound quality. The Anker Nebula Soundbar Fire TV Edition simplifies things further, putting Amazon's Fire TV right inside the box. That's only one of the ways this affordable soundbar excels.
Features
The Anker Nebula Soundbar Fire TV Edition features 2.1-channel audio. This isn't as much as other soundbars that boast 3.1 or 5.1-channel audio, but it's more than enough for watching TV. It's also all you'll need for many streaming services these days.
One of the main draws of this is the built-in Fire TV, and it's clear that this isn't a gimmick. This soundbar is capable of delivering 4K 60FPS video, complete with High Dynamic Range (HDR) color with support for the Dolby Vision, HDR10, and HDR10+ technologies.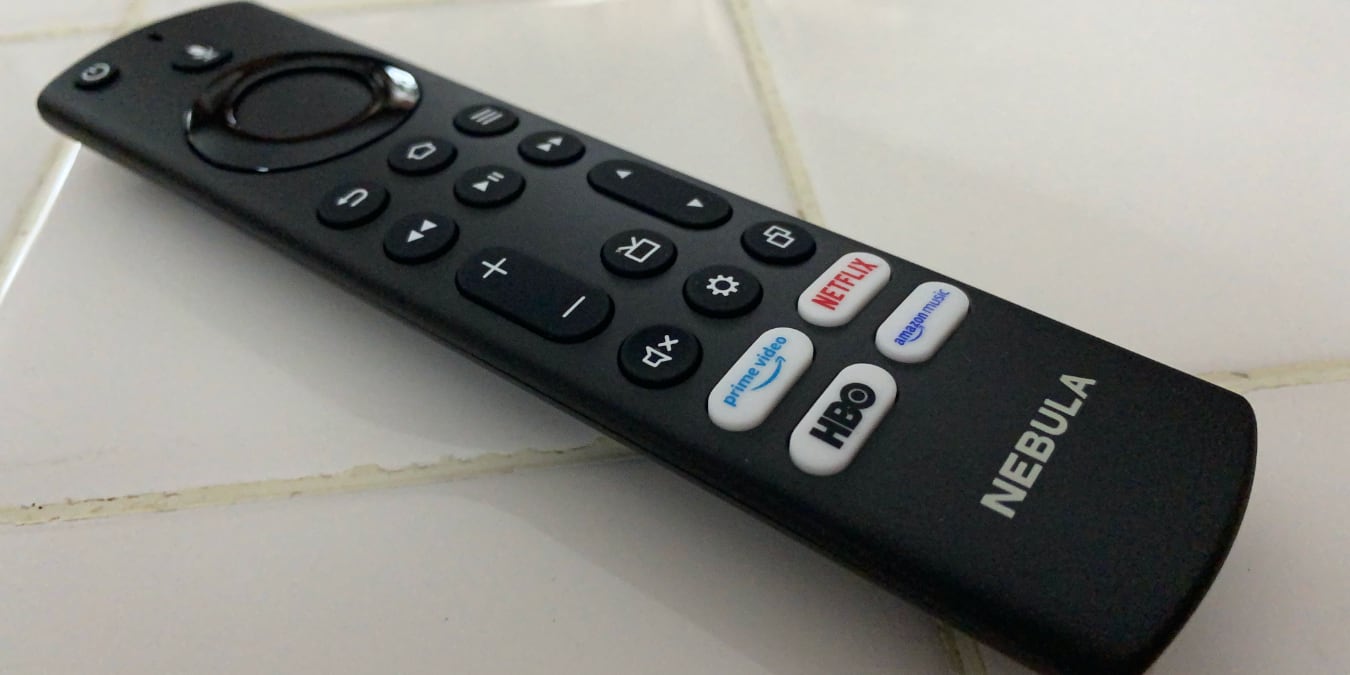 As with many other Fire TV devices, the included voice remote includes Alexa, which lets you control most aspects of both the soundbar and even your TV using the remote and your voice. Even better, the Anker Nebula Soundbar will integrate with other Alexa devices in your home, and you can even use it as part of a multi-room speaker group for home-filling sound.
Setup
Getting up and running with the Anker Nebula Soundbar Fire TV Edition is simple. For most people, you'll want to connect it to your TV via an HDMI cable. If your TV has an HDMI port with ARC (audio return channel), usually the first input, this is the one to use. This will let you stream from the Fire TV to your TV and will also route the audio from other HDMI inputs on your TV through the soundbar.
For more complex setups, there is also an included optical digital audio cable and even an RCA-to-3.5mm cable for older TVs. Once you are connected, you simply connect the Fire TV to your Wi-Fi and follow the prompts from there.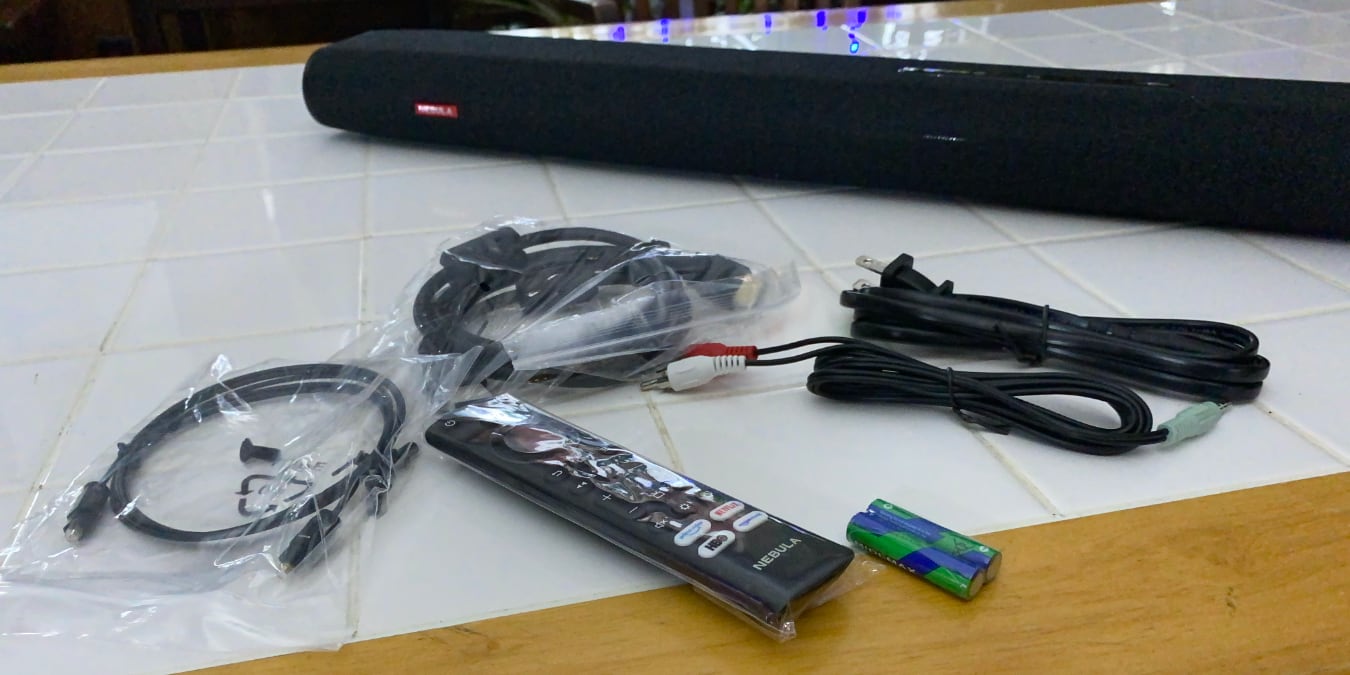 In my case, the main testing I did with the Nebula Soundbar was not with my main TV, as I have a full surround sound setup for that. Instead, I used the Anker with an older 55-inch TV that lacked ARC on its HDMI ports. This meant that I had to use two cables: the HDMI cable running to the TV and an optical cable running from the TV to the soundbar.
Using the Anker Nebula Soundbar Fire TV Edition
Because of my unorthodox setup, changing from the Fire TV to another HDMI input meant I would have to switch the input on my TV, then switch the Nebula Soundbar from the Fire TV to the Optical input. The Fire TV software actually has a setting to use Alexa to switch inputs on your TV, but this didn't work for me.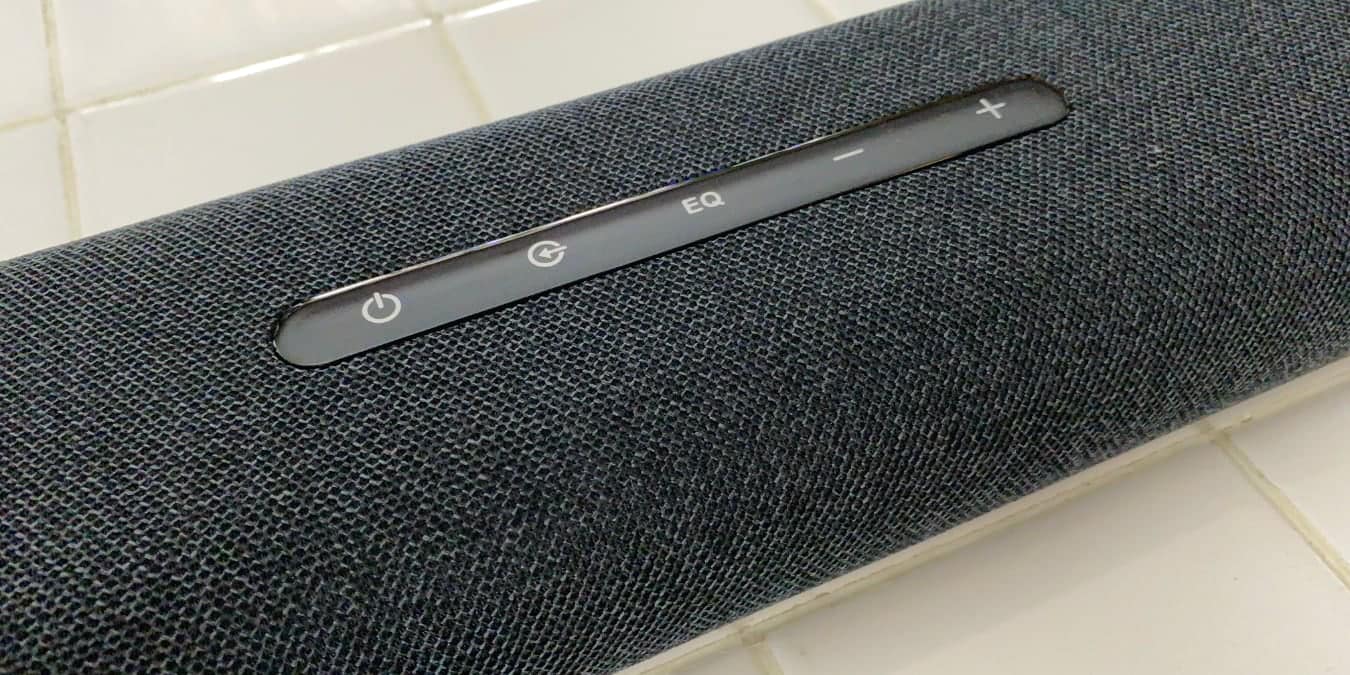 Aside from this issue, which arose from a combination of my specific TV and the Nebula Soundbar, the experience of using it was enjoyable. I've tested Fire TV Edition TVs before, and the included Fire TV software was slow to the point of being unusable. In the case of the Anker Nebula Soundbar Fire TV Edition, the software felt fast enough to be comparable to an older Fire TV model or newer Fire TV Stick.
Despite input switching not working with my TV, other functions like powering the TV on and off did. This meant that for the vast majority of my use of the soundbar, I only needed a single remote. If you have a more modern TV, this will more than likely be the case for you, too.
Sound Quality
Most soundbars these days use an external subwoofer for room-filling bass. The Anker Nebula Soundbar opts instead to use a pair of internal subwoofers. These are obviously smaller than an external subwoofer, but this doesn't mean that the bass feels lacking.
If anything, at least in the room I set the soundbar up in, the bass was a little overpowering at first. You'll want this if you're watching blockbuster movies in your living room, but if you're setting it up in a bedroom, you may want to turn the bass down. Bass and treble are adjustable individually, and you can also choose between Music, Movie, and Voice settings. Music and soundbars generally don't get along, so for the most part, you'll want to stick with the Movie or Voice modes.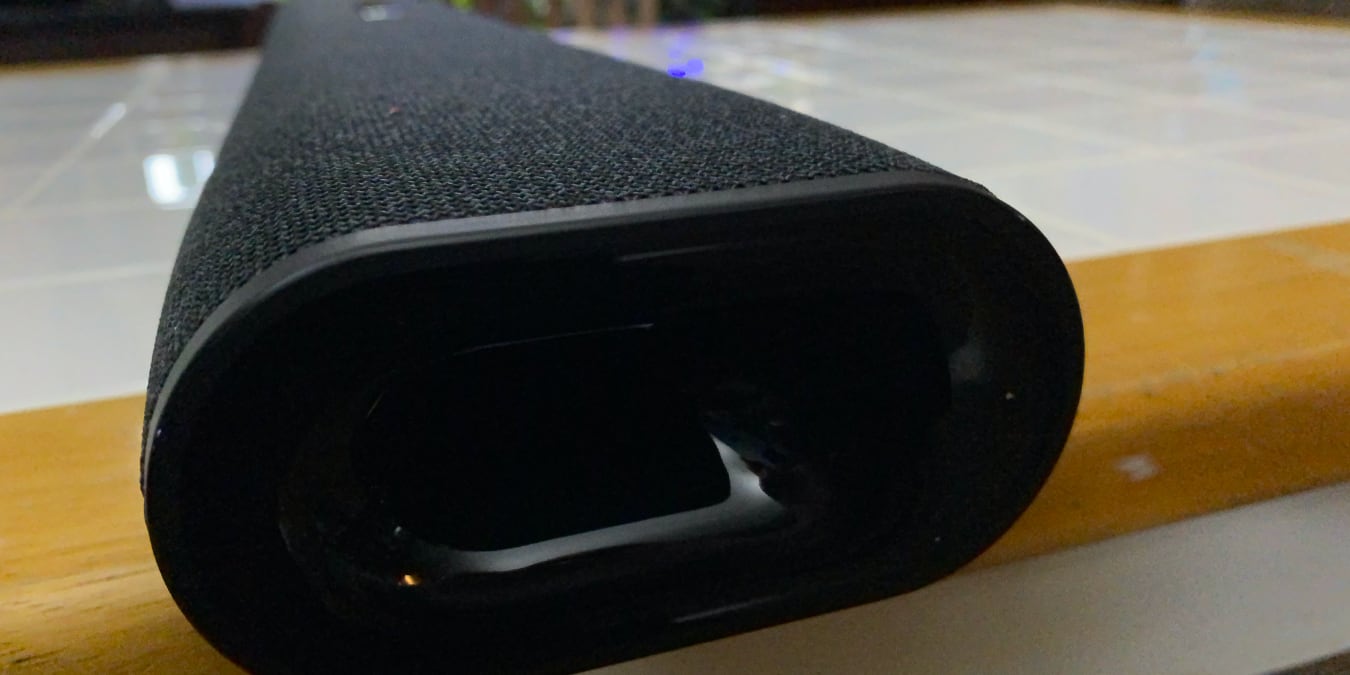 The soundbar does a good job filling smaller to moderately-sized rooms with sound. In a large living room, you may want something larger. If you're like me and have a smaller room dedicated to watching movies and TV, the size should be enough to convince you that the sound is coming from all around you instead of directly in front of you.
The audio isn't nearly as good as pricier soundbars, especially in the midrange and highs. This seems to be as a result of the internal subwoofers causing a booming effect in the low-midrange instead of the lower-still frequencies that a dedicated subwoofer would produce.
Conclusion
If you're looking for a companion for a "dumb" TV – meaning no smart features — the Anker Nebula Soundbar Fire TV Edition is an easy recommendation. The smart features combined with the built-in streaming and ease of use make it one of the best options in its price range. That said, even if you're pairing it with a smart TV, the Anker Nebula Soundbar may be worth it.
While it doesn't have the processing and virtual extra channels that other pricier soundbars have, the Anker Nebula Soundbar packs everything into one single package. If you're limited on space, not having to make room for a subwoofer or additional satellite speakers is handy, and you're still getting surprisingly good sound quality.
Subscribe to our newsletter!
Get the best of IoT Tech Trends delivered right to your inbox!