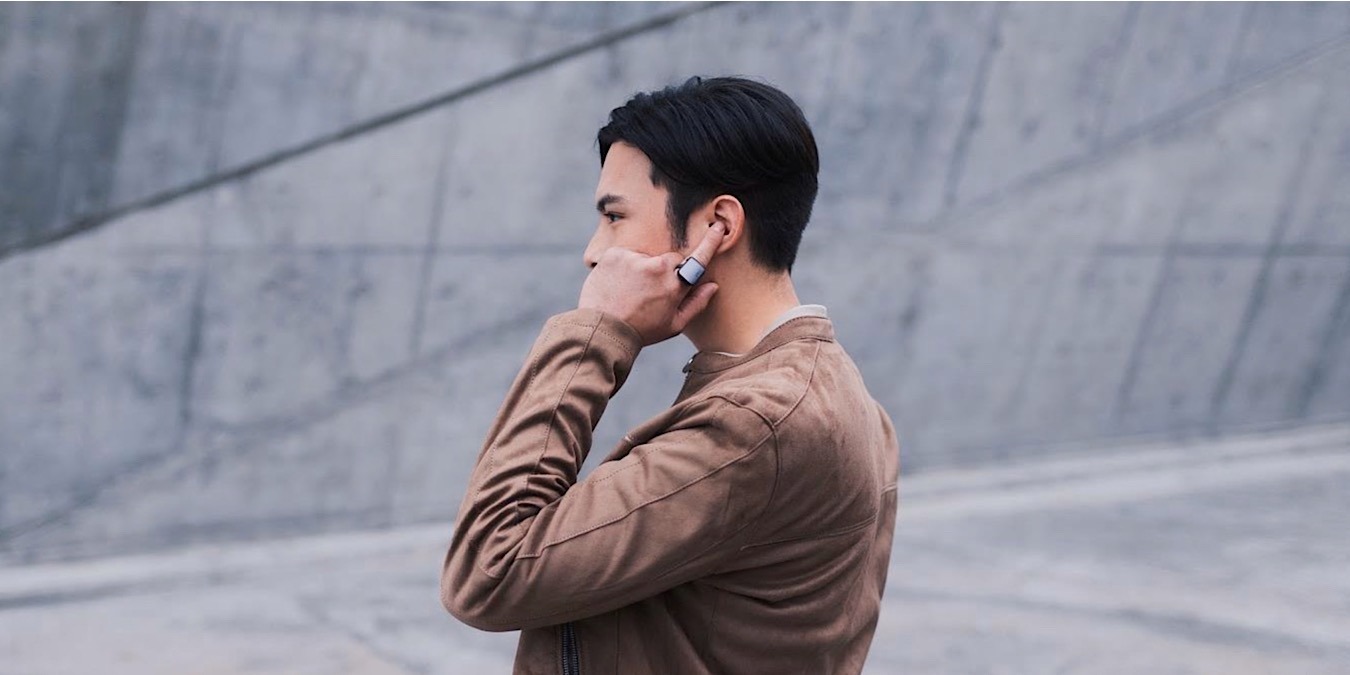 By now smart watches are old hat. If you've been wanting one, you probably already have it. And with as many people that have them now? It's no longer that exciting. Smart glasses really haven't caught on yet, though many different companies have tried.
Launching on Tuesday, July 16, is a new set of gesture control features for ORII, a voice-powered smart ring. The addition of the gesture-control features to the device is said to redefine voice assistant interactions.
ORII Gesture User Interface Launch
Think of what you can do on a smartphone, now you can do it on something much smaller, the size of a ring. Just like a smart watch, it's always with you, always handy. And now to complement the voice-powered control, you can further enhance its usability with gesture controls.
With something this size, there isn't much room for a touch screen, and that's where the gesture control comes in handy, to enhance the screen-free capabilities. According to the press release, the gesture control also "further expands the premise to encompass not only communication but also control for all daily interactions that previously required screens."
You can use the ORII ring to control your phone, connected headsets, and smart home with double taps pointing up, down, to the left, horizontally, and on the wrist. It can trigger Siri or Google Assistant, read your messages, skip/play/pause music tracks, and turn smart lights on and off.
In addition to these gestures, "more is being done on extending adjustable and personalized shortcuts to an array of gestures using the IFTTT platform," according to the press release.

The creators of the gesture user interface were sure to choose gestures that didn't interfere with the usual way you would be using your ring. They also tried to make sure there was no learning curve for using and controlling the ring.
A 6-axis gyroscope accelerometer resides inside each ORII ring, even existing rings. It's been waiting for the release of the gesture user interface.
"ORII is now upgraded to a product that builds inter-device consolidation to provide user ease in interacting with diverse sets of consumer electronics," says the press release.
"More can now be done with less, fully shifting the market need of the product towards comprehensive control whilst remaining optimized for on-the-go communication."
Just the Beginning
The press release promises that "improvements are perpetually ongoing to enhance new and existing customer experiences, each bringing us one step closer to achieving our vision of a screen-free future."
Can you see a future using gestures on the ORII voice-controlled smart ring? Let us know what you think in the comments.
Image Credit: ORII Press Release
Subscribe to our newsletter!
Get the best of IoT Tech Trends delivered right to your inbox!