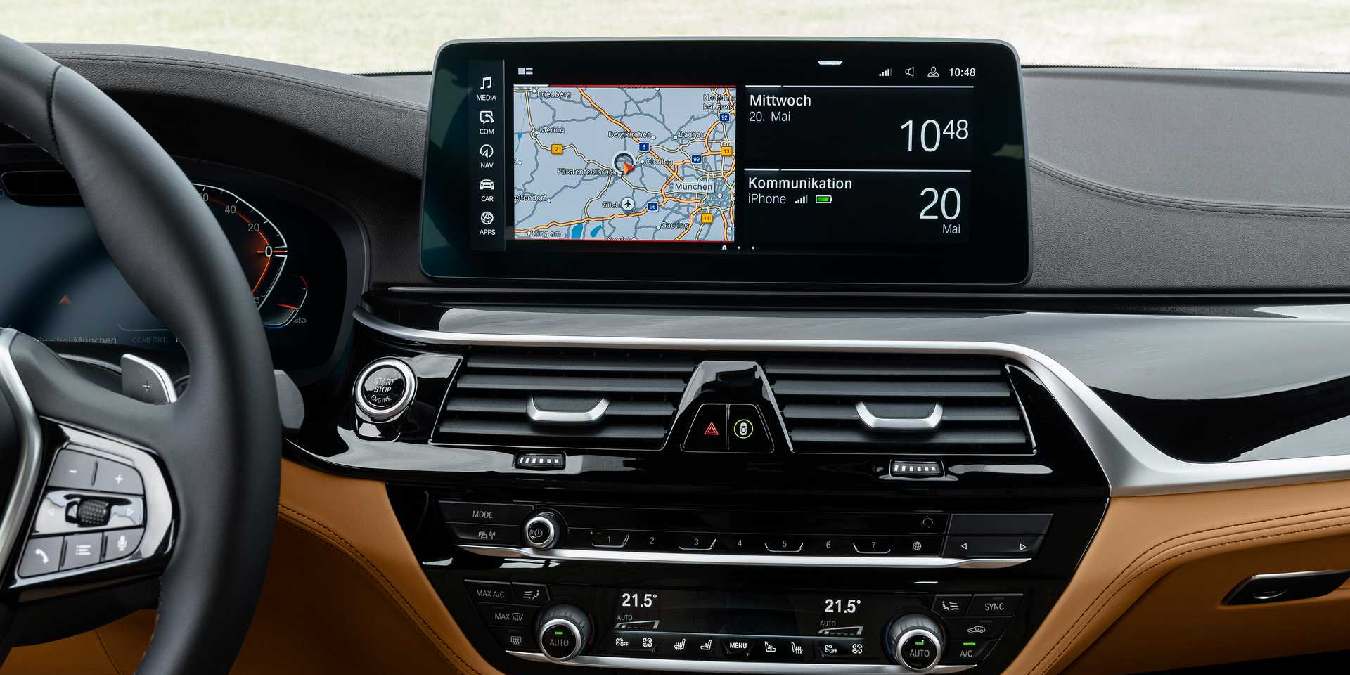 Tech moves fast, and as you're reading this, the products you own are one step closer to obsolescence. Our IoT devices are a hardware shell awaiting software patching, updates, renewals, and the introduction of new services. This fundamentally changes the relationship between the customer and the vendor. Look at cars. We've entered an era of car-as-platform, capable of connecting to everything as a service. Today's cars leave the showroom equipped with hardware and software that is activated through a subscription that provides greater personalization and choice of added extras. Automakers can choose when and if to turn on certain features over the air – and it's at a price.
This week, the deputy news editor of Car Magazine, Jake Groves, shared a tweet:
"Night drive in a 530e. Pressed the high beam assist button, but a message from the car essentially said "No, you need to buy the feature first on the ConnectedDrive store." BMW and Merc both keen to do this more in future, so this won't be the first time we'll see it … "
He then shared the dashboard option, noting, "The original pop-up message. … BMW store says it's £160 for "unlimited" use … "
And if you want to buy (while driving):
"Check control: Function acquirable: the high beam assistant can be acquired in the ConnectedDrive Store, The function reduces the load on the driver during darkness by automatically turning the high beam on and off in the case of oncoming vehicles and vehicles ahead."
The reality is that BMW and other OEMs have offered over-the-air optional software as an upsell for over a decade through their Connected Drive services , including its High Beam Assistant as an option. But it raises fundamental questions around charging drivers an additional fee to unlock a safety feature. As vehicle automation increases towards Levels 4 and 5, we can expect more over-the-air updates, and many of these will be fee-based.
There are two schools of thought: paying extra to switch on a function that already exists – effectively a subscription behind a paywall – is highway robbery. The other school of thought is that turning on features is an appealing option, as it enables a vehicle's second and third owners to eschew the car's original owner's choices.
Tesla Subscription as a Service and Over the Air
Whether you like it or not, subscription services are becoming the norm. Tesla is no stranger to the subscription model across a suite of functionalities. It offers a Premium Connectivity service for its newer vehicles, including live traffic visualization, satellite view maps, "karaoke," and Internet services, such as dashboard music and video streaming since 2017.
The company switched off its free connectivity services at the beginning of 2020. It started charging $9.99 per month for "Premium Connectivity" access to traffic reports, games, music streaming, and other Internet-enabled tools. A standard connectivity package is still free and includes basic maps and navigation tools.
Would you prefer to make a one-time payment of $10,000 for your car to drive itself (with you at attention with hands on the wheel) or pay installments for a monthly subscription for the same hands-free, automated driving features? Elon Musk has indicated that Tesla will launch its subscription service for its Full Self-Driving (FSD) package within the next three to four months.
He also reiterated that it will still be a "better long-term deal" to buy the Full Self-Driving package outright:
"Note, buying FSD will still be a better long-term deal than a subscription."
A subscription service also means that Tesla owners would have the flexibility to pay for FSD as needed. This may be less in demand for the daily commute but more appealing in a trip to the mountains.
Tesla's Full Self-Driving Capabilities on Offer:
Navigate on Autopilot (beta): Actively guides your car from a highway's on-ramp to off-ramp, including suggested lane changes, navigating interchanges, automatically engaging the turn signal and taking the correct exit.
Auto Lane Change: assists in moving to an adjacent lane on the highway when Autosteer is engaged.
Autopark: helps automatically parallel or perpendicular park your car with a single touch.
Summon: moves your car in and out of a tight space using the mobile app or key.
Smart Summon: your car will navigate more complex environments and parking spaces, maneuvering around objects as necessary to come find you in a parking lot.
Traffic and Stop Sign Control (beta): identifies stop signs and traffic lights and automatically slows your car to a stop on approach, with your active supervision.
Autosteering is also upcoming.
However, the ability to turn on such features and enjoy their use as intended is subject to each city's laws. OEMs have long been waiting for the laws (and social acceptance) to catch up with autonomous vehicles' potential.
There are also more significant issues. What does this mean for the classification of cars that have been effectively retrofitted with autonomous vehicle driving functionality? A change in functionality means changing in-vehicle data in databases, such as the UK Driver and Vehicle Licensing Agency database. It could also serve to be an insurance headache.
Over-the-Air Updates Lead to Greater Personalization
Cars are becoming an extension of our digital selves, bringing forth an enormous service economy to provide in-car services. We're preparing for a time when we ride as passengers, not drivers.
As this evolves, we can expect individuals by and large not to be car owners. Instead, access to cars will be dictated by on-demand ride-sharing apps, subscription services, and other models of access where fleets travel autonomously and on-demand to those in need. This will lend greater flexibility to passengers, such as vehicle type (4WD drive, station wagon, convertible, etc.), depending on their kind of journey and where they are traveling.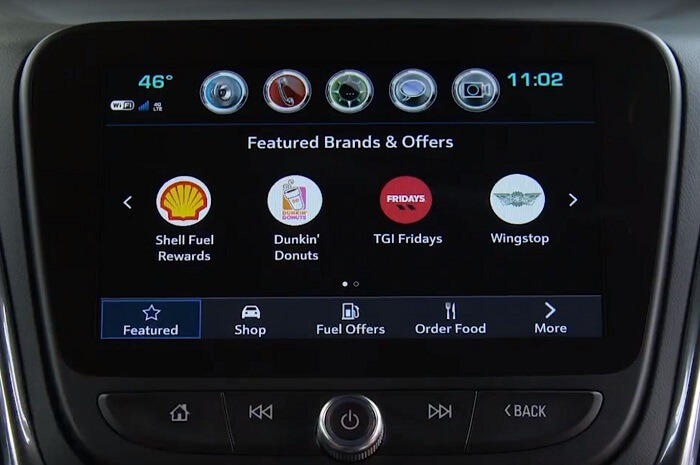 Subscription services also provide an opportunity for greater personalization for the consumer. OEMs are prioritizing new sources of revenue, made possible by vehicles that are permanently connected to the Internet.
An example is retail offerings. General Motors kicked off the industry's first commerce platform for on-demand reservations and purchases in 2017, calling it GM Marketplace. It's a dashboard touch screen retail platform. The platform leverages machine learning from real-time interaction data, such as location, time of day, and a driver's established digital relationship with third-party merchants. Marketplace utilizes vehicle data to add context to customer transactions.
For example, the platform can display the location of a nearby fuel station offer when a driver's fuel level is low or a take-out pizza special near dinnertime. Users can order and pay for food ahead of time using the dashboard and can be directed to convenience stores, reserve and pay for parking, and reserve tables at restaurants.
Done well, brands signed up have the opportunity for valuable customer insights and user engagement. It can provide valuable insights to retailers. For example, tracking drivers and fuel may provide insights into where to build a new gas station. Further, it paves the way for a future of user-driven, intuitive interaction between retailers and consumers. However, the program has failed to scale to other OEMs. This suggests that either consumers aren't all that interested or that bigger issues like privacy serve as a deterrent.
What's clear is that it's a long way before vehicle automation scales to the masses. Subscription models and over-the-air updates allow OEMs and partners to try out new features and services. It also serves as a litmus test to determine what features consumers expect when they purchase and whether they would pay for added extras and what they would be. As connected car technology evolves, we are only at the tip of what is possible and what will come in future decades.
Subscribe to our newsletter!
Get the best of IoT Tech Trends delivered right to your inbox!