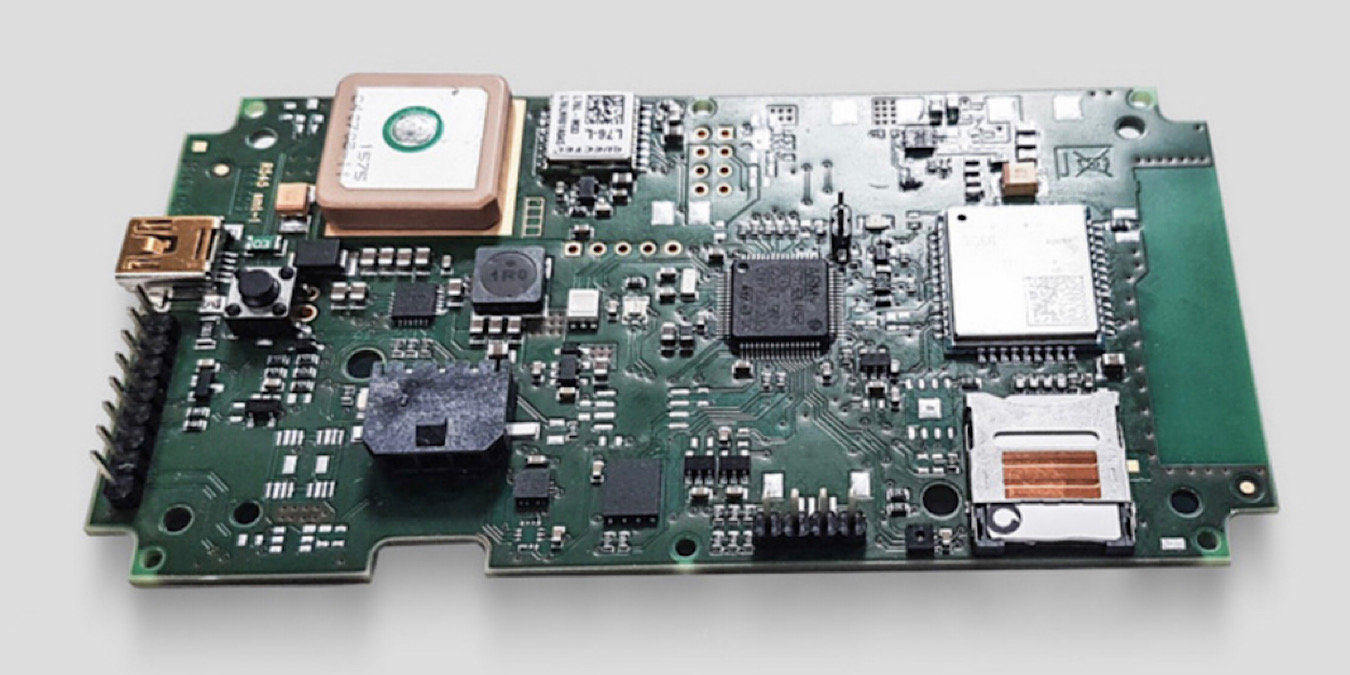 Whether you are a professional developer of Internet of things devices or whether it's just something you like to tinker with, it's always good to find a something new that will make the task a bit easier for you. M2MC is hoping to help you out. They have released PG Board, a new version of its NB-IoT prototyping kit.
PG Board
Earlier this month M2MC introduced the latest version of the PG Board. It's designed for the Narrowband generation of the Internet of things, also known as NB-IoT. PG Board now includes an improved antenna, a larger button for testing the network signal, and new light wires for the LED and light sensor alike.
This prototyping kit has dual functions: it will work as a prototyping device for creating and debugging IoT firmware while also working overtime as a full-featured multi-purpose sensor for end customers. M2MC is the first manufacturer to tackle these two applications with just one solution.
PG Board ships with five of the most popular sensors, but you can always connect additional sensors to create a unique multi-functional IoT module. STM32 chips from STMicroelectronics are used as well for those looking to utilize smaller sensors.

"Since its launch, up to a hundred developers have tested and used PG Board. They especially appreciate the great efficiency of programming firmware for IoT devices, as well as the possibility of prototyping new sensors for low-power networks. The variability of this module is further underlined by the possibility to produce it in any configuration according to the wishes of customers," said M2MC Holding founder Karel Krčmář.
PG Board Availability
The PG Board includes:
Quectel BC66 communication module
Micro controller STM32 (STM32L452)
GPS chip and sensors: accelerometer thermometer, hygrometer, light sensor and Hall probe
Power supply and battery
Antenna optimized for B20
Optional cover
RESTLINK programming module (external)
Along with a comprehensive set of sensors, the PG Board also includes activated access to Vodafone's NB-IoT network (with a data rate of 200KB per month) for management of device communication. This allows it to be used just after unpacking.
Along with the fully-equipped PG Board module, SIM cards can be purchased as well, with M2MC providing a suitable data tariff for device communication management, interconnection with the NB-IoT network, and commission of data from the sensor to the IoT application with the REST API interface. M2MC services are available whether or not you are connecting to the PG Board or one of their devices.
Check out our list of five IOT starter kits to get your creative juices flowing.
Image Credit: PG Board
Subscribe to our newsletter!
Get the best of IoT Tech Trends delivered right to your inbox!