Depending on where you're located, you may have done a week or two of lockdown and maybe even more, and after a certain amount of time, it gets pretty boring. Roku is stepping up to help you with that. They're providing 30-day free trials to some of their premium video channels, which isn't a bad way to beat the boredom.
Spend Your Lockdown with Free 30-Day Trial
That must be what Roku has in mind with their 30-day free trial of prime video. Certain channels, such as Showtime, Starz, and Smithsonian, will give you 30 days of free watching, which (hopefully!) will take you to the end of the lockdown.
Roku offers many different devices that allow you to stream TV channels and services. If you go to "Home Together – Special Offers" on your Roku, either new or old, there is a collection of channels being offered for free. These include:
Showtime
Starz
EPIX
Lifetime Movie Club
History Vault
Smithsonian
Hallmark
A&E Crime Central
AcornTV
UMC
UP Faith & Family
FitFusion
GaiamTV
Screambox
Hopster
Shout! Factory
Baeble Music
MHz Choice
ZooMoo
Grokker
Hi-Yah!
Fandor
Noggin (60-day trial beginning 4/1)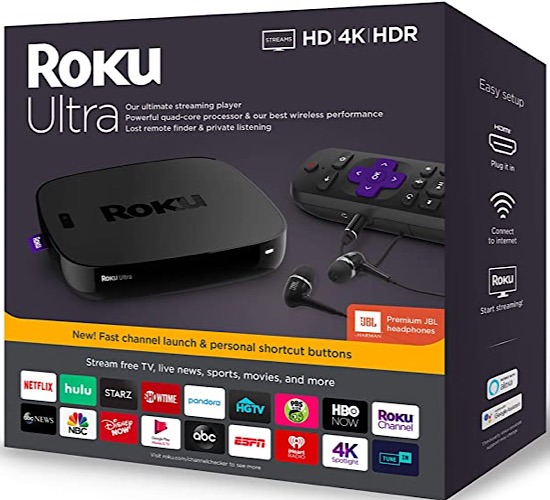 There is a catch to this great deal. You do have to sign up for each premium channel you want the free access to with your credit card information. But if you set a reminder, you don't need to worry if you remember to cancel it or not when the month is up. Just don't hit the reminder and mean to get to it later in the day. (It's happened to the best of us.)
If you're a current Roku user, you can still sign up for free trials of the other channels you don't subscribe to. You are also eligible if you subscribe to the services on standalone channels or through your cable provider, according to Roku. You just need to adjust your service to avoid being double-billed.
There are other entertainment options offering freebies through coronavirus lockdowns, such as a free 14-day free trial on Sling TV and SiriusXM being free for all listeners in North America through May 15.
Have you seen other offers? Let us know below in the comments.
Image Credit: Amazon