How are you doing with your new year's resolutions? What about with the one where you promised to get healthy? Would you like a little assistance reaching your goals? You can get that help with a eufy Smart Scale and can get it now at $18 off the original price.
The eufy Smart Scale can help lead you to holistic health, allowing you to instantly determine 12 body measurements, including your weight, body fat, BMI, bone mass, and muscle mass. It will take these measurements with high accuracy as well, with two pairs of sensors that will ensure precise measurements. You can depend on it because of its FDA listing.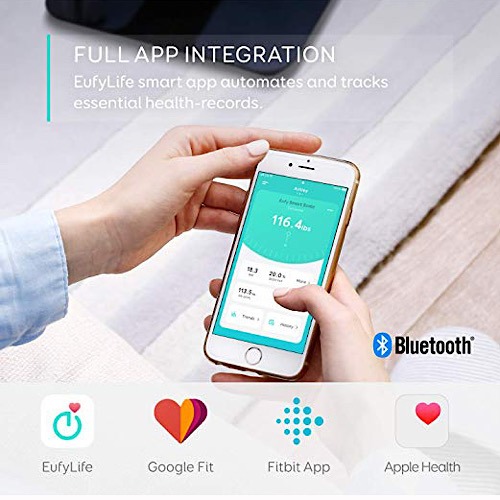 The eufy Smart Scale will allow you to watch over the health of your entire family with this smart scale, as it can provide up to 20 accounts, allowing each user to track their measurements.
The scale will show your weight with large 1.25″ numbers that are easy for all to read, but it also connects to the EufyLife app through Bluetooth to automatically record the other data and to show progress and health trends throughout time. It will also connect to the Fitbit, Google Fit, and Apple Health apps.
The eufy Smart Scale ships with four AAA batteries and a welcome. guide. The normal price is $44.99, but clicking the coupon on Amazon will take another $18 off that price for a total of $26.99.