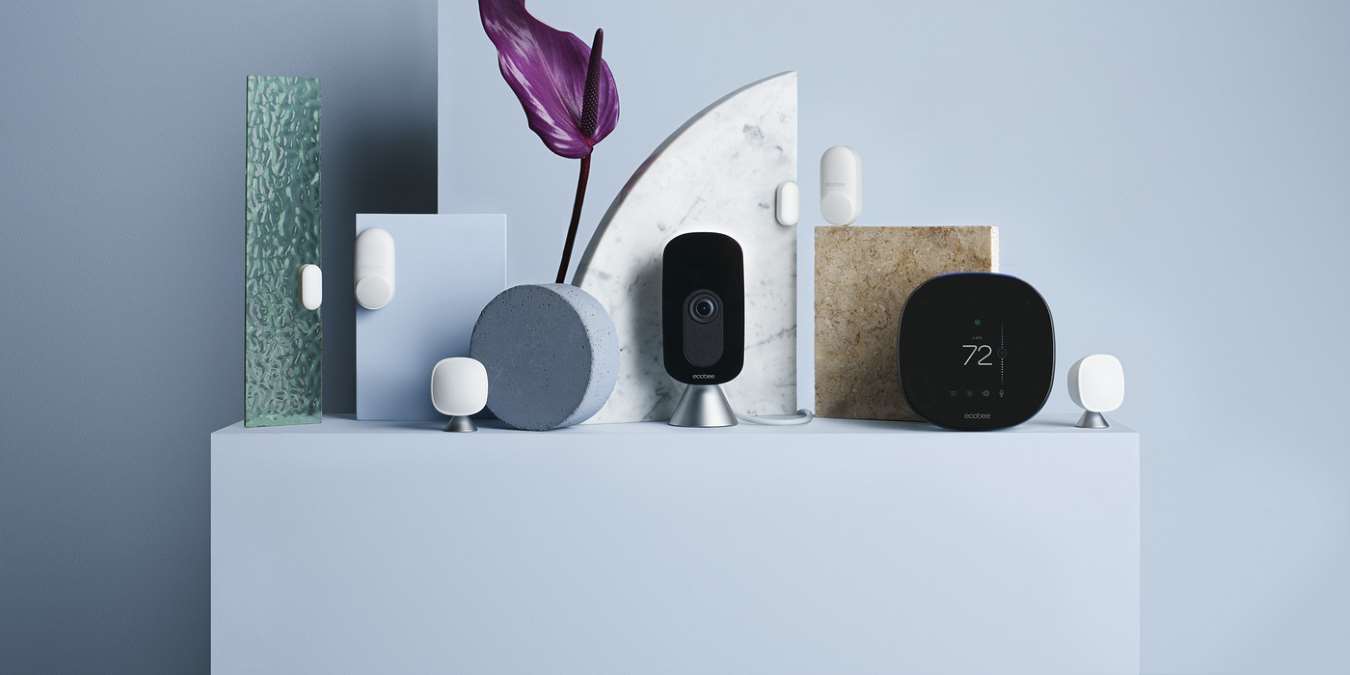 In this day and age, there are plenty of options to choose from to equip your smart home. Whether you like to integrate Google's services into your home or want something that respects your privacy, there's something for everyone.
Soon, there will be another competitor on the scene. ecobee has announced the new "Haven" line, devices that let you monitor your home and keep tabs on security. They're spearheading this new Haven project with SmartCamera, a home surveillance camera that plays well with their existing product line.
Who Is ecobee?
Ecobee didn't start life as a security-based company. If you look at their products page, you'll see that they mostly specialized in useful smart home gadgets before they introduced the SmartCamera. Their line includes a smart thermostat and some motion detection sensors.
The motion detection sensors do seem like a security measure, but ecobee's use of them is different. They were more for turning devices on and off than catching burglars. For example, you could use a motion sensor to turn the lights on when someone walks in.
However, in a recent talk with Forbes, the ecobee founder and CEO, Stuart Lombard, said the following:
"We saw tens of thousands of customers using ecobee SmartSensors and solutions like IFTTT to basically hack together security systems and knew what we had to do next." 
As such, ecobee saw users adopt their products for security purposes and decided to make it a fully-supported venture for the business.
What Is ecobee Haven?
Ecobee's venture into home security is appropriately called Haven, which you can read about on the official Haven announcement page.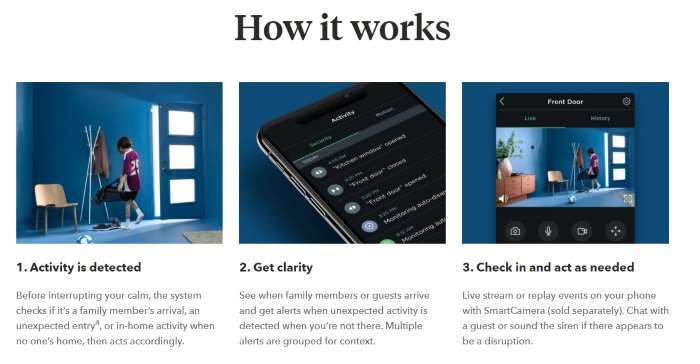 The idea behind Haven is that it combines the ecobee motion detector with the new camera they've announced. The motion detectors would sense movement and check with its schedule to see if it's someone coming home or if it's an intruder.
If it's a suspected burglar, Haven will send a warning to the owner's phone. The owner can then activate the cameras to double-check if it is an intruder or if its just a family member coming home at an odd hour.
What Is the ecobee SmartCamera?
We've mentioned the SmartCamera a few times in ecobee's plans for Haven, so let's take a further look at it and what it can do.
The smart camera itself has 1080p video quality and a 180-degree viewing angle, which is pretty decent for checking up on your home.
It also has Alexa voice-command compatibility and can act as an Alexa speaker. This means anyone with an Amazon Echo can easily implement the camera into their network.
To ecobee or Not to ecobee
There is plenty of competition on the IoT market for home security, and today, one more company is throwing their hat in the ring. While ecobee is a little late to the party, they do offer a native motion detector and camera combo package, which is bound to turn the heads of the security conscious.
As always, it's a good idea to ensure you know the risks you're getting into when purchasing a smart camera. After all, not that long ago, Ring suffered a series of hacks that caused a great deal of distress to smart home enthusiasts.
Subscribe to our newsletter!
Get the best of IoT Tech Trends delivered right to your inbox!