This is an incredible deal that is just too hard to pass up. If you're thinking of trying an Amazon Echo speaker but just don't want to invest in one for fear it won't be what you wanted, this is the day to do it. You can get one for an unbelievable $0.99.
Yes, that is not a typo. I did not put the decimal in the wrong spot. You can get it for $0.99 if you buy one month of Amazon Music Unlimited for $7.99, meaning you are really getting the speaker for $8.98. And if you want, you can cancel the music service right away so that you aren't charged subsequent months and still get a speaker for just $9 basically.
But you have to be a new subscriber to the music service. If you decide to keep the music service, you'll get access to 50 million songs, and it's always ad-free. You can listen offline with unlimited skips.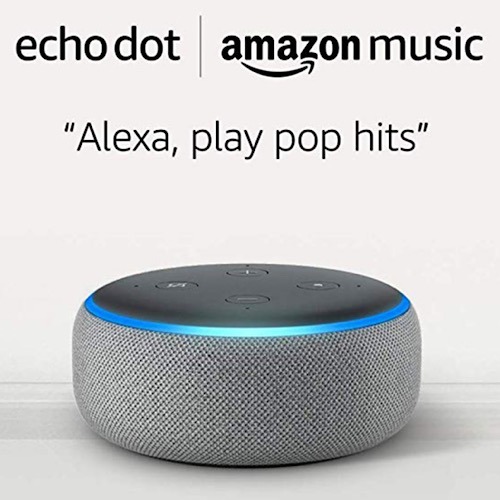 With the Amazon Dot speaker, you'll be able to have control of the music, streaming songs from not just Amazon Music, but Apple Music, Spotify, Sirius XM, and others. You can also listen to audiobooks from Audible or some Kindle books.
You can pair with a second Echo Dot for a stereo sound or put them throughout your home to always have music available in every room. Or use Alexa's other skills, such as reading the news, checking the weather, setting alarms, controlling smart home devices, etc. You can even connect with others who have Echo devices or talk to those with an Echo speaker in another room in your house.
This $0.99 deal is available on all colors of the Echo Dot except the plum. Hurry and get yours today, or even buy it as a gift and get delivery by Christmas.