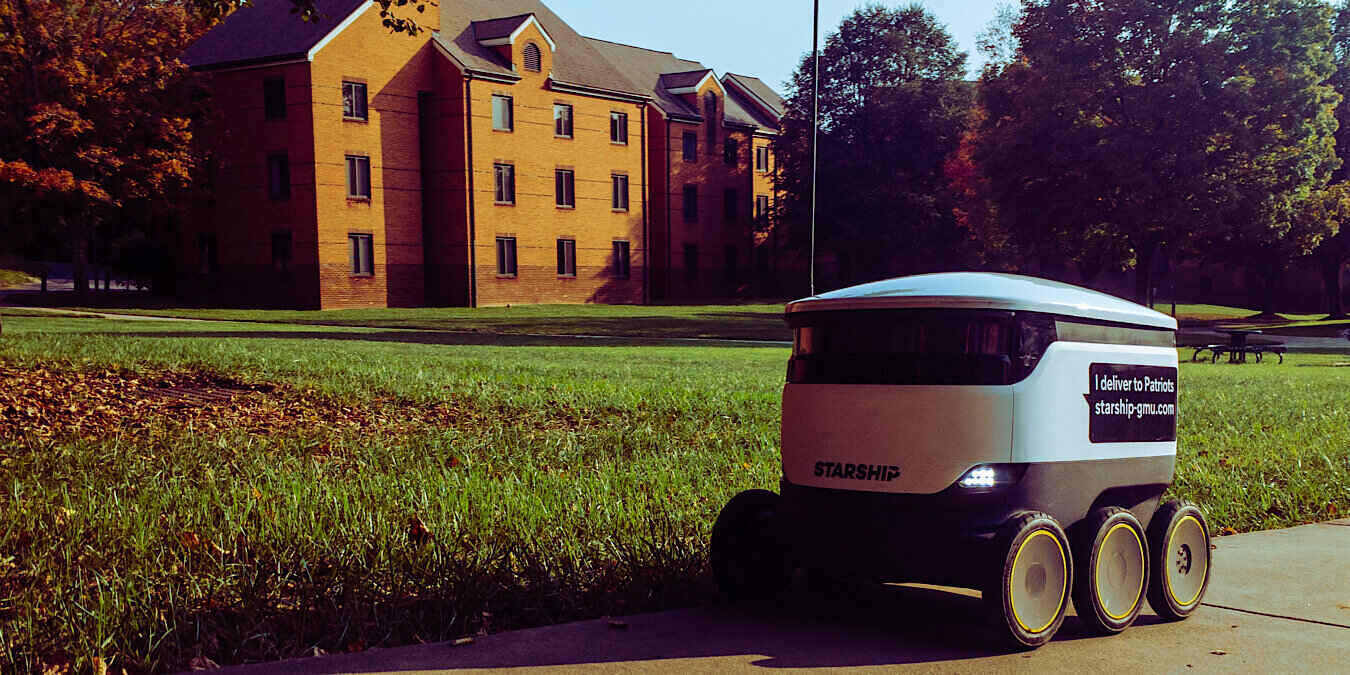 The global health crisis has changed life as we knew it a great deal – and in some ways, it's indelible change. One aspect affecting many different areas of lives is our need to keep our distance from other people. IoT is pitching in to help with this. Delivery robots are being deployed more, helping to make the deliveries contactless.
Multiple Locations, Multiple Industries
These robots are being pressed into action. At the time the pandemic started, the delivery robots were already being tested by various industries in various locations. This includes shopping deliveries, both food and otherwise, and restaurant takeout deliveries.
In the grocery space, Albertsons is testing a delivery robot that will deliver Safeway grocery orders. Northern California logistics company Tortoise helped create an automated grocery cart. These carts, unlike others, require a human to accompany them on deliveries. This is to ensure it sticks to the course during the testing period. Additionally, a human controls it rather than AI.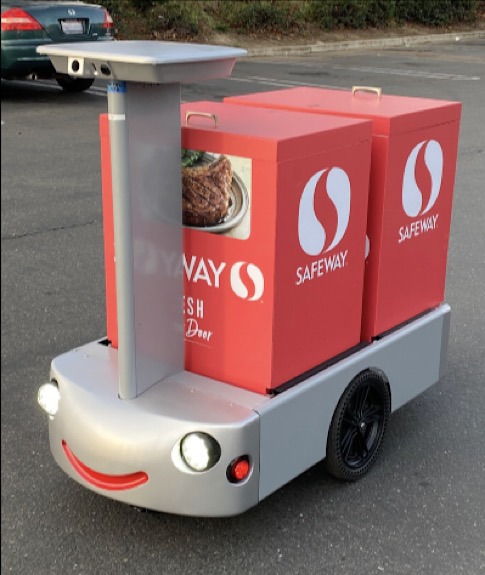 Nearly three years ago, Kroeger started testing small autonomous cars. The grocer partnered with Nuro to provide deliveries. The goal was to find a way to deliver groceries the same day at an affordable price.
They are not the only retailer working with Nuro. In 2019, Walmart started testing both the Nuro autonomous vehicles and an autonomous Toyota Prius. CVS also tested the Nuro's for prescription deliveries. Testing began a year ago.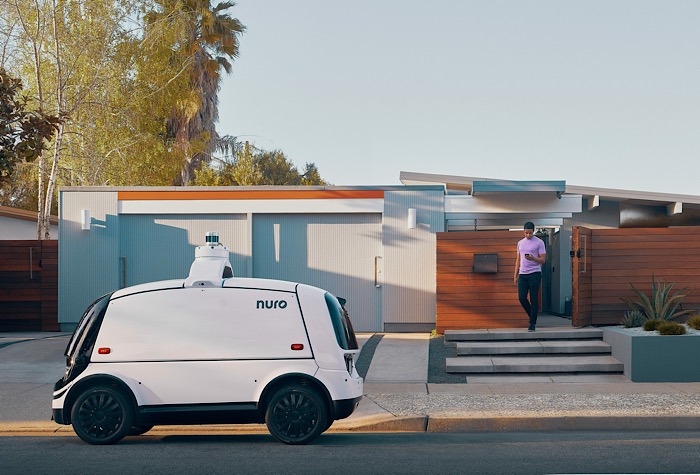 Amazon is of course looking into this as well with its Amazon Scout program. It expanded its testing last summer. These delivery robots are sidewalk-ready. They look like coolers on wheels. Humans also accompanied the robots.
Traditional delivery companies are in on this too. FedEx calls its delivery robot Roxo. It was designed to work will retailers. These robots look like mini-fridges on wheels. Remote operators can take over the driving, if necessary,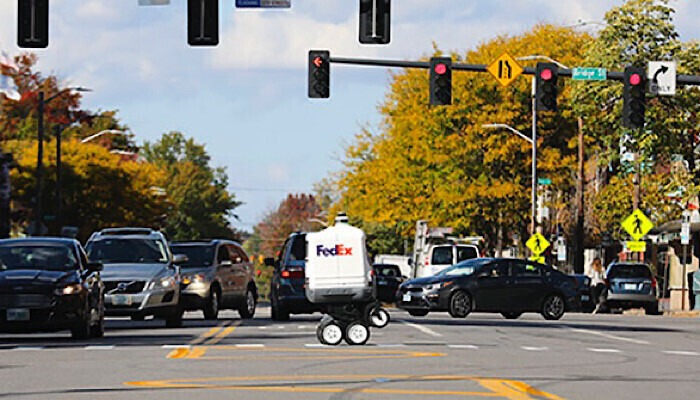 Robots are, of course, great for making fast food deliveries. Domino's is working with Nuno for its own delivery vehicles. This is an upgraded Nuro, though: the R2, rather than the R1. It's the first autonomous, passenger-less on-road delivery vehicle to earn Department of Transportation approval. Domino's program is launching this week in Houston, Texas.
This isn't an idea contained in the U.S, either. A company in Singapore is calling its two robots "Camello." An app will notify shoppers when the robot is nearing a pickup point with their groceries. These robots even have UV light to disinfect themselves between deliveries.
A Future with Delivery Robots
Delivery robots are, of course, the perfect solution during the pandemic. But it will be interesting to see whether we move beyond the testing phase with these services so that they are deployed regionally or with enough availability for anyone to find delivery by robot in their neighborhood.
However, it could lead to cramped sidewalks and streets with small autonomous vehicles making deliveries. If it gets to that point, there may be a need to create a system to avoid traffic congestion
Read on for more of a discussion on a need for delivery robots during the pandemic.
Image Credit: The Safeway cart, powered by Tortoise, Nuro R2 Everyday Life , Roxo, the FedEx SameDay Bot
Subscribe to our newsletter!
Get the best of IoT Tech Trends delivered right to your inbox!