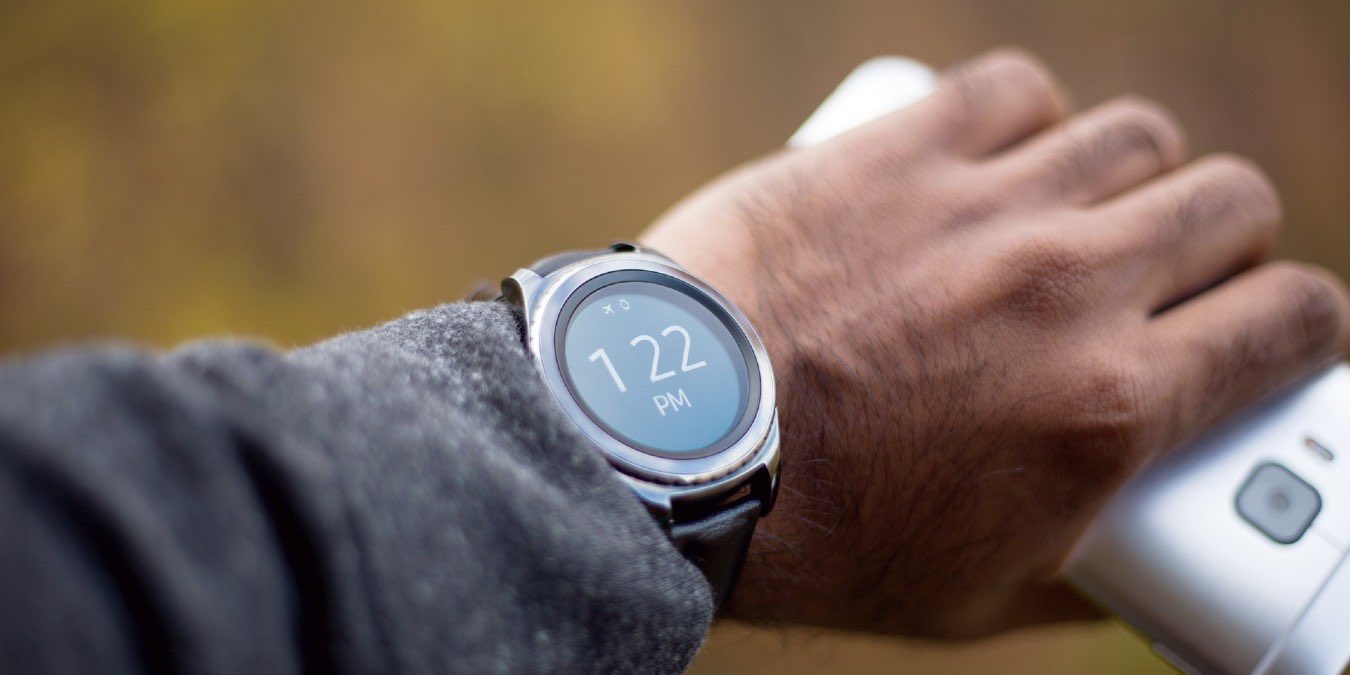 For anyone on the hunt for a cheap smartwatch, the good news is you have lots of options. Whether you're looking for an inexpensive way to track calls and notifications or log your latest run, you have choices to pick from. Whittling that list down to the leading four inexpensive options can be a challenge, so we've gone ahead and done the work for you. Check out our list below of the absolute best smart watches, and then go ahead and add one or more to your holiday wish list.
1. Samsung Galaxy Watch Active 2
User reviews have spoken. The Samsung Galaxy Watch Active 2 is an unwavering choice as one of the best Android smartwatches. The good news? It costs far less than you might think at right around $279.99, well less than the Apple Watch 5. Running Samsung's Tizen software, it doesn't run Android under the hood, but it is manufactured to work with its namesake smartphones.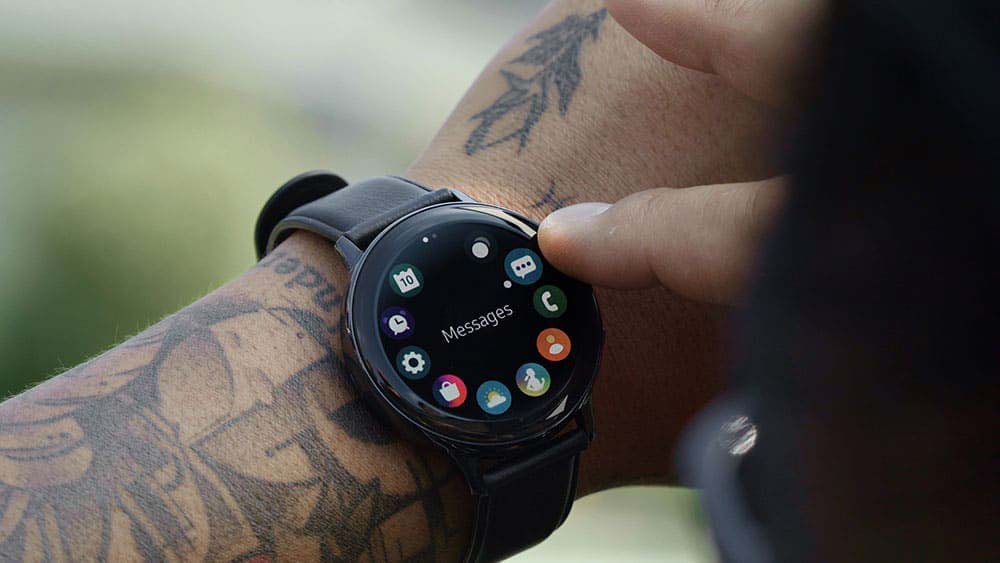 Available in both 46mm and 42mm faces, it should fit most wrist sizes. Lightweight and compact, the gorgeous display is easy to navigate and an absolute pleasure to use day after day. With the word "active" in the product name, it goes without saying this watch is built for fitness. GPS is built in as is workout trackingk and for even better health management, so is sleep and food tracking. To top it all off, battery life is more than good enough to last two days before recharging.
2. Amazfit Bip
If you had to describe the Amazfit Bip in two words, it would be an incredible bargain. Easily one of the most inexpensive smart watches around, the $80 price tag is near perfect value. Its weeks-long battery life makes it a must-own for anyone who values battery life on the smart watch above all else. The variety of color options is perfect for matching your personal taste.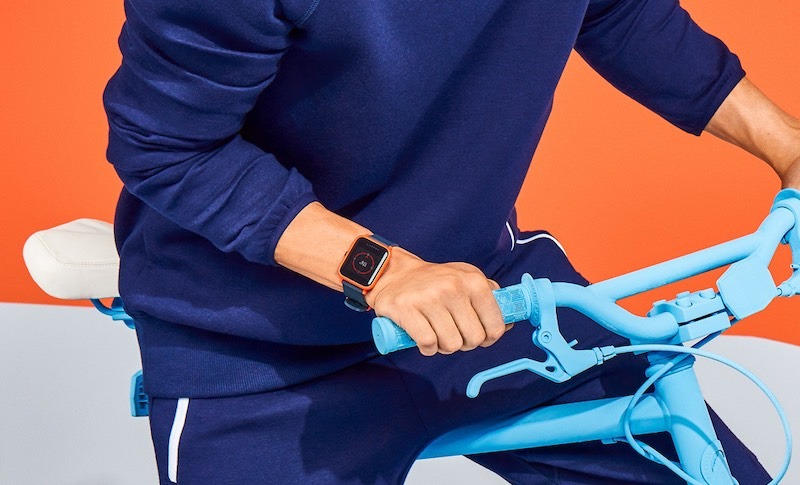 No matter which color you choose, you will be able to track your steps, calories burned, sleep quality and heart rate without skipping a beat. More than just a fitness tracker, the Amazfit adds smart notifications as well as a weather report right on the home screen. Throw in water resistance for good measure, and you begin to see why this smart watch gets rave reviews online. If you do value fitness tracking, the watch includes sport modes for running, treadmill, cycling and walking, so you can track progress and hit your goals.
3. Fossil Gen 5
The perfect mix of excellent performance and good looks, Fossil's Gen 5 Android smartwatch is a real crowdpleaser for around $300. The latest in the fashion house's line of smartwatches, it is backed by a strong feature set. Right off the bat, Fossil took user feedback to heart and improved battery life over the past generation. Now you can charge the watch up to 80 percent in under an hour. That is going to come in handy after you burn some calories and some battery thanks to built-in GPS for running, swimming and general fitness tracking.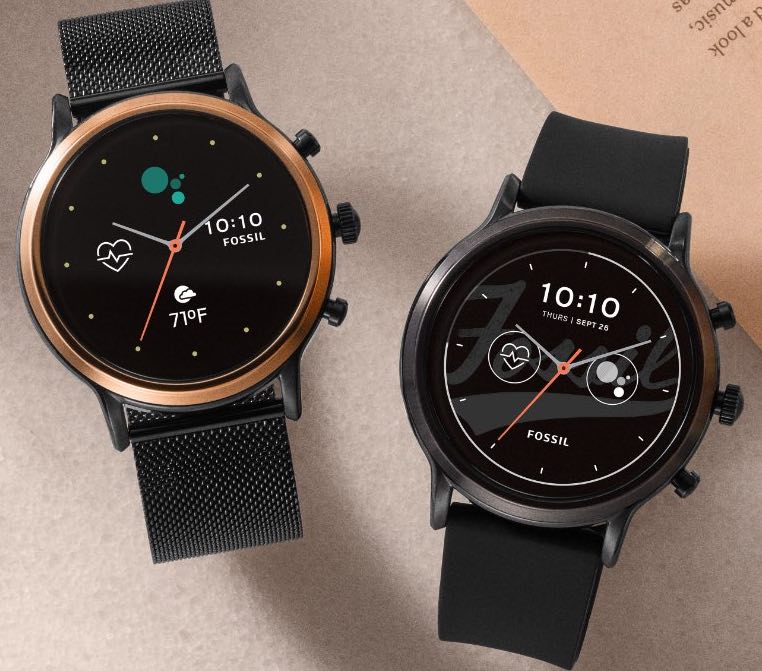 Perhaps the most notable feature of this Android watch is the inclusion of a speaker. Rarely found in even the most expensive Android smart watches, you will now hear audible alerts, take phone calls and receive Google Assistant responses all from the watch. With up to 8GB of storage onboard, there is plenty of room for app downloads from the Play Store. Add in 1GB of RAM, and general watch performance is nearly flawless.
4. Ticwatch E2
Do not let the lack of name recognition fool you. Not every smartwatch is made by a name you recognize. Supported by a "smart" price at just $160, the Ticwatch E2 is universally praised as an excellent value. A relatively large 1.4-inch display is far more eye-catching than it should be for the price.  For the fitness fans among us, the Ticwatch adds its own "TicMotion" fitness layer that automatically detects activity. That is good news for swimmers (up to 150 feet of waterproofing!), runners, walkers, and bikers who can safely rely on built-in GPS for accurate results.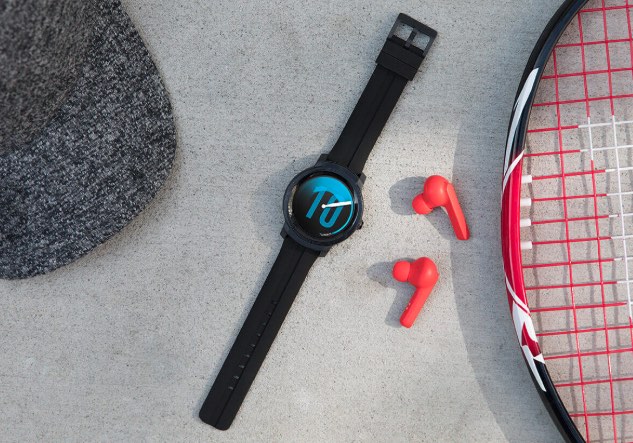 Support for the Play Store ensures that you can easily download any of the hundreds of available software applications to further enhance the Ticwatch E2's fitness capabilities. Aside from its fitness strengths, Ticwatch also understands how much personalization means with hundreds of watch face options available. Want to change your strap and personalize even more? That is not a problem either.
Conclusion
Far from a complete list, these four options represent a fraction of the available Android smart watches on the market. That is the real strength of the platform after all: there is something for everyone. That said, if you want to stick with the best options around, you cannot go wrong with anything recommended here. What's your favorite Android smart watch?
Subscribe to our newsletter!
Get the best of IoT Tech Trends delivered right to your inbox!