The world of IoT has made great strides in the home security space. No longer do you have to depend on a burglar alarm to protect your property; now you can get live video feeds around your home no matter where you are, streamed directly to your mobile device.
There are so many cameras out there that it can be hard to pick out just one. That's why we're listing the top four best wireless outdoor security cameras. There's no filling up needless slots in this list; only the best can make it here!
On a Budget: Best Blink XT2 Outdoor/Indoor Camera
Say what you will about Amazon, but if the online retail giant buys out another company, there's usually a good reason for it. Blink (now an Amazon company) makes great budget security cameras, and for $100 the Blink XT2 packs a ton of features.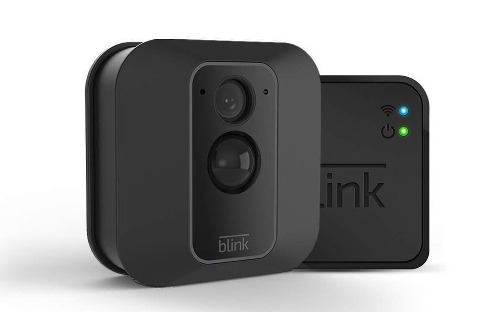 The battery lasts two years, putting most competitors to shame, and it doubles as an intercom with a two-way audio function that lets people speak into the camera and communicate with you via a smartphone or tablet app.
Being an Amazon company, Blink is fully intertwined with Alexa, letting you give voice orders to watch live streams and arm or disarm your camera at will. It packs a 1080p resolution in the daytime, while at night it downscales to HD with infrared vision.
Budget Option 2: Outdoor Security Camera by YI
Fancy an outdoor security camera that doesn't break the bank? Then be sure to try out this entry by YI. It has a lot of fantastic features, but it's priced under $100, so you don't have to break the bank to safeguard your home. This makes it a nice entry point into the world of IoT security.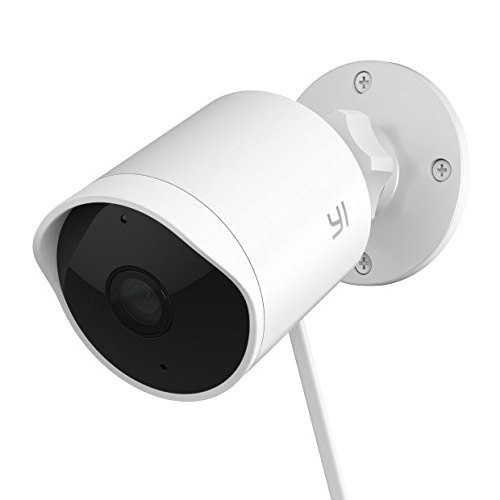 So what does this budget entry have? Naturally, being an outdoor camera, it's built to withstand the rain. It comes with night vision and two-way voice channels to either talk to visitors or inform suspicious skulkers that they're being watched.
Unfortunately, a few users have noted that the movement detection is overly sensitive, warning you about animals and garbage that happen to cross the camera's vision. The camera's 20FPS capture speed also leaves a little to be desired!
Best Middleweight Option: Security Camera by Nest
If you're in the market for a little something more, try the security camera by Nest. It has all the features of the above camera but comes with a few nice touches.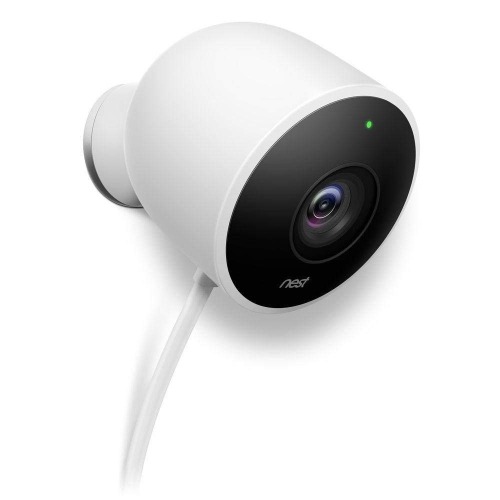 For one, it synergises with a Nest smart home system, so if you already have a Nest hub, this will attach nicely. Secondly, it can take commands from Alexa, so you can direct the feed with the power of your own voice.
Unlike the above model, this one has a great facial and movement recognition system too.
Best Luxury Option: Home Security Camera System by Arlo Pro
Have the money to lock down your home? Then look no further than this entry by Arlo Pro. Want more than one camera? No problem – you can get a bundle of up to six cameras with one hub that includes the option to buy additional individual cameras if the need arises.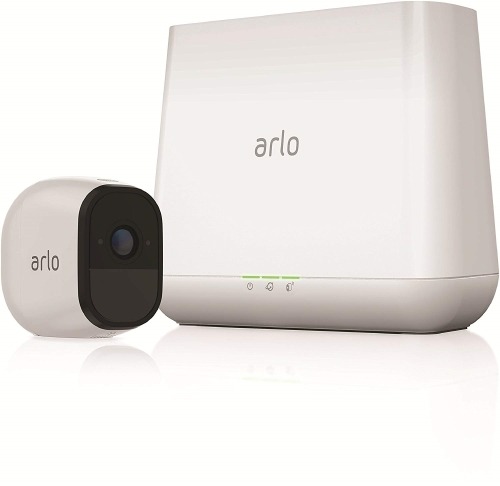 Don't like the idea of yelling at burglars through a microphone? This system comes with a built-in 100 dB siren to startle anyone who looks suspicious.
I Spy
Smart cameras can be a confusing niche to buy from. With our top picks, however, we hope we've made the choice a little easier when it comes to defending your home.
Which one did you like the most out of the three? Do you think a camera deserved a spot on this list? Let us know below.