The world of IoT has made great strides in the home security space. No longer do you have to depend on a burglar alarm to protect your property; now you can get live video feeds around your home no matter where you are, streamed directly to your mobile device.
There are so many cameras out there that it can be hard to pick out just one. That's why we're listing the top three best wireless outdoor security cameras. There's no filling up needless slots in this list; only the best can make it here!
Best Budget Option: Outdoor Security Camera by YI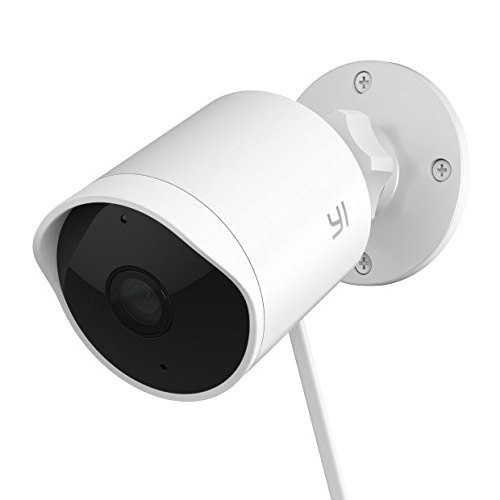 Fancy an outdoor security camera that doesn't break the bank? Then be sure to try out this entry by YI. It has a lot of fantastic features, but it's priced under $100, so you don't have to break the bank to safeguard your home. This makes it a nice entry point into the world of IoT security.
So what does this budget entry have? Naturally, being an outdoor camera, it's built to withstand the rain. It comes with night vision and two-way voice channels to either talk to visitors or inform suspicious skulkers that they're being watched.
One review shows that this model doesn't skimp on the details, despite its affordable price:
For our needs didn't see the need to buy an expensive setup, and for the price it's hard to beat. Setup couldn't have been easier under an hour for all of it. Clarity with the 720 is sufficient, and for the price couldn't expect or ask for more. Didn't encounter any issues at all.

Karen R.
Unfortunately, a few users have noted that the movement detection is overly sensitive, warning you about animals and garbage that happen to cross the camera's vision. The camera's 20FPS capture speed also leaves a little to be desired!
Best Middleweight Option: Security Camera by Nest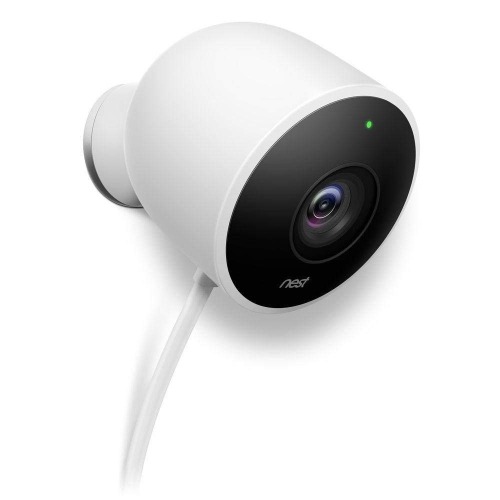 If you're in the market for a little something more, try the security camera by Nest. It has all the features of the above camera but comes with a few nice touches.
For one, it synergises with a Nest smart home system, so if you already have a Nest hub, this will attach nicely. Secondly, it can take commands from Alexa, so you can direct the feed with the power of your own voice.
Unlike the above model, this one has a great facial and movement recognition system, as noted by David Ludlow in his review:
If you have everything turned on, then you still shouldn't be bothered by too many alerts, as the motion detection is excellent. Small movements – such as foliage blowing in the wind – don't trigger the camera, avoiding a bombardment of alerts.


Face recognition is just as brilliant here as on the Nest Cam IQ. That's no surprise, since Nest uses Google's amazing face-detection algorithms, which power Google Photos. As the camera spots new faces, you can tell the camera whether or not you recognise them, naming those you do.

David Ludlow, Nest Cam IQ Outdoor Review
Best Luxury Option: Home Security Camera System by Arlo Pro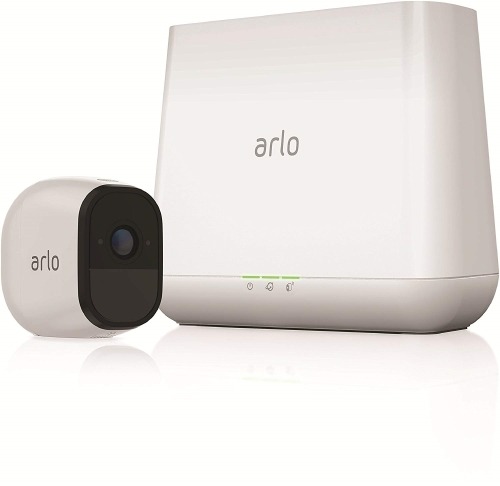 Have the money to lock down your home? Then look no further than this entry by Arlo Pro. Want more than one camera? No problem – you can get a bundle of up to six cameras with one hub that includes the option to buy additional individual cameras if the need arises.
Don't like the idea of yelling at burglars through a microphone? This system comes with a built-in 100 dB siren to startle anyone who looks suspicious. And if you need further proof of its quality, read this review explaining how it prevented a break-in while the owner was out:
This couple casually decided to walk into my backyard one afternoon, about 2 weeks after we moved in and 5 Days after purchasing Arlo. Our backyard is fenced in, and once they walked off camera and didn't see them turn around I knew they were trying to get inside. I was, of course, 50 minutes away at school, watching this all go down on my phone which alerted me someone was in front of my house. I called the police, who responded very quickly. I watched the police on my cameras apprehend the suspects. Thank you arlo!

Moz
I Spy
Smart cameras can be a confusing niche to buy from. With our top three picks, however, we hope we've made the choice a little easier when it comes to defending your home.
Which one did you like the most out of the three? Do you think a camera deserved a spot on this list? Let us know below.
Is this article useful?