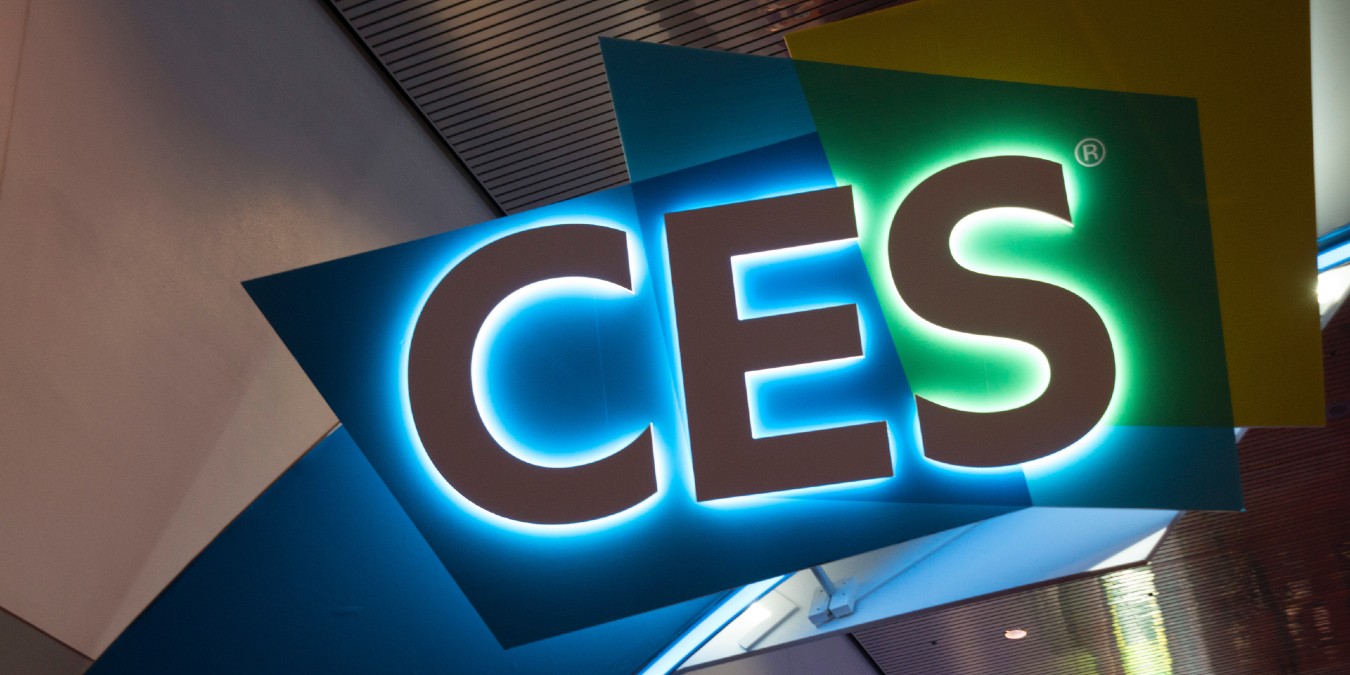 As is the case every January, thousands of companies descend into Las Vegas bringing their latest products and demos to the Consumer Electronics Show. One of the largest shows of its kind, it was hardly surprising to see one of the fast-growing industries in the tech world take center stage. Smart home tech was everywhere with the newest gadgets and gizmos making their first introductions. Let's take a look at some of the best smart home tech introduced at CES 2020.
Adobe Security Camera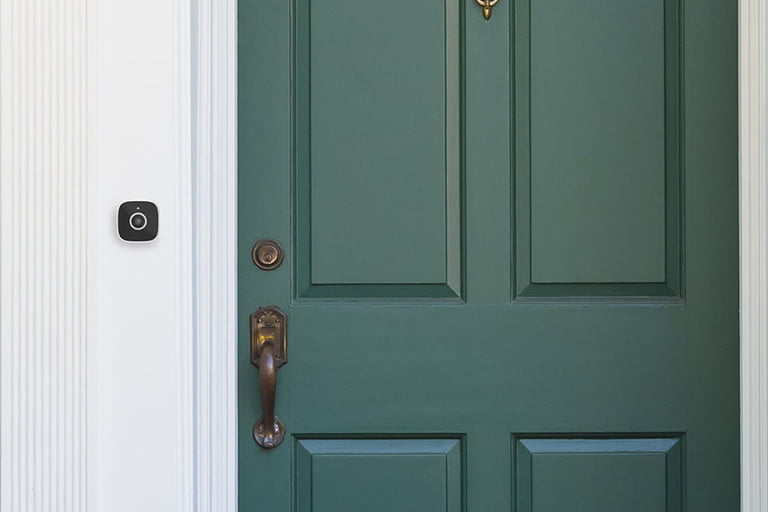 Diminutive in size, Adobe's Security Camera is packed to the brim with features. Roughly half the size of a deck of cards, this security camera can also double as a video doorbell. A 152-degree field of view joins with 1080p video for both indoor or outdoor use. Paired with Adobe's Cue automation technology, the camera detects faces in order to determine whether a visitor is friend or foe. Additional features include motion sensing, infrared night vision, and a built-in microphone and speaker for two-way communication. The camera is expected to arrive toward the end of Q1.
Kohler Moxie
A smart speaker for your shower? Yes, you read that right, as Kohler's Moxie was one of the runaway hits of CES 2020. It's one part shower head, one part speaker. While this might sound ridiculous at first glance, it actually makes a ton of sense. The shower is the perfect place to catch up on email, news, weather and traffic without any distractions. The speaker is separate, so it can be removed for charging through its included dock. The design is unquestionably attractive and should be a hit with customers when it arrives later this year.
Wemo Mini Wi-Fi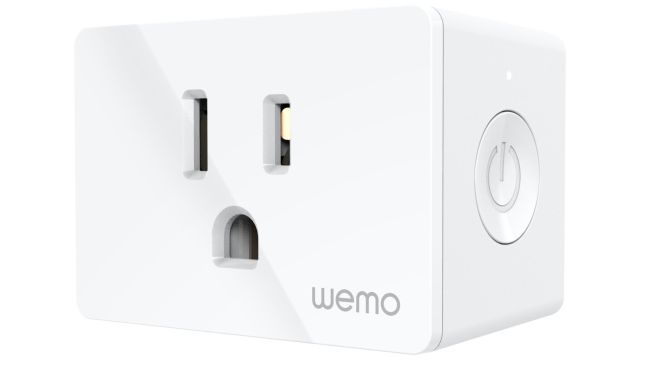 The Wemo smart plug needs no introduction to anyone who has followed smart home products for any length of time. Taking their massively popular product and shrinking it down, Wemo's newly named Wi-Fi Smart Plug replaces its previous model lineup. For anyone frustrated by the previous design which often blocked outlets, this redesign should help with that, in theory. Still compatible with Amazon Alexa, Google Assistant and Apple HomeKit, the smart plug also connects to Wemo's own app for additional control options. Wemo announced availability as later this spring.
Samsung Ballie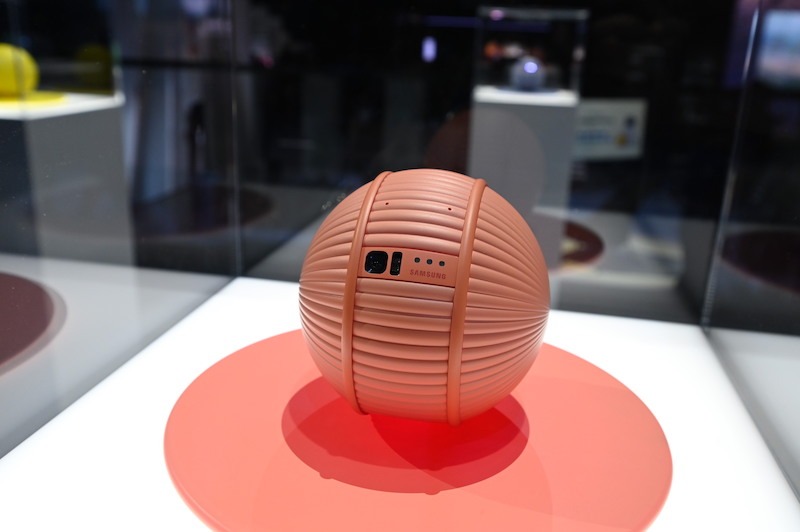 How would you like your very own BB-8? Samsung has always swung for the fences when it comes to future tech, and the "Ballie" is hardly an exception. This intelligent orb-shaped contraption is your very own AI assistant. However, this AI assistant can help navigate your home all while interacting with other smart home devices. Samsung has said Ballie's capabilities will enable it to be everything from a fitness assistant to remote control and everything else in between. Samsung hasn't announced availability, but if and when the Ballie does arrive, it will be a massive hit if only for the BB-8-like fun.
Lockly Vision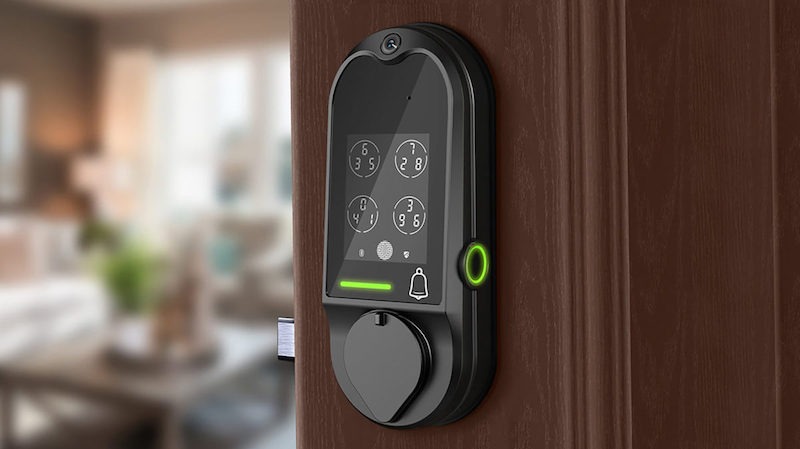 What do you get when you combine a smart lock and video doorbell into one product? You get the Lockly Vision, one of the runaway smart tech hits of CES 2020. This "revolutionary" smart lock fits directly onto your front door and streams HD video directly to your Android or iOS smartphone. Video recordings can be stored locally or in the cloud. An included microphone enables two-way conversation and support for Amazon Alexa, Google Assistant and Apple HomeKit. The lock itself can be opened with voice commands, the Lockly app, a physical key and the keypad. A fingerprint reader can store up to 99 fingerprints, making it easy for your great Aunt Edna to pop in whenever she wants. The Lockly should launch later this summer.
Arlo Pro 3 Floodlight Camera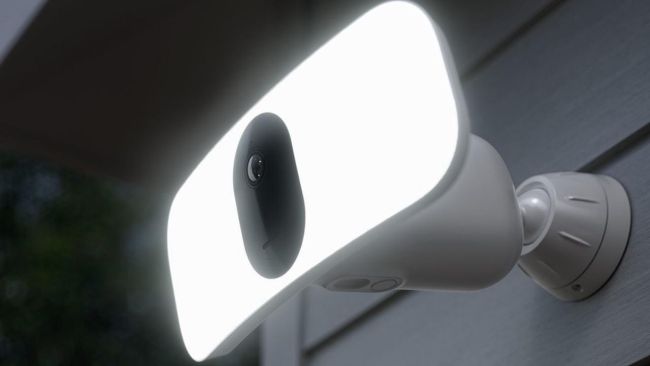 Arlo is already a well-regarded name in the world of smart home security, which all but ensures its latest product will be a hit. The Arlo Pro 3 floodlight camera is the first of its kind. As a floodlight camera, you can just stick the Arlo right onto your garage or the side of a house. No wiring required. Once it is in place, the 2,000 lumens on battery power and 3,000 lumens when wired lights up the sky. You have complete control of when the light turns on. If you want to scare the neighbors, the light can even pulse or flash upon detecting movement. Two-way audio, 160-degree field of view and six months of battery life round out the features when the Arlo arrives this spring.
Conclusion
For everything this list covers, there were over one hundred other smart products that went unwritten. That's how big CES 2020 can be. Fortunately, each product will have a chance to shine if and when it becomes available throughout 2020. While not every product will be a winner, this year's show proved once again that smart home tech is here to stay.
Subscribe to our newsletter!
Get the best of IoT Tech Trends delivered right to your inbox!