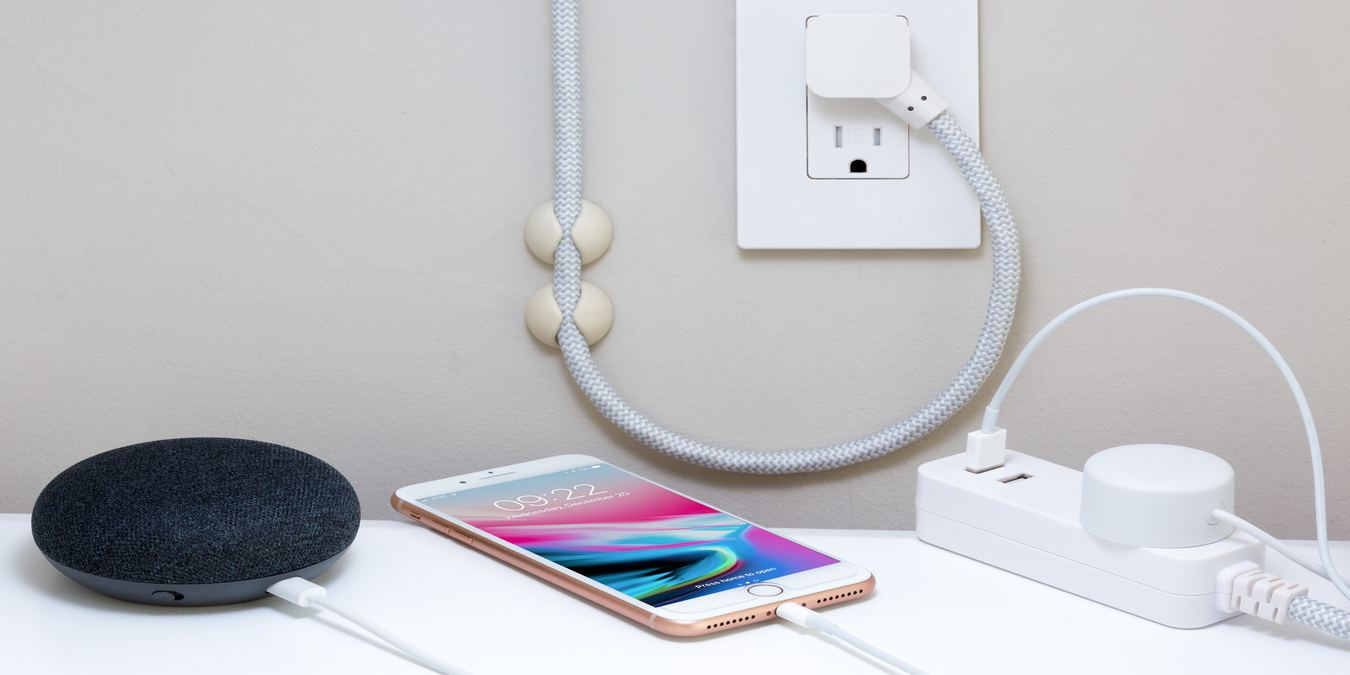 Ever left your house and forgot whether you unplugged your iron or not? Leaving electric appliances on, or unattended, not only wastes electricity, but it can be dangerous or fatal. With a smart plug, though, you can remotely control devices plugged into a wall from your phone, instead of replacing your current sockets with smart outlets.
Some of the best options pack features like wireless technology, scheduling, and smart-home integration with support for voice control, and they easily interact with the products you already have.
There are dozens of smart plugs to choose from, but here are some of the best ones to get you started.
1. Belkin Wemo Insight Smart Plug
This smart plug has a sleek design and works with an array of smart home integrations like Amazon Alexa, Google Home, IFTTT and Apple HomeKit among others. Wemo Insight offers power monitoring and lets you turn your appliances on or off remotely from your phone. You can simply schedule on and off times for several appliances, lights, or AC units so they only use electricity when they need to. It also sends reports to its app so you can see your electricity usage levels.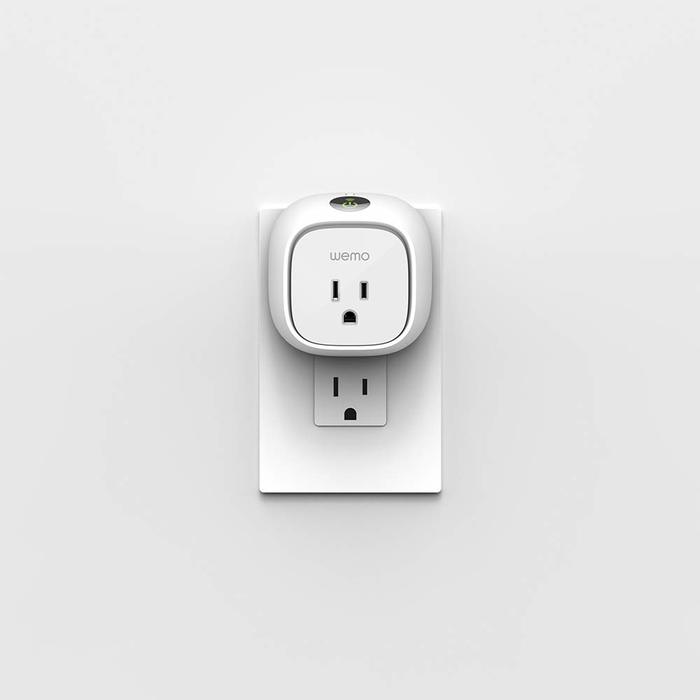 What we like
Monitors electricity usage and costs
Compact and portable
Schedules on or off times
Wi-Fi-ready
IFTTT support
Compatible with an array of smart home integrations
What we don't like
Android setup is a notable pain point
App is tedious to use
Bulky, bland and rounded design blocks both wall outlets
2. ConnectSense Smart Outlet 2
This is a dual-outlet, energy-monitoring smart plug that's compatible with Amazon Alexa, Apple HomeKit and Google Assistant. You can control the ConnectSense Smart Outlet 2 plug remotely from an Android or iOS mobile app and schedule your lights, fans, appliances and heaters to power on only when needed. It also monitors energy usage for both its outlets with independent control over each, and there's a handy USB charging port ideal for your mobile devices.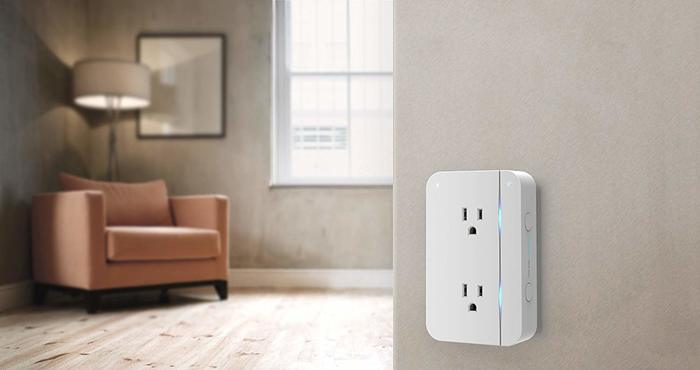 What we like
Compatible with a variety of smart home integrations
Mobile app available
Scheduling capability
Dual outlet with USB charging port
Easy to install
Wi-Fi connectivity
Monitors and reports energy usage
What we don't like
Lacks IFTTT support
Bulky
Doesn't report energy costs
3. TP-Link Kasa Smart WiFi Plug Mini
This tiny, bar-style smart plug by TP-Link lets you turn your appliances on or off remotely using your smartphone. Through its Kasa app, which works with Android and iOS devices, you can create schedules for connected devices and control multiple devices at once. The downside, though, is it doesn't monitor energy usage. It fits on any outlet without blocking the second one no matter where you plug it in. Plus, it's compatible with Cortana, Alexa and Google Assistant for voice control.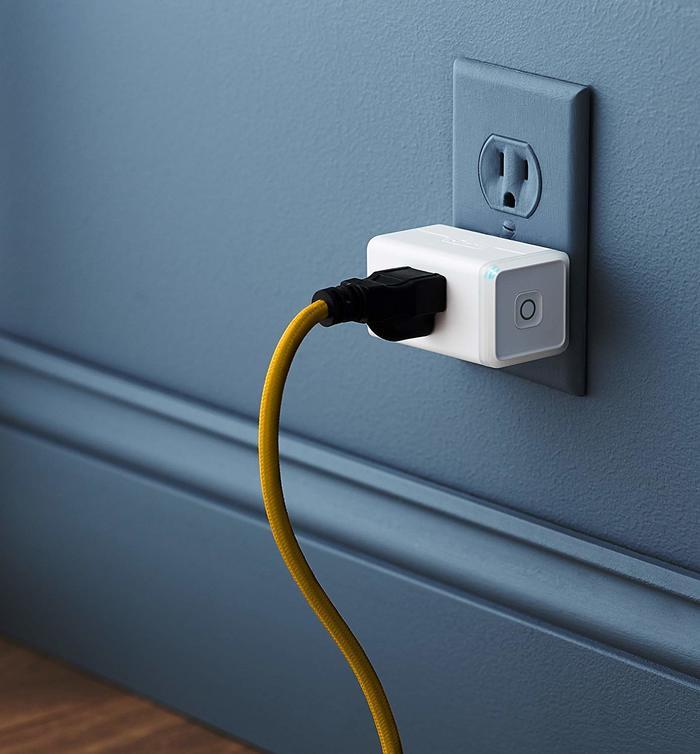 What we like
Controls multiple devices simultaneously
Compatible with major smart control integrations
Works with Android and iOS devices
Tiny and portable
Easy installation
Scheduling functionality
Reasonably priced
What we don't like
Doesn't monitor energy usage
4. iDevices Switch
iDevices Switch features a sleek design and LED night light strip in its minimalist casing, which you can set to any color you want. It seamlessly integrates with Amazon Alexa and Apple HomeKit for voice control. Plus, its iDevices Connected app works in Android and iOS and lets you customize scenes, LED nightlight and device groupings without using a third-party program.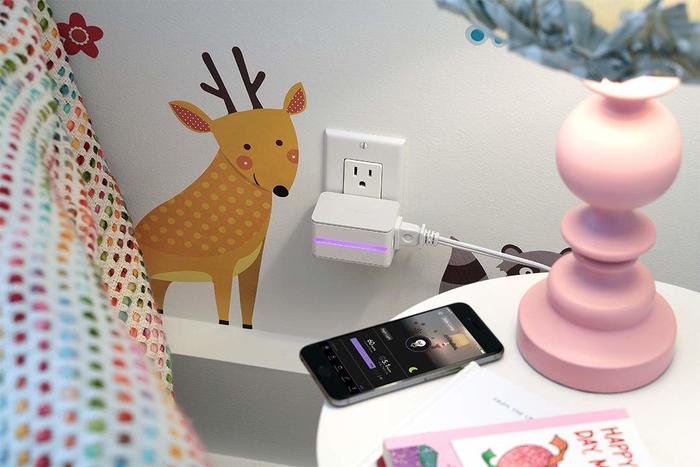 With this plug you get in-depth energy monitoring with detailed cost and usage estimates, robust automation and scheduling options. It's easy to use, and while it won't block the second outlet in your wall, it may not fit on a crowded power strip.
What we like
Energy usage and cost reports
Supports smart home integrations
Scheduling and automation options
Highly customizable
Easy to use
Affordable
Integrates with Apple products
What we don't like
Not ideal for placement in power strips
Wrap-Up
A smart plug offers greater control and customizable options, upgrading even "dumb" devices like your clothes iron or table lamps into a part of your smart home network. The best smart plugs are not only reliable but offer features like Wi-Fi connectivity and scheduling or automation options, while monitoring power usage and costs. However, it's always wise to be cautious wherever electricity is involved.
Subscribe to our newsletter!
Get the best of IoT Tech Trends delivered right to your inbox!