Many people today are using smart appliances throughout their homes. Most of these devices can be found in the living room and bedroom, while others are outside the home for extra security.
One of the most used rooms – the kitchen – is also being revolutionized by the smart home trend slowly but surely. Through smart kitchen appliances, you can now cook better meals smarter, while saving time and adding an extra degree of safety.
Here are four of the best smart kitchen appliances that'll add convenience to your culinary repertoire and help you cook like a top chef.
1. NutriBullet Balance
If you're a health and fitness nut, the NutriBullet Balance smart blender takes the tedium out of healthy living. It isn't your typical pitcher blender as it has a smaller capacity and a bullet-shaped cup, hence its name.
A weight sensor is included in this blender, which you can use with a smartphone app (for Android or iOS) to automatically measure and log the nutritional value of juice, smoothies, or soup that you blend with it. This is what sets it apart from other blenders.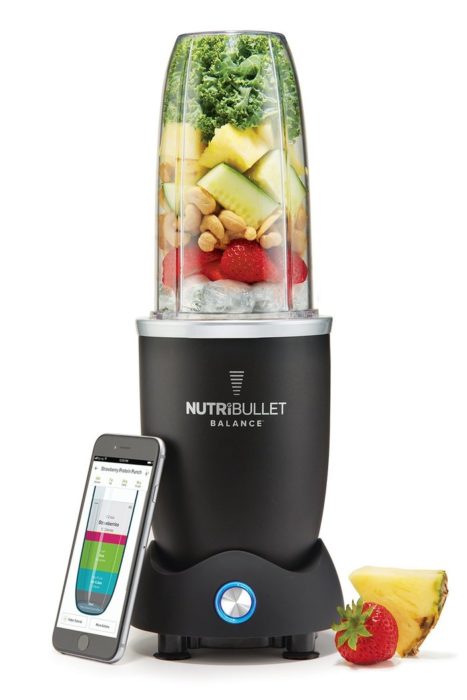 From the app, you can see a breakdown of all calories, fats, sugar, proteins, fiber and carbs that you've ingested daily or weekly. It also provides recipes you made recently or created and suggested recipes, helpful video tutorials, and screen shortcuts to your shopping list, recipe, pantry and profile menus.
It's an excellent smart and powerful blender that caters to many different wellness goals and dietary restrictions, while taking the guesswork out of calorie counting. This makes it a great choice for serious dieters, athletes, or anyone who wants to monitor their nutritional intake closely.
NutriBullet Balance works with Apple Health, though it doesn't offer much integration with other third-party health apps.
2. AmazonBasics Microwave
If you're tired of having to figure out how to use your microwave for different foods and preparation methods like thawing, roasting or grilling, the AmazonBasics Microwave will help you do that. Plus, you can control it by your own voice.
This smart kitchen appliance gets support from Amazon's Alexa digital assistant, which has a variety of preset microwave settings or cooking modes you can use for food and drinks. For example, if you want to quickly heat up a cup of coffee, just say "Alexa, reheat one cup of coffee" or "Alexa, microwave for two minutes," and it'll do just that with the right time and heat settings.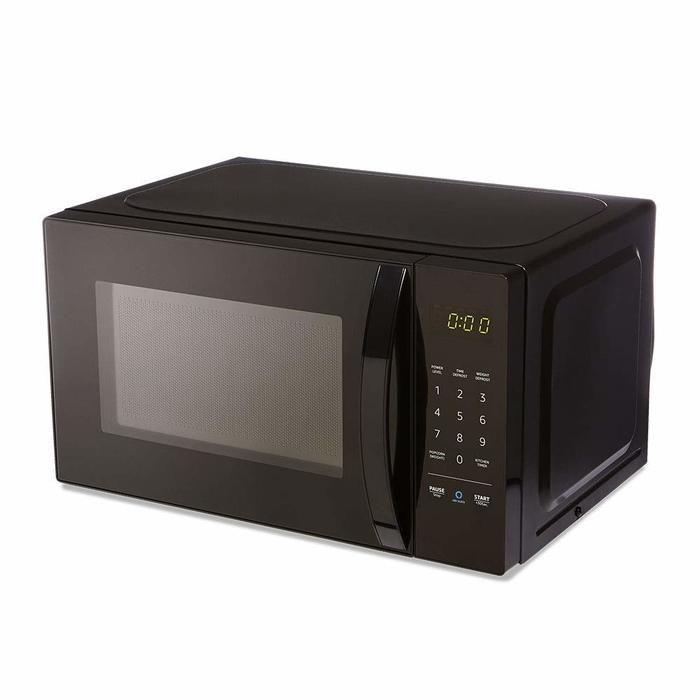 While it doesn't have a fancy or stylish design, the black metal box packs several features like a number pad to enter time and power levels, defrost buttons that go by weight and time, a child lock, and a kitchen timer.
It also has the usual Stop and Start or Pause buttons and an "Ask Alexa" button that triggers any Amazon Echo device paired with it to listen for cooking commands.
It's an affordable way of bringing voice control into cooking, though Alexa is still somewhat clunky with natural language. However, once you're used to saying what you want to cook or how long, you won't need the number pad anymore.
3. Anova Culinary Precision Cooker
This is a smart immersion circulator used especially in sous vide cooking, where food is sealed in a plastic bag and immersed in hot water to cook. Its predecessor had Bluetooth connectivity, but this latest model adds Wi-Fi so you can control it from any location and set the desired temperature using the big dial on the cooker.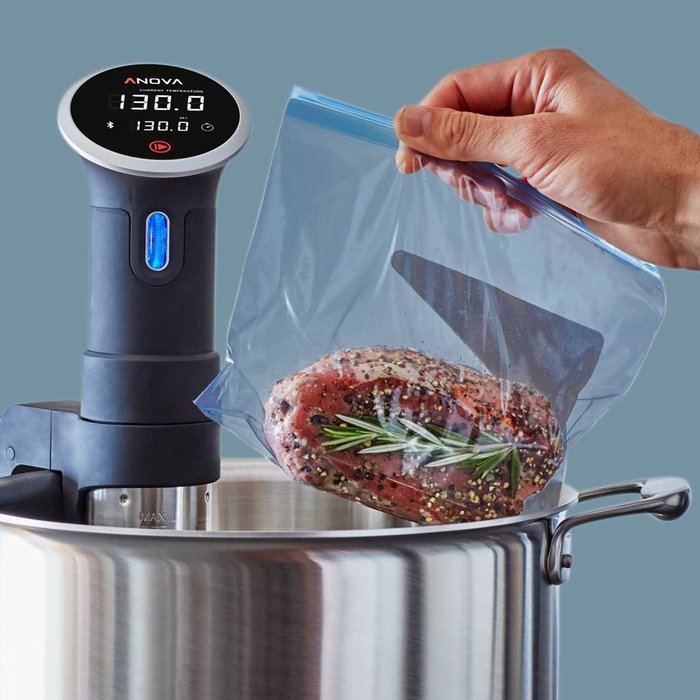 Like other smart appliances, the Anova Culinary Precision cooker works with an app to notify you at every step of the cooking process, while displaying the set and current temperature of the water. Just submerge the metal half into the hot water bath and attach it to the side using the screw-in clamp to begin using it.
Also included is the easy-to-use Anova app that detects the device automatically once you turn it on, and lets you pair it via Bluetooth. Together with the easy-to-adjust temperature dial, this smart device ensures you cook your food perfectly every time.
4. Smarter FridgeCam
This little but smart camera sits inside your fridge and comes in handy, especially if you keep forgetting your grocery shopping list at home when you go to the store.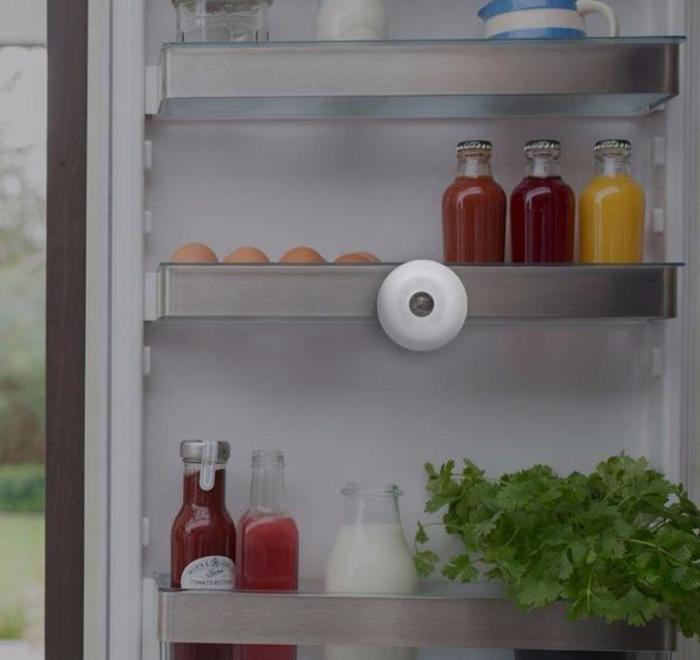 The Smarter FridgeCam works with a smartphone app to send you a live feed of the contents of your fridge, so if you're at the store and can't remember whether you have eggs or veggies in stock, it'll give you the answer.
It takes a photo each time you open and close your fridge door and keeps on top of your food items' expiry dates, reminding you to use them before they go bad. It also sends you phone notifications whenever you're running low on anything.
What's more, it can help you create a smarter shopping list by fillinag your online shopping cart for you if it's connected to a major supermarket chain, ready for you the next time you shop.
Wrap-Up
If cooking is your thing or you're a tech lover, the kitchen is the perfect setup to enjoy the benefits of smart devices. Whether you want to toast a bagel or brew a fresh cup of coffee, there's a smart appliance that can make your culinary life much easier.
We'd love to hear your recommendations of smart kitchen appliances you use or have used that have revolutionized your kitchen life. Share your thoughts, opinions and ideas in the comments section below.
Image Credits: Amazon, Smarter
Is this article useful?