Imagine a luxurious bathroom that knows your perfect water temperature for your morning shower, adjusts the lighting as you walk in and a mirror that mimics natural sunlight for perfect makeup. All you need are the right smart bathroom devices to make this dream a reality.
Thanks to a growing trend toward smart bathrooms, you can even have a smart toilet. From faucets and showerheads to lights and mirrors, your bathroom could become the smartest room in your home.
U by Moen Smart Shower
Prep the perfect shower from your bed by using your smartphone or asking your preferred smart home assistant. The U by Moen Smart Shower works with up to four different showerheads. Set your temperature and spray type.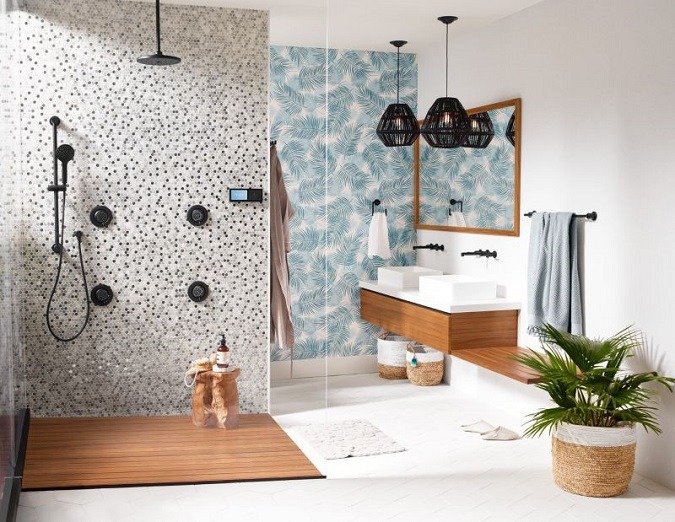 It's designed to work with Google Assistant, Siri and Alexa. Use your voice, the app or the control panel to quickly adjust the temperature and even duration of your shower. You'll receive a notification when your shower is at your preferred temperature.
SimpleHuman Sensor Mirror
The SimpleHuman Sensor Mirror is a must-have for getting your makeup just right. The tru-lux light system allows you to adjust the light to mimic natural sunlight to see all the subtle variations for more flawless makeup. The mirrors come in a variety of styles, including circular and wide-view.
Some models, such as the Sensor Mirror Hi-Fi, even have Alexa built-in, so you can play music, hear the weather forecast and much more while getting ready to go. The lights around the mirror only turn on when your face is in view. They go off as you walk away.
Kohler Eir Comfort Height Toilet
The toilet is where you spend a lot of your time. Why shouldn't that toilet be smart? One of the most luxurious smart bathroom devices to consider is the Kohler Eir Comfort Height Toilet. While it's not the only smart toilet in Kohler's line of intelligent toilets, it does have numerous features that'll make your current toilet green with envy. Some Kohler toilets even have Alexa integration.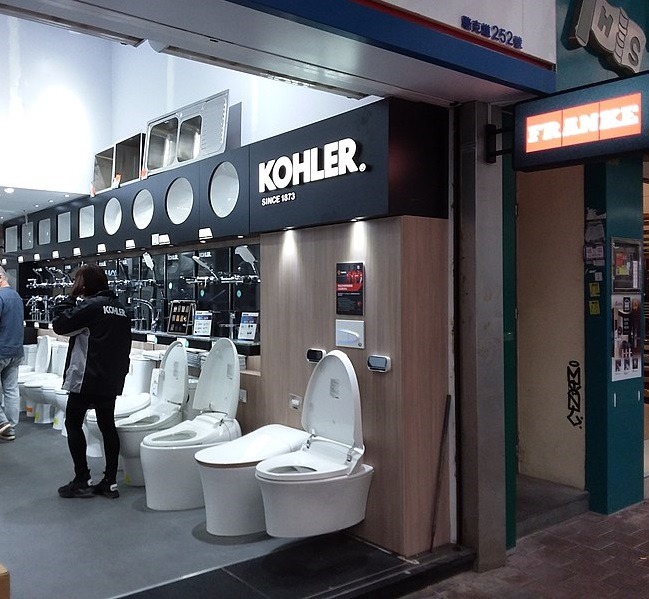 Self-cleaning, heated-seat, built-in LED night-light, front and rear cleaning, air drying and LCD remote are just the start of the features. If the power goes out, the Emergency Flush feature gives you up to 100 flushes.
Kohler Moxie Showerhead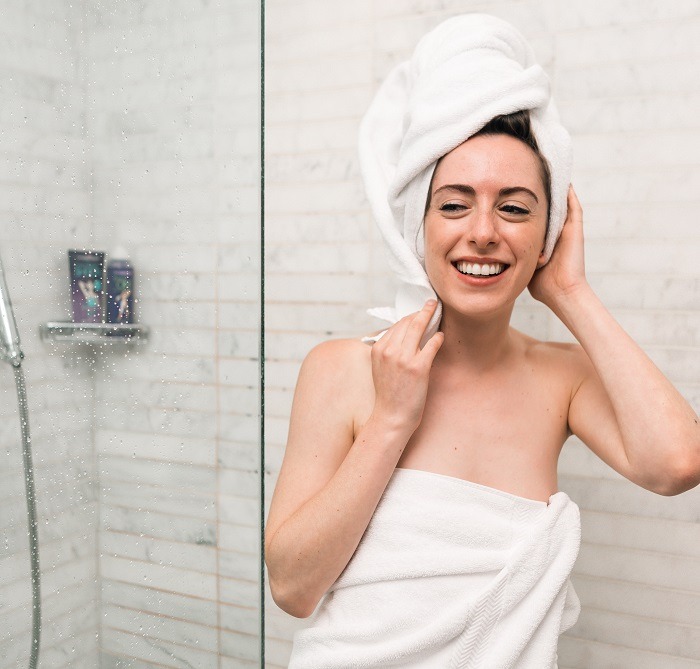 If you love singing in the shower, the Kohler Moxie Showerhead makes a great addition to your smart bathroom. Simply replace your current showerhead with the Moxie and pop in the removable speaker. The Bluetooth speaker works in and out of the shower. Remove it to take with you. It's a simple addition, but one that makes showering more fun.
Withings Body Scales
Withings has three different body scales to make it easier than ever to manage your weight and health. These scales integrate with the Health Mate app to help you track your progress. Not only can you track up to eight users, but you can also check out the daily weather forecast while you weigh in.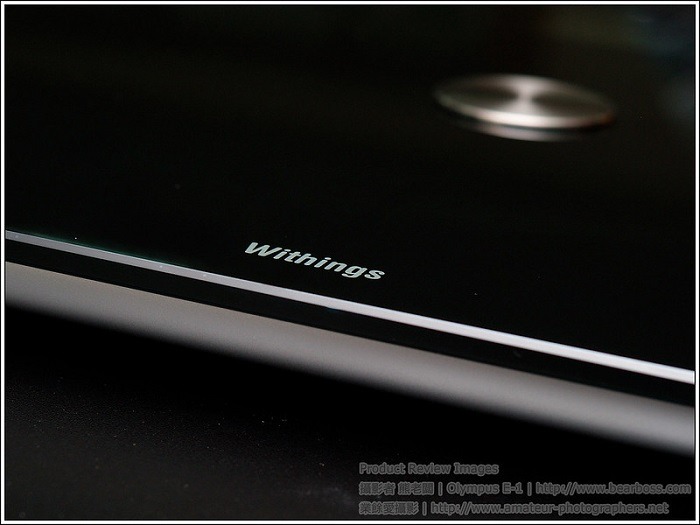 These scales don't just give you your weight, though. They also show you your body composition, such as bone mass, water and muscles. Quickly see if you're gaining weight or muscle. You can also check your heart rate.
Capstone Connected Home Mirror
The Capstone Connected Home Mirror is one of the most innovative smart bathroom devices. While it looks like a mirror, it features the full power of Google Assistant. Control the mirror by touch or voice.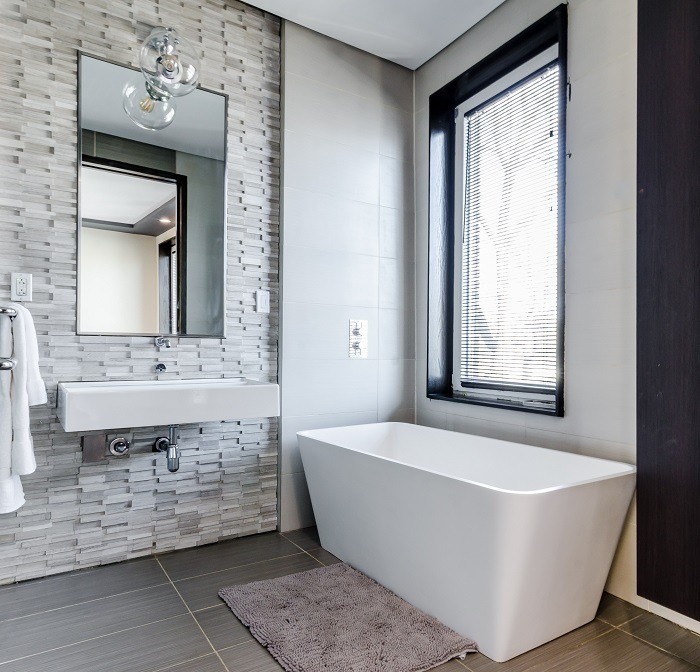 Play your favorite music while you're in the shower. Catch up on the latest news while you brush your teeth. You can even use it to control other Google Home products. The best part is it's not just for the bathroom. You can add this smart mirror to any room in your home or even in multiple rooms.
With every passing year, more smart bathroom devices are released. Upgrade your bathroom for an experience unlike any other.
Image credit: Moen, SimpleHuman, Wikimedia Commons/LaLIN SHA HO Wangz, withings
Is this article useful?