When you're suffering through a hot summer's day, the last thing you want to do is get up and turn on your air conditioner. Why do that in this new era of IoT when devices can be activated by voice?
Here are the top three smart air conditioners in 2020 and where each one shines.
1. MIDEA MAP08S1BWT
If you need an air conditioner that moves with you, try this unit by MIDEA. It's a small unit with a few wheels on the bottom, so you can wheel it wherever you need the cooling.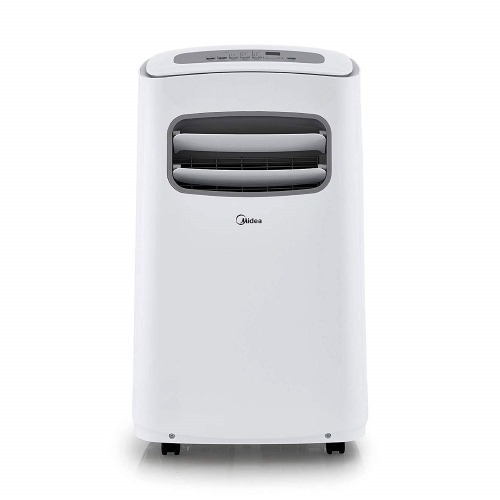 Using it is very simple. The control panel on the unit gives you all the information you need to set your temperature just right. There's even a "sleep mode" that keeps the climate just right for a good night's rest.
Don't feel like getting up? Don't bother. Instead, you can use the remote that comes with it. The AC unit even comes with the batteries needed for the remote, so you can get it working right away.
If you lose remotes all the time, don't worry; you can activate it as a smart home device, too. You can turn it on via the AC's official app, Amazon Alexa, or any Bluetooth device that can turn it on.
2. LG LW1019IVSM
If you fancy something a little more permanent, try this model by LG. Unlike the one above, this air conditioner requires installation to use, which is available via Amazon for a fee.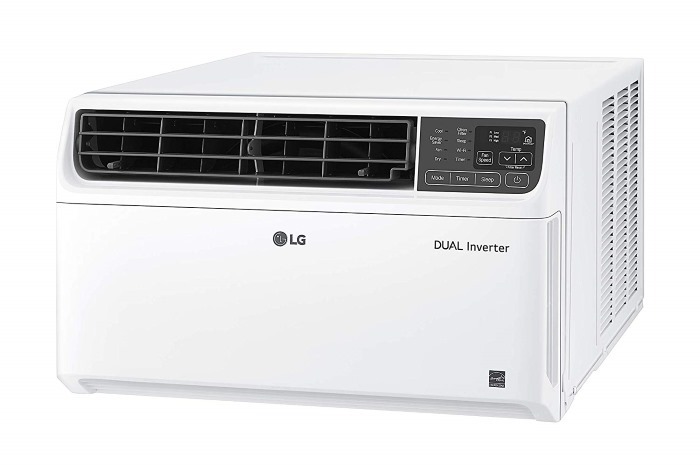 Despite its large size, it's not a loud machine. It uses special technology to help keep the noise down to 44 decibels on the low setting. It's also energy-efficient and tries not to hog as much power as possible.
Don't think that its power-saving and noise-reducing practices hamper its performance. This air conditioner can make the air nice and chilly, and the temperature is adjustable for the comfiest result.
Its "smartness" comes from its compatibility with Alexa and Google Assistant, allowing you to control it via your voice. It also has SmartThinQ technology that gives you control via a smartphone app.
3. MRCOOL Ductless Mini Split Air Conditioner
If the above examples aren't heavy-duty enough for your needs, this one fits the bill perfectly. This air conditioner can bring a room down to 5°F, making it suitable for industrial use.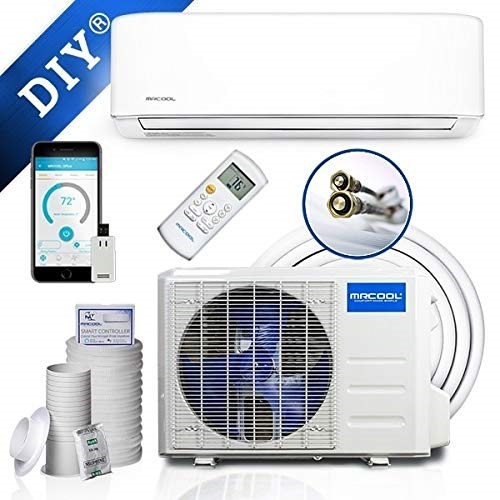 Don't be too intimidated, however; despite its heavy-duty build, it's easy to install and set up. Once it's on, the air conditioner will do its best to keep going, including auto-restarting after a power outage and anti-corrosion for humid environments.
This air conditioner also has the most impressive smart capabilities. While you need to be in the same room as most smart air conditioners, this one can take commands from anywhere in the world. This makes it perfect for monitoring the temperature of a heat-sensitive room no matter where you are.
The Right Conditions for Smart Devices
When the temperature gets too high, who wants to get up to turn on an air conditioner? Smart air conditioners allow you to activate them through voice or apps, and some can even be turned on before you get home from work!
Which air conditioner is your favorite? Let us know below.