The Internet of Things is quickly enveloping our homes, but it isn't limited to a handful of products we buy from companies. Half the fun of IoT technologies is building your own devices to solve your own problems. Not sure how to get started? We've put together a list of some of the best kits to help you start building your own IoT devices.
Grove Starter Kit for IoT
The Raspberry Pi is a starting point for a lot of IoT devices, but it's not the only thing you need. The Grove Starter Kit for IoT includes sensors and various connections you'll need to create serious IoT devices.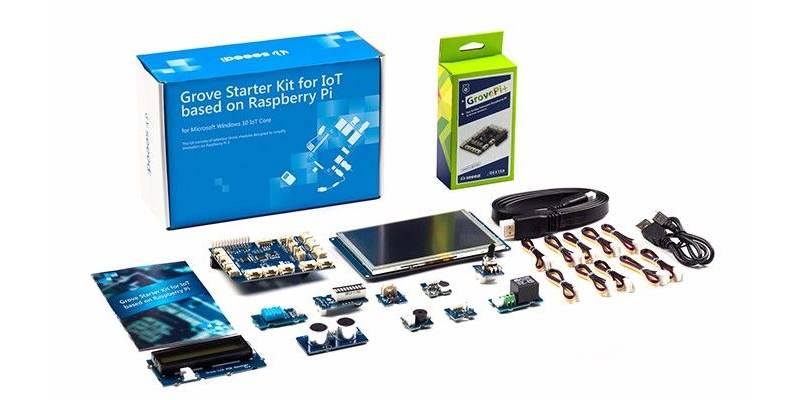 With the kit, you'll get a 5-inch HDMI display and the GrovePi+, which lets you connect other modules. These include a light sensor, sound sensor, temperature and humidity sensor, rotary angle sensor, and an ultrasonic ranger. You'll also get a button, LED bar, and a buzzer for alerts, along with everything you need to hook everything up.
You can buy the Grove Start Kit for IoT for around $150 via Seeed Studio. You'll need to supply your own Raspberry Pi.
Microsoft IoT Pack for Raspberry Pi 3
If you're looking to learn some basic electronics while working on an IoT project, the Microsoft IoT Pack for Raspberry Pi 3 from Adafruit is a great pick. This pack includes a full-size breadboard. You also get a suite of components to help you get started.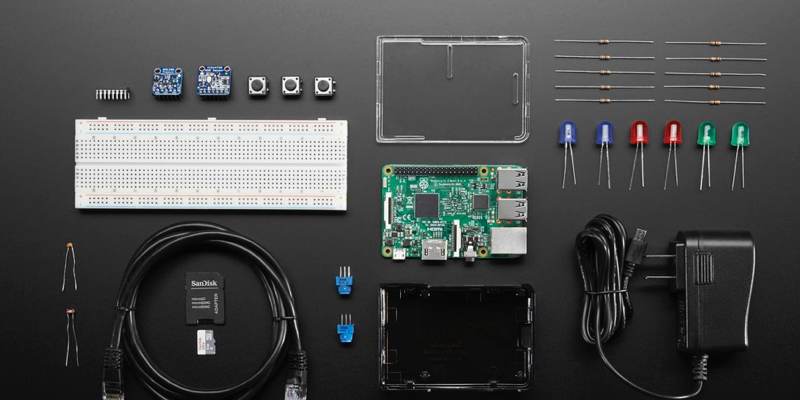 As part of the pack you'll get Adafruit's Raspberry Pi Case and a 5V, 2.4A power supply with a six-foot micro USB cable. For components, you get a temperature, pressure, and humidity sensor; an RGB color sensor; a photo cell; two breadboard trim potentiometers; and a handful of capacitors and resistors. You'll also get jumper wires, LEDs, tactile switches, an SD card, and an Ethernet cable.
The Microsoft IoT Pack for Raspberry Pi 3 costs $75 on its own or $115 with a Raspberry Pi 3 Model B included. You can find it for sale on Adafruit's store.
Tessel 2
If you're familiar with web development, the Tessel 2 could be perfect for you. This system integrated Node.js and is programmable via JavaScript. It's also cheap, so it's worth adding to your collection even if you have other kits.
A 580MHz Mediatek MT7620n chip powers the board, and it features two Tessel Module ports. You don't get any included sensors, but you can add them for a custom build. The board features 64 MB RAM and 32 MB flash storage. You're not going to use this as a computer, but it's great for prototyping.
The Tessel 2 costs $45 via the Seeed Studio store.
BrickPi3 Starter Kit
If you're interested in robotics, this Raspberry Pi-powered kit should be right up your alley. It's meant to work with Lego Mindstorms and add IoT features to them. You'll need to supply your own Lego parts, but everything else is included.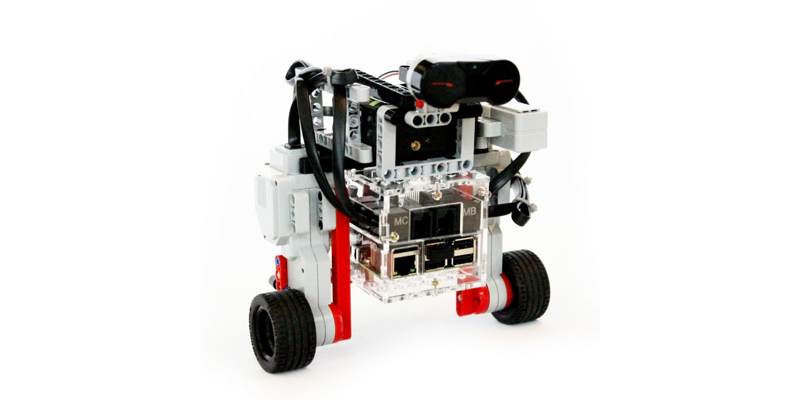 The kit includes a Raspberry Pi 3 and BrickPi3 board as well as a battery pack and power supply. You also get a microSD card, Ethernet cable, a light and color sensor, and an acryllic case. You'll need to supply the AAA batteries and download Raspbian for Robots to run on the board.
The BrickPi3 kit sells for $180 via Dexter Industries.
Electric Imp impExplorer Kit
If you don't want to fully commit, the Electric Imp impExplorer Kit is a great way to start. The box includes almost everything you need to get started, and it's the cheapest kit on this list.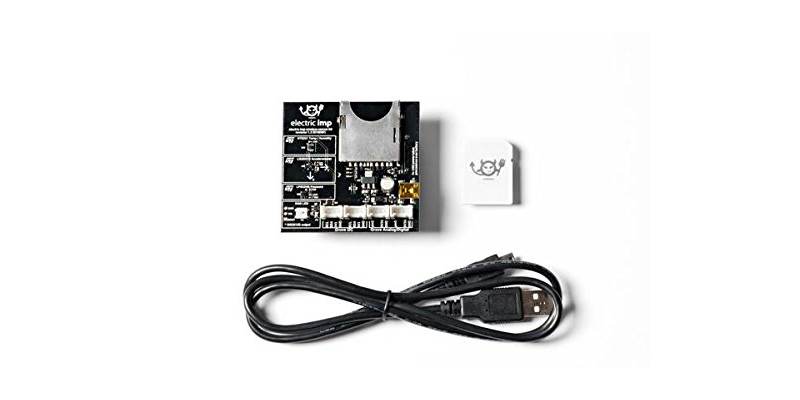 The kit includes an impExplorer Developer Board, a Wi-Fi IoT module, and a mini-B USB cable. The board itself has an integrated RGB LED, but you'll need to add your own sensors. These will be easy to find, as the board includes four Grove System headers. These let you use Grove modules to add sensors and other hardware.
The Electric Imp impExplorer Kit sells for $28 on Amazon.
Conclusion
These are just some of the kits you'll find out there, but above all, they should help get you started. Get yourself a Linux distro, learn a few new skills, and get started building.