By 2030, it is estimated that over 60 percent of the global population will live in urban areas, and one in every three people will live in cities with at least half a million inhabitants. In response, many cities have spent part of the last decade embarking on ambitious, smart city projects that aim to make cities not only responsive but "smart" and predictive. Smart cities are using technology and smart solutions to make urban tasks more efficient and better, conserve resources, and improve their residents' quality of life. 
A range of this smart infrastructure has IoT embedded in it, including smart kiosks, parking, transport systems, connected vehicles, weather monitoring, waste control, lighting and traffic controls. Cities connect their infrastructure to deliver urban services more effectively, save money and provide a means to engage with citizens, visitors, and local businesses. Successful cities are typically part of research programs, pilot studies, and funding recipients or the result of the investment of big companies such as Cisco, Intel, and various telcos, public transport providers, and utilities.
Berlin set the Foundation for a Smart City Ecosystem
At first thought, Berlin might not be the first city that springs to mind when you think of a smart city. It's an old city that has been rebuilt multiple times. Retailers are still often bankcard-adverse. The city only introduced free public Wi-Fi in 2016, and most public services involve submitting reams of paper forms in person or sending a fax.
But there is a clear political commitment for Berlin as a smart city. In April 2015, the Berlin Senate decided on the Smart City Berlin Strategy. The smart city strategy's objectives include expanding the international competitiveness of the Berlin-Brandenburg metropolitan region, increasing the resource efficiency and climate neutrality of Berlin by 2050, and creating a pilot market for innovative applications.
Berlin Commits to Open Data
Open data is one of the keys to successful smart city execution. It can help identify and solve civic problems, ensure city officials' accountability, and create new business opportunities. Data about education, healthcare, transport, and tourism can be a catalyst for new app development, research projects, and targeted local campaigns. Access to data and information held by Berlin's administration and their further use is provided centrally via a portal. Over 800 data sets are already currently available, including access to Berlin's electricity grid data. Data protection is guaranteed just as it is for official statistics.
Startups bring new innovations
Along with industry stalwarts' efforts, Berlin has created a thriving startup ecosystem with around 40,000 new companies founded each year. In 2020, Berlin was ranked the best EU city for startups. Berlin is home to dozens of successful smart city and mobility startups, incubators, and accelerators as a city. An example is The Drivery, where 80 companies have access to hardware studios, high-tech prototyping maker garages, and a GPU farm that provides excessive and processing power for AI development. Future plans include a test track for connected cars and power for smart boats.  
Also residing in Berlin is DB Mindbox, Deutsche Bahn's coworking space, where startups and DB employees collaborate on innovations for DB's core rail business, in particular innovations based on digital technologies. DB provides entrepreneurs, hackers and developers with a place where they can develop their products with the needs of rail customers in mind and test their marketability. Entrepreneurs participating in the 100-day Startup development program attend workshops, receive mentoring, and are given workstations at DB Mindbox and 25,000 EUR seed money. The goal is to develop a proof of concept to determine whether the startup's solution would deliver the intended results in the rail context. The entrepreneurs work with DB business units to quickly develop prototypes to make train travel more appealing for the long term.
Berlin is also home to MotionLab.Berlin, a Berlin-based hardware innovation hub and maker space that offers access to an exclusive machine park for prototyping. In addition to building a solid network with partners, manufacturers, investors, and customers, members benefit from faster product development and reduced development costs.
Innovative Berlin smart city solutions from Berlin startups
GreenPack
GreenPack has developed a rechargeable battery pack solution with a difference for electric scooters and cargo bikes. They have created standardized, high-performance battery packs. These can be easily and quickly swapped at change stations throughout the city for fully charged batteries. With the standardized GreenPack battery, more and more applications can be intelligently operated with mobile electrical energy: from sharing and delivery services or load transport in public spaces to the operation of lawnmowers, snow blowers or weed machines in gardening and landscape maintenance.
ubitricity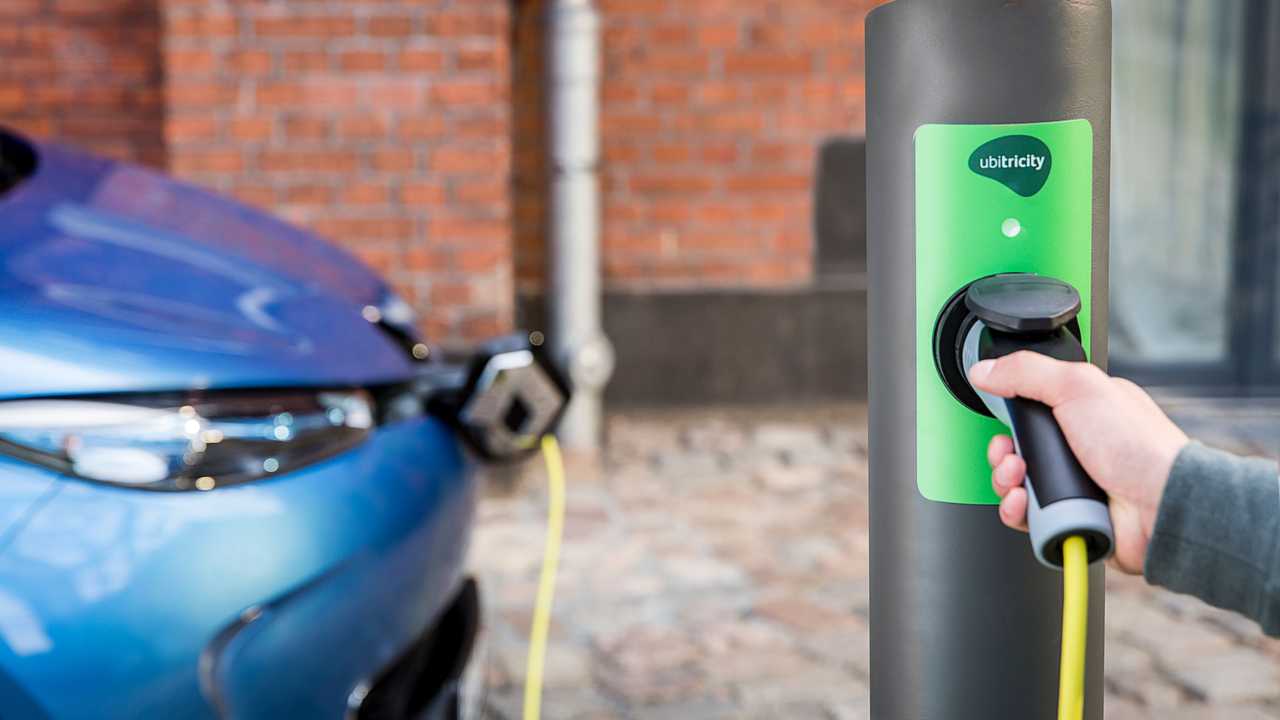 Ubitiricity has created a charging cord that can be plugged into standard electrical outlets, with software that allows for remote billing. Using the cord, drivers can plug into almost any socket to charge. Ubitricity monitors charging and reimburses any people or entities that may host these charging sessions. The system is designed to let electric-car drivers take better advantage of existing electricity infrastructure without the risk of appearing to steal power paid for by others. The company raised over €20 million Series C funding from existing shareholders, including EDF and Next47 (venture capital arm of Siemens AG) and the Honda Motor Company. Ubitricity was acquired by Shell in February of this year. 
Civocracy
Civocracy has created a civic-participation platform and advisory services to provide governments equipped with the means to constructively collaborate with their citizens and to guarantee that people's voices are heard. This enables them to co-create policy and projects that are implemented in communities to make society better. 
AiRelo
AiRelo eliminates some of the pain of dealing with the Berlin bureaucracy by disrupting the process of registering an address, opening a bank account, and gaining compulsory health insurance in a new city. The company first launched its platform on Facebook Messenger to emphasize the natural and user-friendly conversation level, emulating the informality of chatting with friends and family. The smart tool has since launched its own web bot. It also collects data on the user so it can further assist them in future administration-related dilemmas.
A power city of smart connected transport initiatives 
Berlin is home to numerous mobility providers focused on reducing car ownership, reducing carbon emissions, lowering personal reliance on cars, and increasing last-mile options. An example is a service that is a blur of maxi cabs such as Uber Pool Express and buses.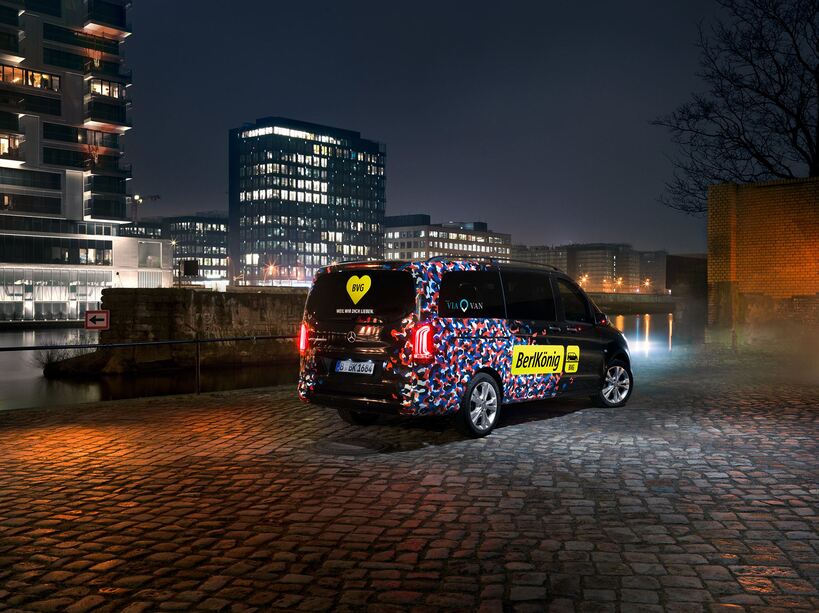 Since September 2018, Berlin has trialed an on-demand electric shuttle service called Berlkönig. Passengers book journeys via an accompanying app. An algorithm bundles travel requests from several passengers with the same destination. Then the app creates a route and books the passengers into a shared vehicle. It's cheaper than a taxi and more convenient than a bus, and so far, over 1.4 million trips have taken place.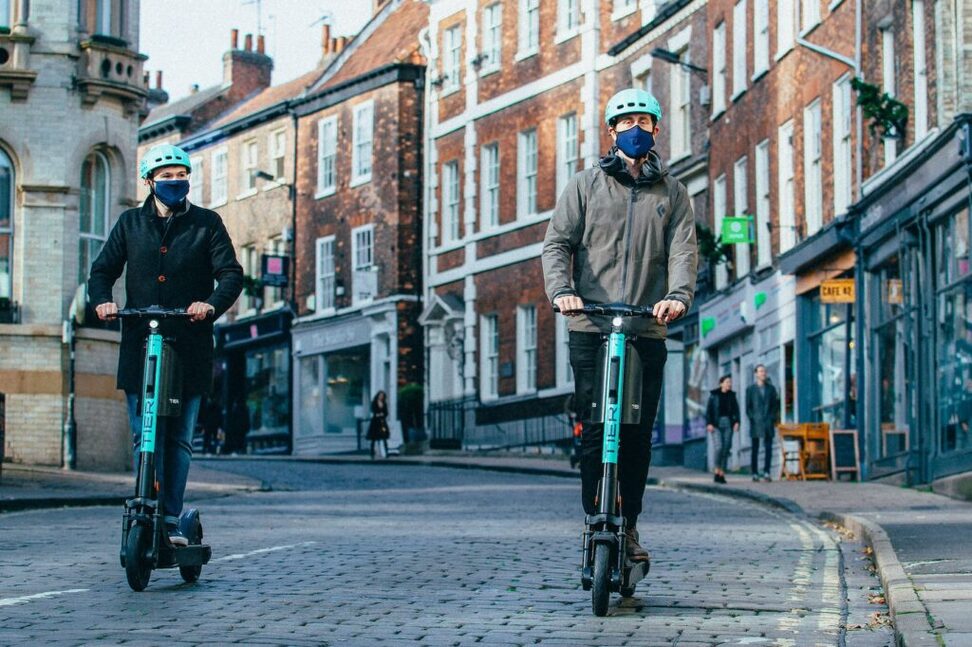 TIER Mobility offers a range of shared, light electric vehicles, from e-scooters to e-bikes and e-mopeds, powered by a proprietary Energy Network. In January 2020, the company became the first micro-mobility company to be fully climate-neutral.
Shared Mobility is a highly competitive space with challenging returns. Berlin-based startup Miles Mobility last month announced its figures for the past financial year. Its turnover quadrupled from 2019 to 2020, from 5.7 million EUR to 20 million EUR. The company surpassed break-even in October 2020.
Ultimately, cities are living ecosystems that are constantly changing, Every city is unique in its geography,  infrastructure, and population. Cities are crowded, contested for space and their goals can be impacted by the challenges of private utilities and legacy infrastructure. They are governed by officials subject to regular election cycles and the views of the elected public. All cities have been forced to grapple with the COVID-19 pandemic over the last year, with public health, social distancing, and sanitation critical markers of preventative health. This has put many smart city innovations on hold. But as cities like Berlin increase their residents' vaccination rates, we can expect innovation to accelerate and new forms of smart city technology to emerge.