Apple takes a lot of flak from both competitors and non-customers. They do things a little differently than other tech manufacturers. But sometimes you just can't deny their business model, especially when it comes to Apple wearables.
A new report from the IDC shows that Apple wearables are the reigning champ in both 2019 and Q4. You have to figure, when there are so many Apple Watch and AirPods knockoffs, Apple has to be doing _ — _ something right, no matter how much some non-users may not want to admit it.
IDC Wearables Report
The IDC (International Data Corporation) published a new analytical report of the market for wearables in 2019. It shows that overall the market grew an astounding 82.3 percent just in the fourth quarter of 2019, with 118.9 million devices shipped, a new high.
The data shows that's because of the sub-category of "hearables," 55.3 percent of the entire market. And if you're talking about audio wearables, Apple has to be at the top. Every company now is selling its own wireless earbuds with recharging cases, and that's because Apple started that trend with AirPods and now AirPods Pro. Beats products figure into this category as well.
Apple was not the first company to produce a smart watch, but somehow it toppled everyone to become the bestselling smart watch. Another report claims Apple Watch took 48 percent of the market in Q3 last year.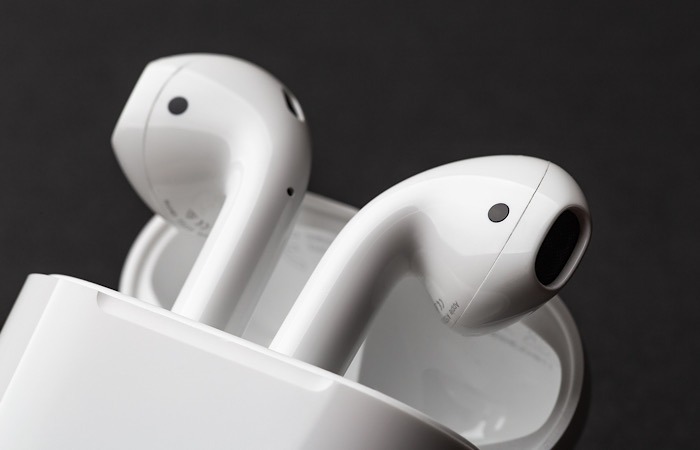 IDC shows Apple snapping up 36.5 percent of the wearables market share in 2019 Q4. Second place went to Xiaomi with a far distant __ 10.8 percent, followed by Samsung, Huawei, and Fitbit. To show how wide the market is, all others make up 31.1 percent.
Comparatively to 2018 Q4, Apple and Samsung jumped up while the others fell back. Apple only had 30.2 percent of the market share then. They jumped up more than 6 percent. But Xiaomi fell from 11.5 to 10.8 percent, Huawei 8.7 to 7.8 percent, and even Fitbit 8.5 to 5.0 percent. But overall shipments is an even more impressive jump. There were 65.3 million shipments in Q4 2018, but in Q4 2019 there were 118.9.
These companies are in all the same places when examining the entire 2018 year to 2019 in shipments. Apple went from shipping 48 million wearables to shipping 106.5 million. Xiaomi, Samsung, Huawei, and Fitbit shipped 41.7 million, 30.9 million, 27.9 million, and 15.9 million, respectively.
Looking at device type, the earware/hearables shipped so many in 2019 compared to 2018 that the other devices shipped less. Earware/hearables went from 27.3 to 50.7 percent market share, while wristbands went from 28.4. to 20.6 percent, and watches went from 42.3 percent all the way down to 27.5 percent.
Industry on the Rise?
The wearables industry is on the rise, and it's actually exploding if you look at Q4. Apple is the clear winner there. However, with coronavirus concerns worldwide and how it's affecting the economy as well as tech shipments, those figures may not continue.
Do you own an Apple wearable? If not, do you plan to buy one in 2020? Share your thoughts below in the comments.
Image Credit: Depositphotos