The problem with technology is that our devices become outdated very quickly, leaving us to buy new ones fairly frequently. But when we implement technology into our cars, the problem is highlighted even more. We don't want to have to buy a new car every year or two to keep up with that technology.
The Anker Roav Viva Pro fixes that for us. The Alexa-enabled smart charger brings the Alexa technology to older cars. By just plugging it into the 12-volt/cigarette lighter socket, it gives you the voice navigation and other features you desire.
Anker Puts Alexa in Your Car
That same port in your car that is used to plug in your car charger can now be used for the Anker Roav Viva Pro. It only requires you to plug it in, download its dedicated app to your phone, and then pair through Bluetooth, CarPlay, Android Auto, AUX-Out, or through your FM tuner.
That is all it takes for you to have Alexa in your car. This helps someone like me who has a seven-year-old car with only 24,000 miles on it. I have no reason to buy a new car other than to update the technology. This device looks like it would solve that problem for me. And at $69.99, it's much cheaper than buying a new car.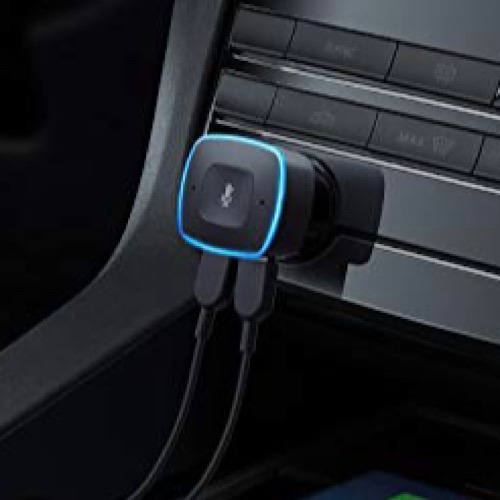 Everything you enjoy about Alexa on your Echo that you use in your home can be true of your car as well. You can have it play music, read an audio book, shop, and even the more car-related function of providing voice navigation. Just make a request of Alexa which will be heard by its two integrated microphones.
On top of the Alexa features, this smart charger is also … a charger, with dual ports yet. Two USB ports with Anker's PowerIQ technology allow you to charge your phone quickly and allow your passenger to do the same.
While Amazon Echo devices for the home allow you to listen to Apple Music, the Anker device does not. Music that you play through the device will have to be via Amazon Music.
Updating Your Car for Under $70
It should be noted that the Anker Roav Viva Pro does not work with every single car. While it does work with older cars, Anker has a list of certain models and years of different makes of cars where it is known to have issues. Before putting your money into the device, you'll want to check out this list. However, Anker will refund your money in full in thirty days if it can't be plugged into your car or has connection issues.
Are you looking to update the technology in your car? Or do you just want to be able to bring Alexa into your drive time? Add your thoughts on the Anker Roav Viva Pro to the comments below.