Our emotions can be a very tricky thing. They motivate us to do many things, both good and bad. They change relationships. They prevent us from doing what we want to do. They can also be behind us making certain purchases.
You can see why Amazon would have an interest then in our emotions, right? Bloomberg acquired internal documents from Amazon that show some details of a voice-activated wearable they are developing that can recognize human emotions.
Amazon Wearable
Let's face it. Amazon has been very successful with their devices so far. They practically own the e-reader market with the Kindle, with the device name becoming synonymous with "e-reader."
Much of the same can be said for the Echo smart speaker. Similarly to the Kindle, the Echo line owns much of the market. The Google Home has just a small piece of the market, and Apple's HomePod has even less. Other smaller manufacturers just filter in somewhere around Apple's share or less.
While it's hard to remember back that far, Amazon started by selling books online, so the Kindle helps them in that effort. Likewise, now that they sell much more than books, the Echo helps them with that, allowing people to place orders with simply their voice, as well as play music from an Amazon playlist and do assorted other tasks.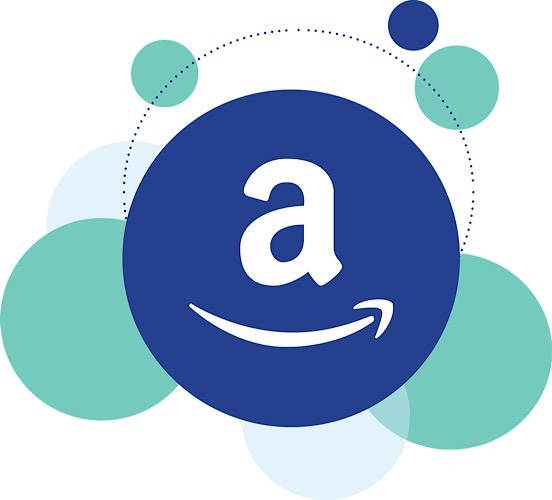 So the news that they are trying to tap into our emotions to further help them with targeted ads and product recommendations is not a surprise. But while Amazon is looking to do that with a voice-activated wearable, they are also looking to possibly advise people how to get along with others better.
This wearable will be much like a smartwatch or fitness device and worn on the wrist. It's being created along with Lab126, the same hardware development firm that helped Amazon create the Kindle, the Echo, and also the Fire phone.
The Amazon wearable will work with a smartphone app, and according to sources, "has microphones paired with software that can discern the wearer's emotional state from the sound of his or her voice."
Additionally, Amazon is working on a home robot they are calling, "Vesta." It's essentially a moving version of the Echo, as it works with Alexa. They're also working on an Apple Airpods competitor.
Feeling vs. Receiving
The old "Star Trek: The Next Generation" television series had an android whose goal through much of the series was to be reprogrammed to feel emotions. That appears to be something that technology will never be able to develop, but being able to receive emotions is a different story. Amazon thinks they have a handle on being able to deliver that.
Would having a wearable to report your emotions to you and Amazon be something you're interested in? Or do you think you have a handle on either feeling or successfully avoiding your emotions? Let us know in the comments how you feel about this new wearable that Amazon is working on.